If, on March 1 you didn't know it was the start of Women's History Month, I'm guessing that eight days in, on International Women's Day, you may have gotten the message. In fact, you have likely received many, many, many messages through your favorite social media channels from businesses you follow (or don't, but get pushed to you through friends and promotions).
But a funny thing happened on Twitter on March 8 – updates from many businesses with more than 250 employees using #IWD2022 or #InternationalWomensDay were retweeted with statistics about the organization's hourly pay gap. The automated updates from "Gender Pay Gap Bot" were generated 10 minutes after the original post was shared, and appear to utilize a UK-based database.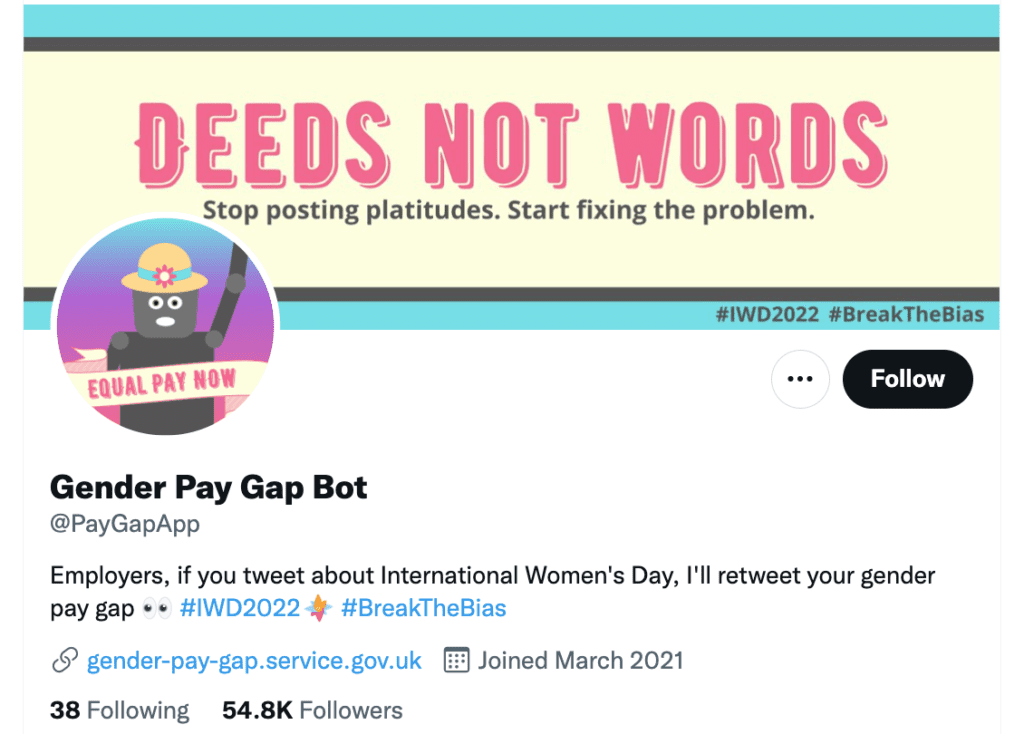 It's an account that in one day has created quite a stir, and built a significant following – according to one site, the Gender Pay Gap Bot had 2,277 followers on March 7. The next day that number was 105.2K and growing.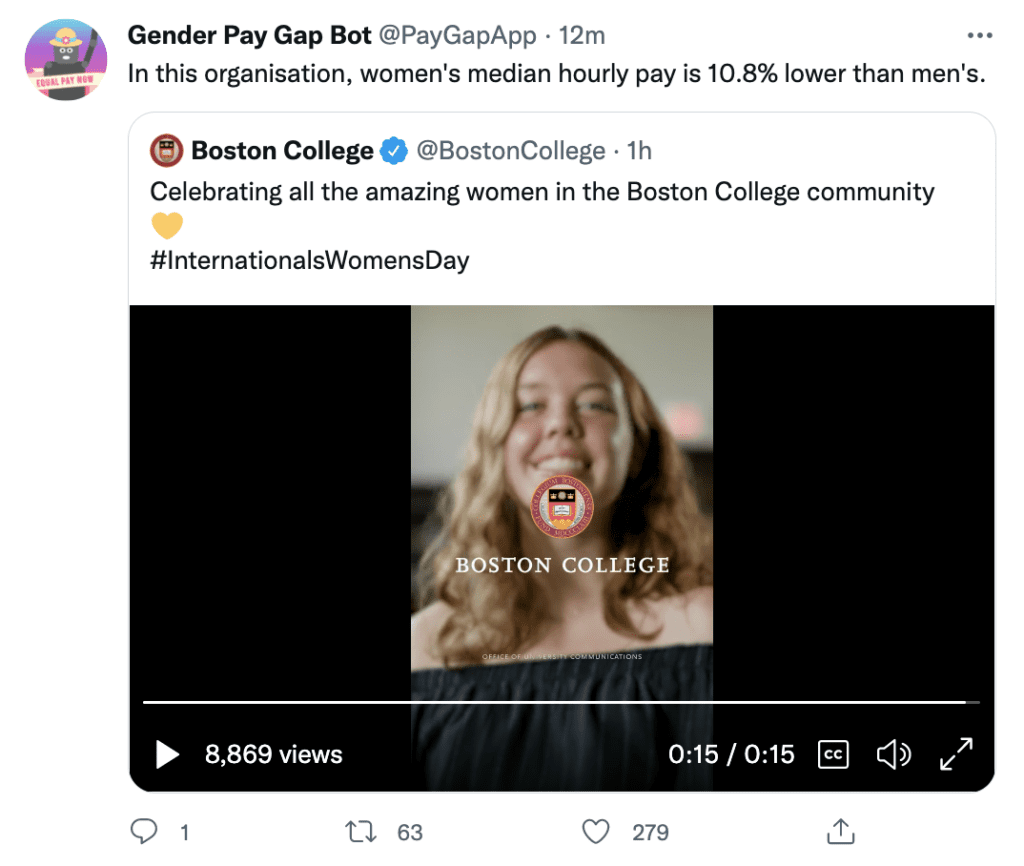 Beyond shining a light on the ongoing pay gap faced by women, Gender Pay Gap Bot is the latest example of how individuals are more empowered to call out businesses for surface-level activism, or "slacktivism." In 2021, many businesses and individuals posting black squares on Instagram came under fire for "performative allyship," – a sentiment that was echoed by many in 2022 during Black History Month. Others have written about the harm of "rainbow capitalism" during Pride month.
While most businesses called out by the Gender Pay Gap Bot have remained silent even as individuals responded and requested an answer, a few have either removed their posts or in the case of law firm Shearman & Sterling, actually removed and then reposted the content while restricting the ability to respond. (Which only encouraged Twitter to retweet which cannot be restricted).
Long story short – before you post the message, be sure your organization has done the work.
Before you share photos of the women working for your organization, take a look at wages paid; family-friendly benefits provided to all employees and the percentage of women in senior management or on your board.
Before sharing stories of women who have made a contribution to your industry, consider what your business has done to support women in your industry.
Before highlighting women-owned businesses, be prepared with information about how your business supports women-owned businesses including, for the banking industry, loan numbers.
And before sharing quotes from women in history, be sure you recognize how attitudes at the time may impact how those women are perceived today.