As the administrator on several client Facebook Pages, I have recently become inundated with emails informing me that "Your Page has information that needs your review."
Within each and every message, I am informed that the information on the Page "is" inaccurate or out of date (not may be inaccurate) and that a suggested update will take effect automatically unless action is taken by a certain date. Without exception, the information that is "inaccurate" is the subcategory of the Page.
Visiting the About tab of your Page will show you the subcategory currently being utilized, as with this example from First County Bank.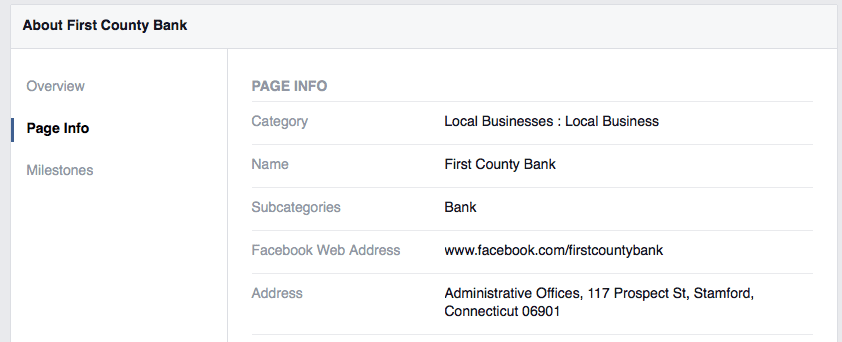 Reviewing the suggestions, they are fairly harmless – for example, changing the subcategory from "Bank" to "Commercial Bank."

This one, suggesting the Page should be classified as "Shopping and Retail," seems to be based on the Bank's location within a shopping center.

There is some debate whether or not the subcategories in Facebook matter when it comes to page ranking or whether someone can find your organization. That being said, it's important to review the "suggestions" Facebook is making to your Page to ensure you know, and agree, with the changes.