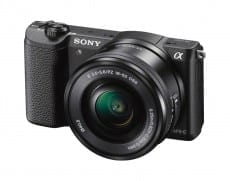 Recently I received a pitch from Sony Electronics about the "stylish new a5100 camera." Within what I imagine was a painstakingly crafted press release were facts about the camera, informative quotes from people I've never heard of (did you know there is a director of lens camera business?), a laundry list of the different models available and an offer to send additional "assets."
I find my inbox regularly stuffed with product messages like this – sometimes with photos attached, sometimes without. You know what they never include?
An offer to let me try the product they are pitching.
Because here is the thing – without getting my hands on product in question there is little-to-no chance that I will write about, talk about, or buy something that I have not tried. (It's important to note that I'm not saying I should be given the camera. Let's face it, that could become a very expensive proposition.)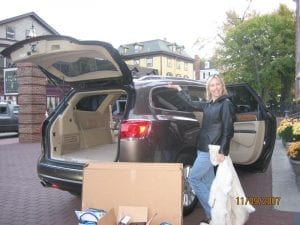 I first saw this idea in action in 2007 when General Motors signed on to sponsor the first Manic Mommies Escape in Newport, Rhode Island (as highlighted in Forbes). During the event, my co-host and I were allowed to borrow a new Buick Enclave (perfect for trucking all our stuff), while our guests were given the opportunity to test drive a range of vehicles.
As we continued to receive support Chevrolet, one thing has remained consistent – We let the Moms drive. With Chevy's help the moms have:
• Taken a spin through the streets of Napa Valley, San Antonio, New Orleans and Savannah.
• Considered where they can put their pocket book (or purse, depending on what part of the country they are from) and how many bags of groceries it can fit in the back.
• Asked questions and given feedback without the pressure of going into a showroom.
• Tried the family vehicles, the compact and electric vehicles, and the really fun sports cars.
Letting people try a product or service at a special event is fairly easy. Letting them try on their own terms and at their leisure is much more difficult, but also very effective.
Recently, Chevrolet has allowed our listeners to try a vehicle of their choice at home, giving potential buyers the opportunity to give a car the ultimate test drive – life. Personally, borrowing a Chevrolet Volt for one week allowed me to really consider if we were ready to make the move to a smaller vehicle.
What can you do to let potential customers give your product or service a try before they buy?