Whether we are authoring a newsletter article, newspaper editorial, or personal or professional blog, we write, it is assumed, because we want to be read. But how do we ensure that those who are most likely to be interested in our content can find it?
Write it once. Publish everywhere.
Of course "everywhere" is going to change depending on the audience you are looking to reach, and the channels available to you or your organization. Let's use two examples of what that may look like:
Manic Mommies
Each Sunday, my co-host and I release a new episode of our podcast, Manic Mommies. When we release the show, subscribers receive the episode automatically through iTunes, Stitcher, or their favorite podcast app. We also post show notes with a description of the show and links we've mentioned to our website where it is featured prominently on our home page.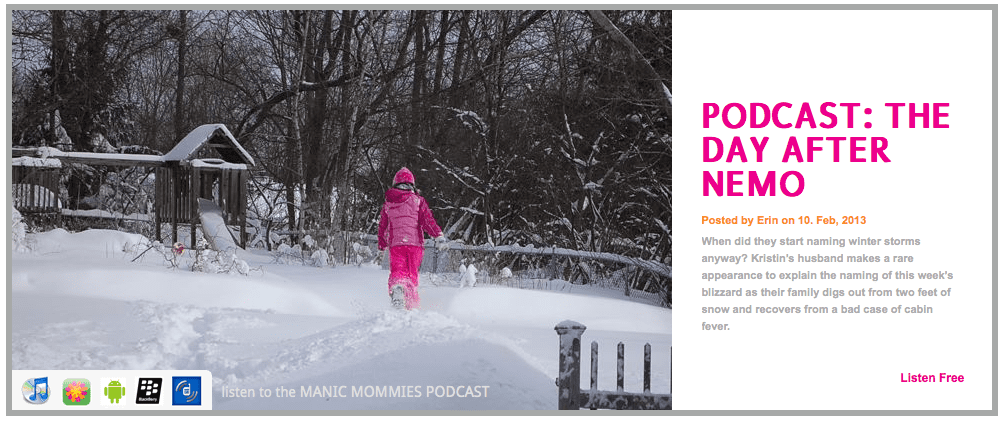 And with that, we could easily be done. But one of our goals is to raise awareness of our show by encouraging our listeners to share it with their friends who we assume are potential listeners. And we do that by making it as easily accessible and shareable as possible by sharing it across a variety of social channels including our Facebook Page, our Twitter account, and through our Pinterest boards. We also share it through channels which have been made available to us, including the Parenting podcasts, radio shows and videos board on Pinterest.
We then get really tricky, using MailChimp to automatically send out an e-mail to those who gave us their e-mail address, with a full list of the most recent articles and episodes.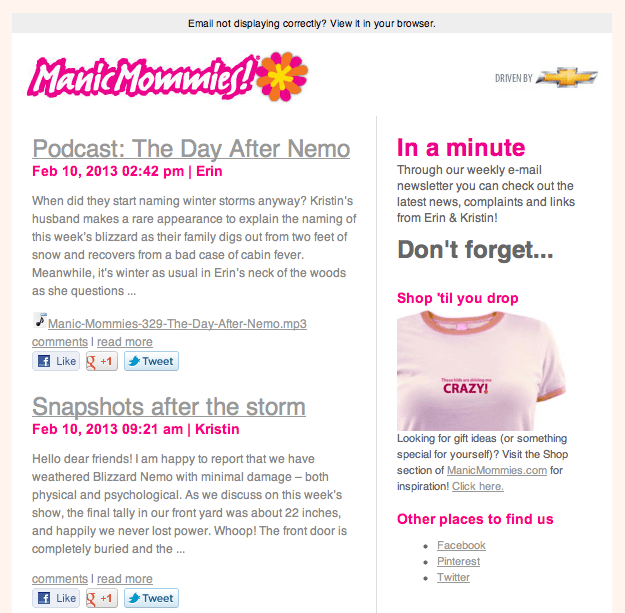 Sundin Associates
Another example is this blog, which, I confess, I do hope people are reading. Obviously, we have a different audience and message, so how and where we share our content is going to be a little different. After publishing, we share the post:
On LinkedIn – First, I share the link on our company LinkedIn Page, allowing any of our followers to receive a notice that we've shared something new. It also allows me and members of our staff to share the update through our personal networks of connections on LinkedIn.
On Facebook – Again, sharing to the company's Facebook Page allows Fans to view the update, and while I can share the link to my personal connections, I usually don't because, for the most part, the people I'm friends with don't necessarily want to hear my opinions about marketing and/or banking. (Shocking, I know).
On Pinterest – It's tempting to think of Pinterest as limited to those of us interested in decorating, fashion or food. But my goal is to put our content in the channels our customers and prospects are using. And again, while I can share a Pin through my personal Pinterest account, I don't do it often.
Below is a screenshot from Google Analytics showing the referring URLs to a recent post here on the site. Even without revealing the numbers, what's interesting to see is that the top referrer was not direct, but LinkedIn.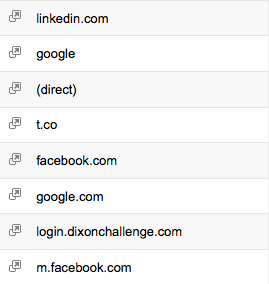 It can be easy to focus on one social network over the other, and I'm certainly not a proponent of being on "all" of them. It's also tempting to assume that some channels are for one thing and not another (LinkedIn is for business. Facebook is not). But if there is anything I hope you take away from today's post is the value of having multiple distribution channels available.
You know – write once. Publish everywhere.
And with that, I bid you a bon voyage as my family and I are heading out for a week long vacation. Which also means there will be no post next week. See you when I return!