If you have been having difficulty getting an ad for basic banking services, such as a checking or savings account, approved by Facebook, know you are not alone.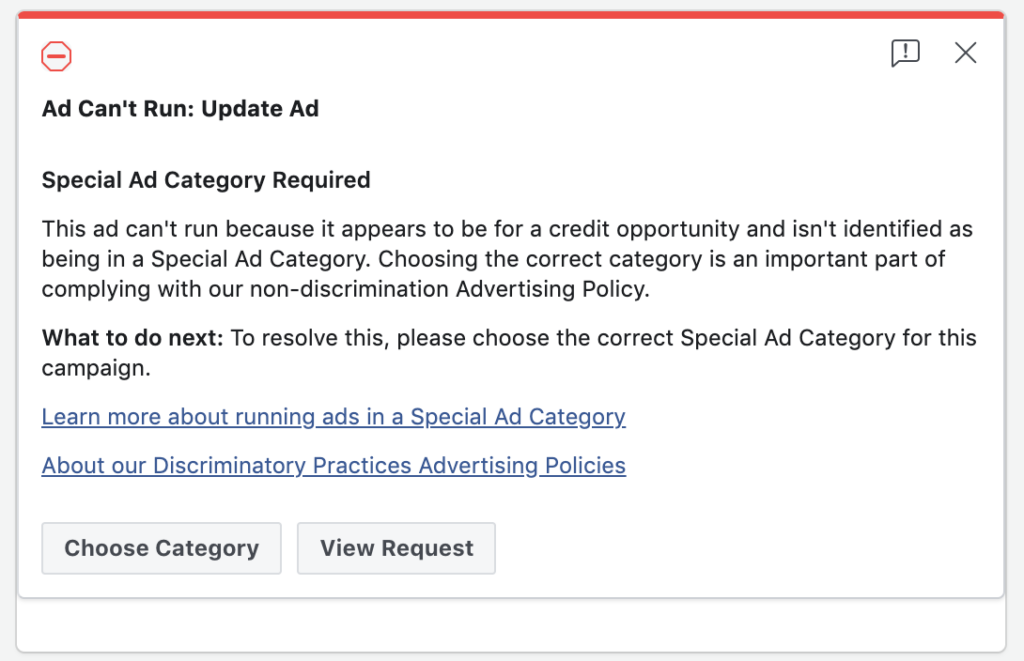 The trouble started this summer when Facebook introduced new categories for ads related to employment, housing, and credit opportunities.
When selecting these categories, advertisers find themselves presented with limited targeting options. For example, where most ads can be targeted by specific zip code (for example, a bank's CRA area), ads within the new categories cannot be targeted to users to anything less than a 15-mile radius.
The issue is that, in our experience, almost every bank or credit union ad, regardless of product or service, is being rejected automatically, and then again on appeal.
Since this summer we've had ads for checking accounts, savings accounts, and "come in and get a free mug" rejected. And while we can get some through the appeals process, some don't make the cut.
Here are two of the ads we've had rejected since this summer: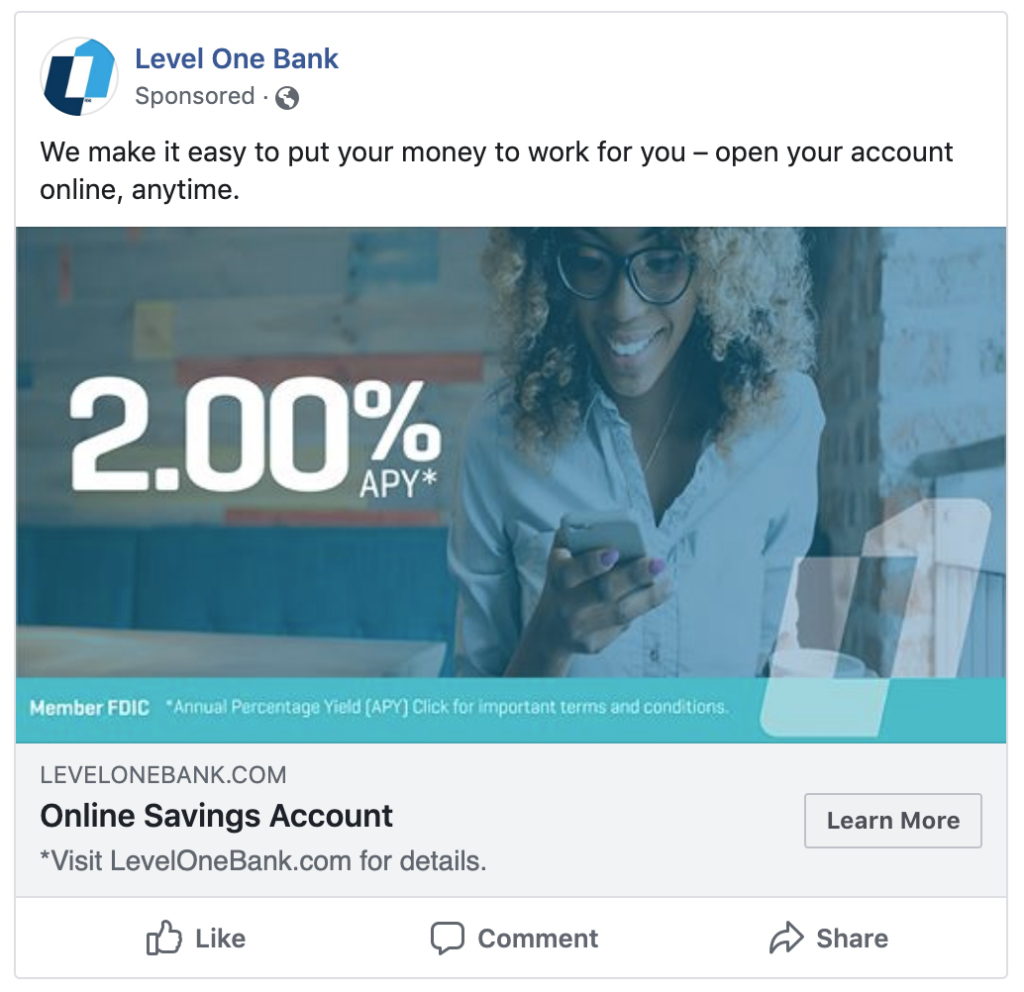 We always assumed the issues we've been having with ad placement on Facebook have been due to the organization using a very broad brush, but today during an online chat with one representative, we discovered the problem is more disheartening than that – those who are charged with handling appeals do not understand the difference between a loan product and a savings product.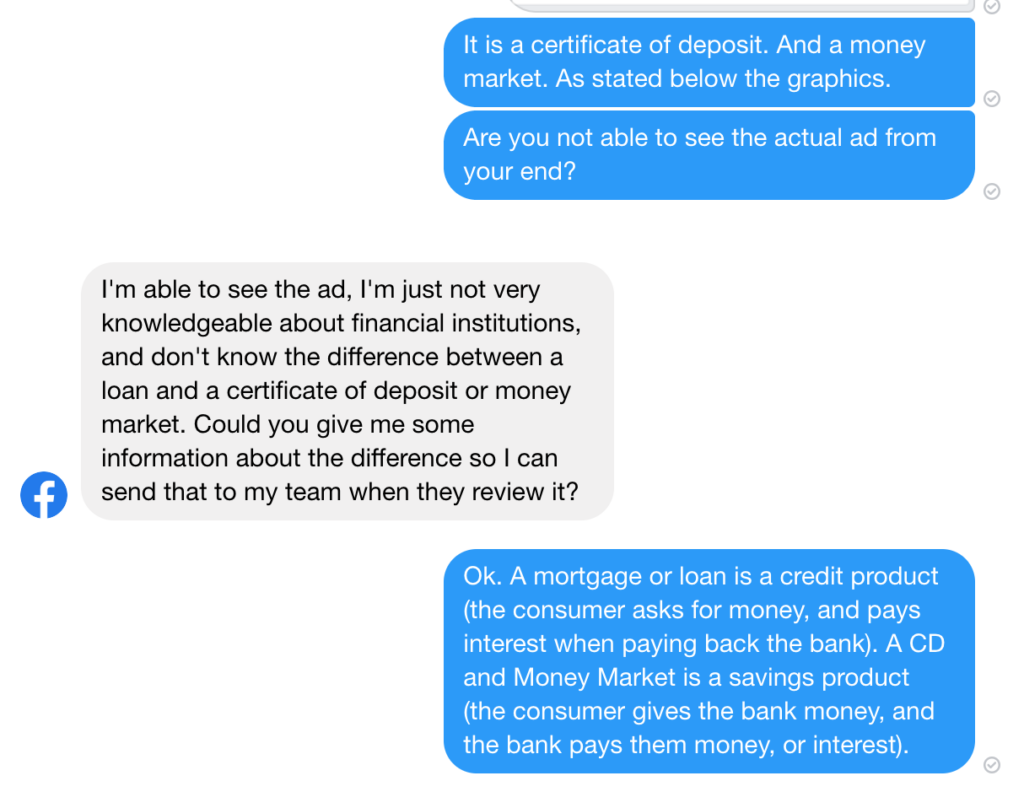 As the rep and I waited for an answer on the appeal, he shared this feedback with me about the ad (which had an APY in the graphic), and how we can avoid it getting rejected.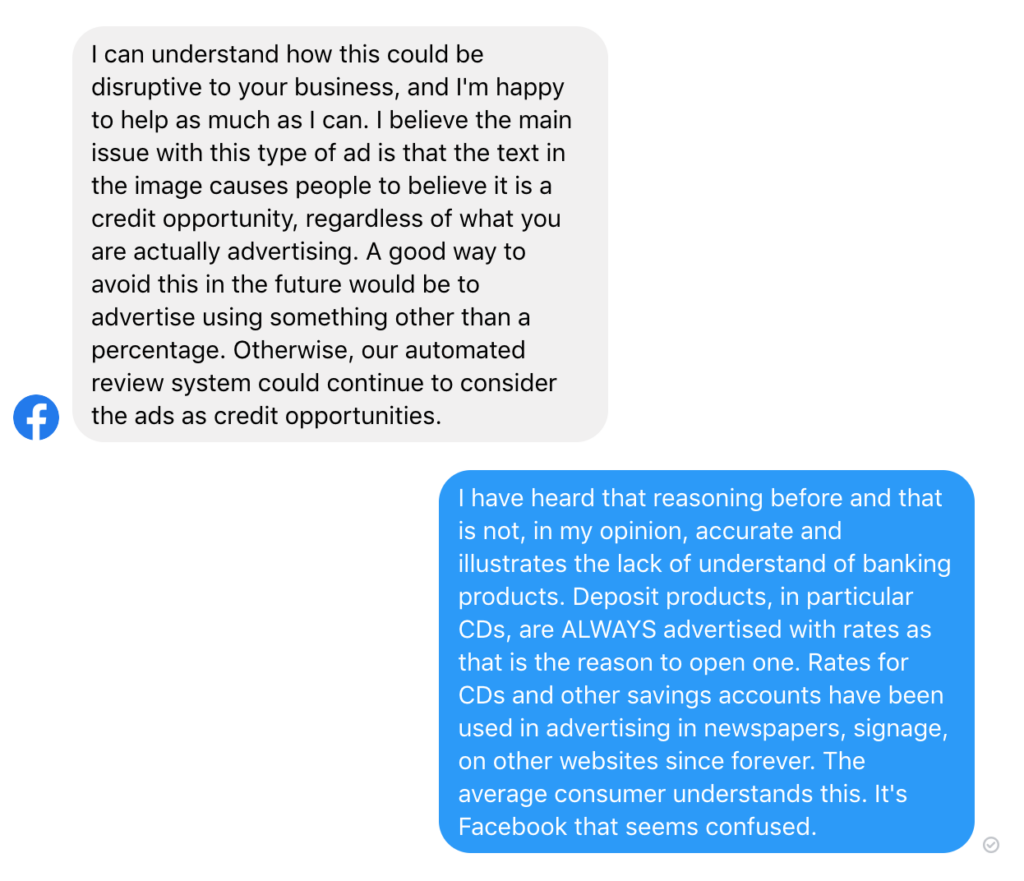 With this in mind, we have three options when it comes to Facebook ads:
Don't advertise rate – Anytime, for any product. They simply do not understand or care to understand, the difference between APRs and APYs.
Don't advertise a product – The reality is, you are likely going to find yourself wasting time and collecting rejections on these also.
Don't advertise on Facebook – For campaigns which, for whatever reason, we want to target just one or two towns (for example, products that are only available at one office), the choice is clear – Advertise on Google.