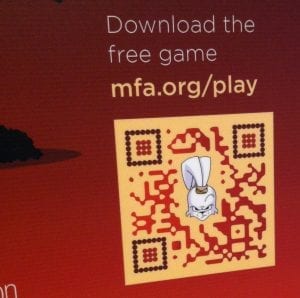 Within many of the marketing/advertising/social media online circles I frequent, I have noticed a common theme when it comes to the subject of QR (Quick Response) codes in advertising. And that theme is – when in doubt, don't. Or, just don't forget the doubt.
It can be easy to forget that these opinions don't necessarily reflect the opinions of everyone. Because, of course, if they did, we wouldn't continue to see QR codes in use. In just the last month I have spotted codes at the Museum of Fine Arts, in various magazine and newspaper advertisements, as well as in the Partners Expo Guide at last week's COCC Client Conference.
Which got me pondering – if QR codes are so terrible, why do we keep using them?
If I had to blame one group for the failure of the QR code, it would be us. Marketers and advertisers who, caught up in the irrational exuberance of new technologies, forgot to think about the user experience. Instead of delivering added value they delivered additional advertising creating, to quote one of our clients, "Ralphie moments." (That moment when, in A Christmas Story, Ralphie eagerly tears open the Little Orphan Annie decoder ring, only to find the secret message conveyed during that week's show was an advertisement for Ovaltine).
It doesn't take more than a few of these moments for a consumer to decide scanning a QR code is not worth the time or effort – stop, take out phone, launch app, scan, wait – because there is little to no reward. And while 94% of smartphone shoppers surveyed reported having seen a QR code, only 44% have actually scanned one.
With QR codes continuing to appear in a multitude of mediums, often featuring branding or technicolor, we need to stop hating on QR codes, and instead look at how we can improve their performance by delivering better experiences. For example:
Consider the screen
Most people scan QR codes with their mobile device, but are the designers of the codes considering the size of this screen? Of the thirteen codes appearing in the aforementioned Partners Expo Guide, I was presented with home page after home page which were designed for someone visiting on a computer, not on an iPhone.
One vendor, Computershare, got big points for sending me instead to a mobile-formatted website.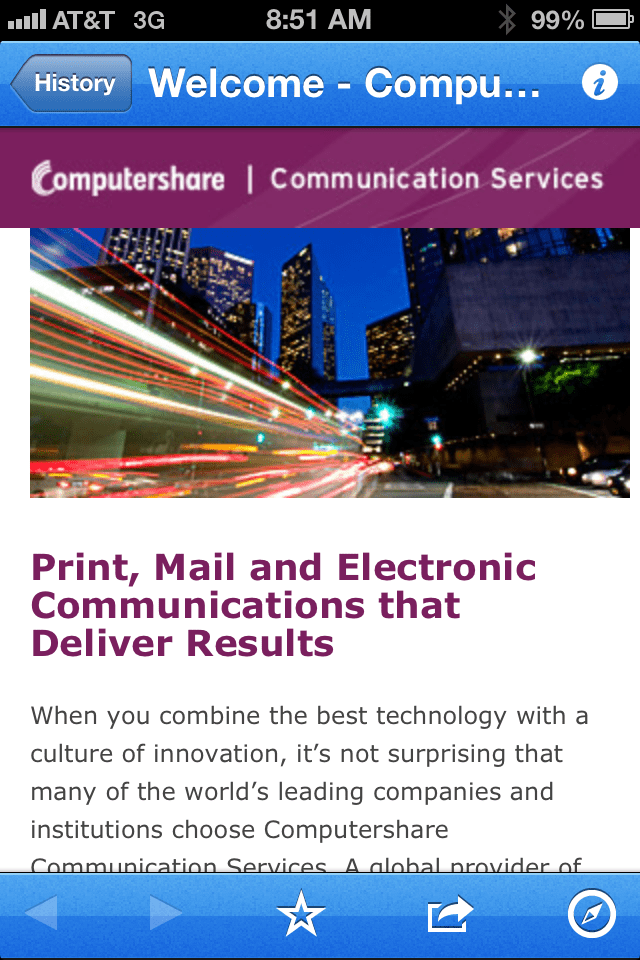 Add to the story
A QR code in this postcard we produced for a client could have linked to a site listing more information about the Bank's business services. Instead, it directed visitors to a video of the business development officer, Mike Bilinsky, introducing himself to viewers in an informal, humorous video.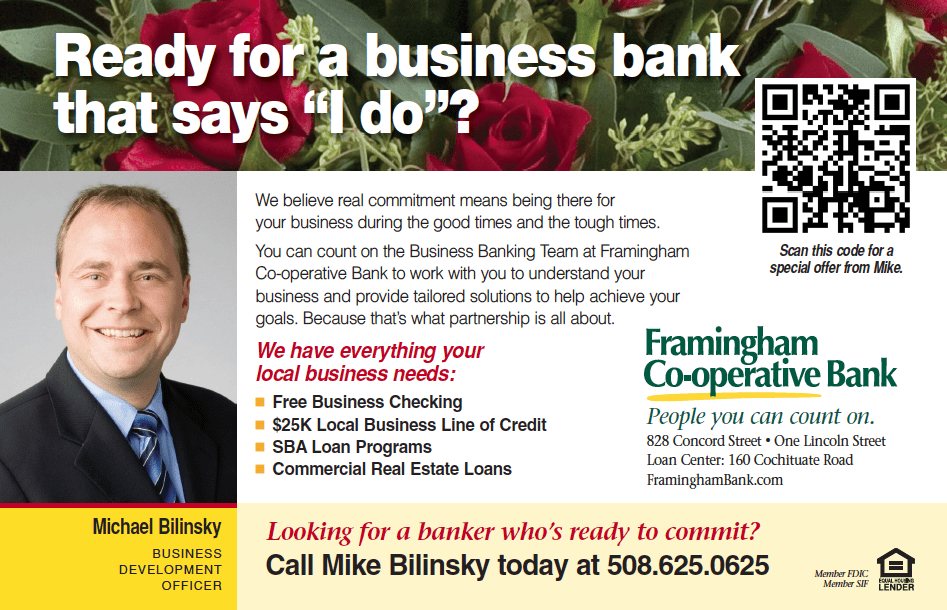 Create an experience
Through Heinz Ketchup's "Our Turn to Serve" campaign, diners waiting for their meal to arrive could scan the QR codes on specially marked bottles of ketchup and send personalized notes to US veterans. For each note sent, Heinz pledged to donate 57 cents, up to $200,000, to the Wounded Warrior Project.
Provide how to's, tips, demos, coupons – anything but advertising!
For example, a QR code on an ATM machine directs viewers to a video that explains how customers can avoid ATM surcharges when away from home.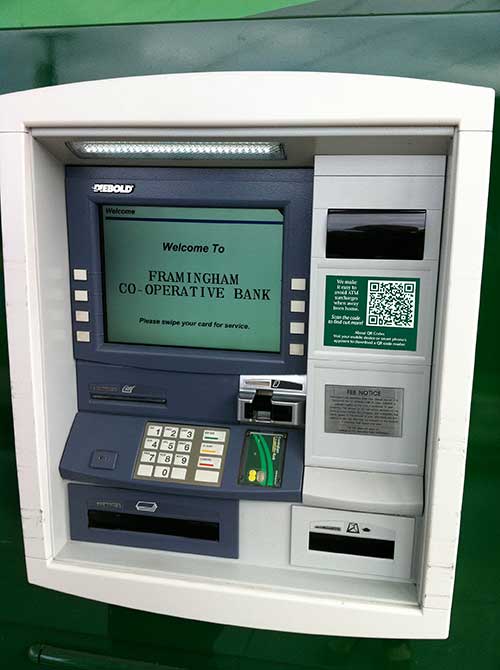 I haven't given up on QR codes, and don't think you should either. But, if you are going to use QR codes, I ask only this – use them well. Because each time we deliver an unsatisfactory performance, another smartphone loses their QR code reader app.