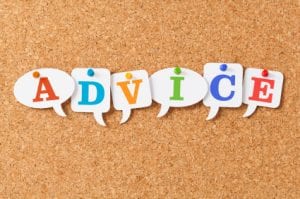 With the end of the year has come a flood of items from those looking to predict what will be the next hot marketing trend (or trends) for 2014.
Reading through the multitude of predictive posts, brought to mind one question – who can you trust?
For financial marketers, this gets a bit more complicated, as we are often looking to incorporate larger marketing communications trends into plans for organizations that are, generally, more conservative than other industries.
At the risk of seeming jaded and a wee bit suspicious, with the threshold for starting a blog being quite low, the trick is finding resources that are credible, experienced and knowledgeable enough to back up the recommendations we make to senior management and members of the board.
So rather than offering my predictions for 2014, here instead are a few of the sites we turn to for advice and insight:
MarketingProfs
The team at MarketingProfs cuts through the clutter by curating and creating a mix of content on a range of marketing-related topics, which is accessible through their website, email newsletters, podcasts, conferences, webinars and social channels.
HubSpot
The experts at HubSpot regularly release whitepapers, e-books and checklists on hot topics including inbound marketing, social media, website development, content marketing and search engine optimization. Subscribe to their free newsletter to receive notices when new content is available, or visit their marketing library to see everything they've published. While they do ask for contact information when downloading content, I've found they don't take that as permission to harass.
The Financial Brand
Full of insightful content on wide range of financial marketing-related content, we can't argue with the publisher of The Financial Brandt when they state "no one else delivers this level of coverage of financial branding, naming, advertising and marketing strategies."
ABA Marketing Network
Through the ABA Marketing Network, members have the opportunity to share information and answers with financial marketers from around the country through the private message board or file cabinet.
Entrepreneur
With a mix of content related to business ownership including financing, hiring and marketing, this magazine and website is a must-read not just for entrepreneurs, but also for financial institutions looking to partner with local business owners.
LinkedIn
Finally, look to your network for articles of interest, either shared by the people you know, or curated by LinkedIn based on your interest or profession.
Where do you turn for trusted marketing ideas and insight?