Several times a week I pass by a sign that is "teasing" the arrival of a new . . . something.
I say something because, honestly, I just haven't been able to figure it out from the sign, which says "MAKE IT SOO GOOD! COMING SOON."
Because I'm driving, I can't try to figure out that "something" until I get home, and, let's face it, with the chaos and madness happening back at my house, I usually always, forget.
On the rare occasions I've remembered to look up "Make it Soo Good" or "Soo Good," Google has redirected me to the correct spelling – and a compilation of "so good" videos.
This morning, after contemplating the sign for the umpteenth time, I added the word "Natick" to my search and stumbled on the LinkedIn profile of one of the partners, and finally, the Facebook Page which informed me that Soo Good is a coffee shop and bakery opening this summer. (Guess who is doing her happy dance?)
While I'm all for a good tease, I've noticed a few recently that are making the consumer work very hard to connect with the information beyond the tease.
For example, a local community bank, which is opening an office in my town sometime this year, recently posted this billboard. Driving by, it's hard to know what the bank wants viewers to do, or even that it's a bank advertisement.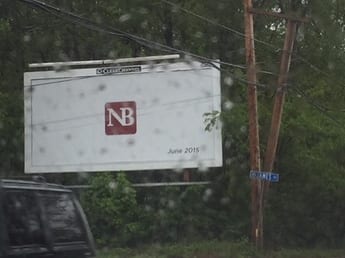 A good tease will capture someone's attention, get them thinking, and then lead the viewer to additional information, as with this campaign we ran leading up to the introduction of what is now, MutualOne Bank: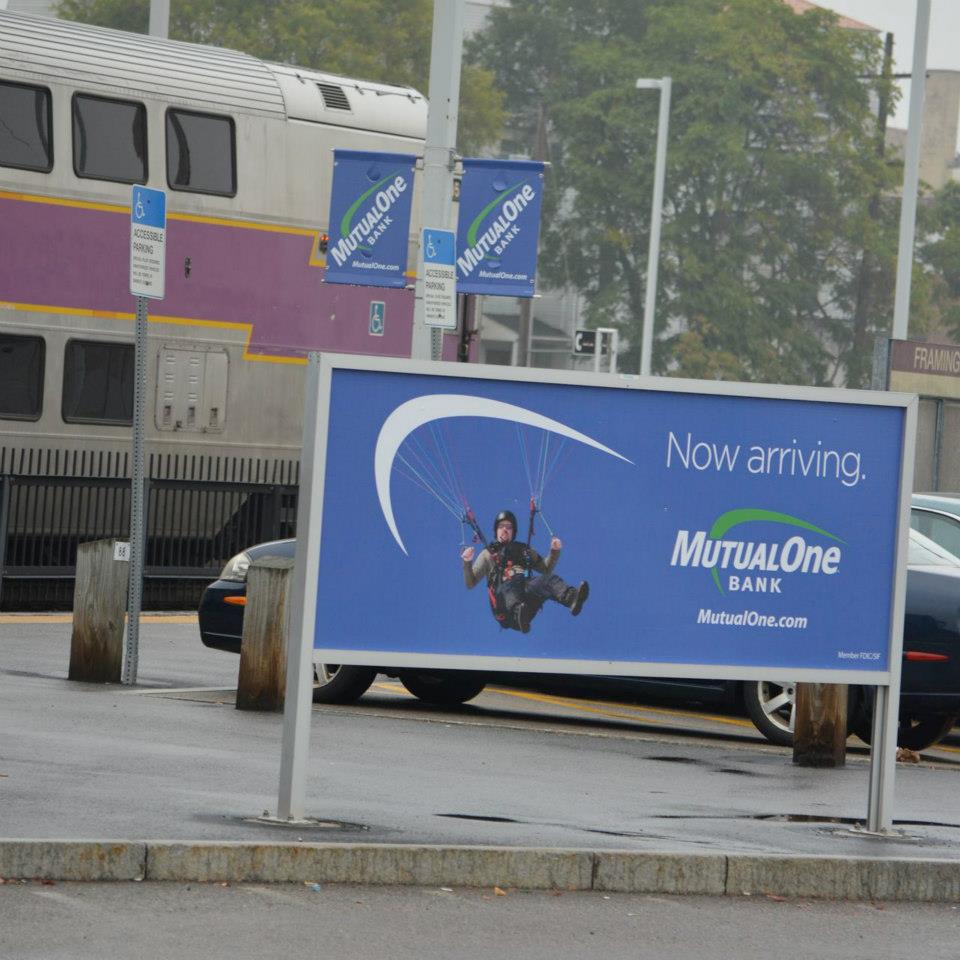 All messaging, including these signs which played on the placement at the commuter rail stations in Natick & Framingham, included the Bank's website address.
The URL led to a temporary "micro-site" housing information about the new organization as well as important details for customers of both banks. Post launch, the micro-site was replaced with the full site, with no change of URL required.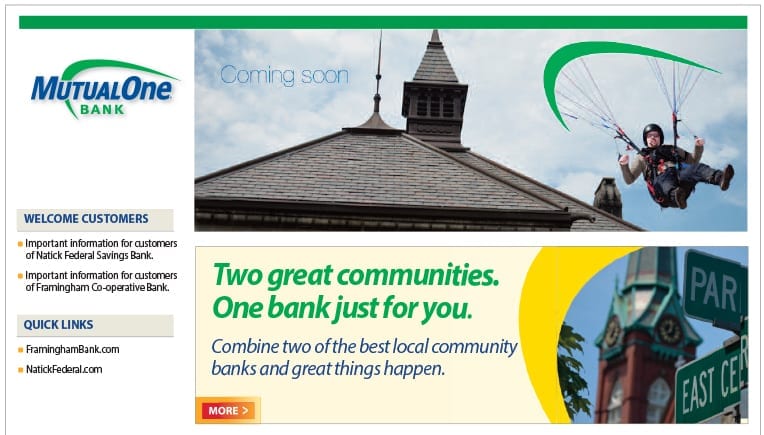 It's okay to be a tease – just be ready to deliver. For example, in the examples above, consider including a URL which leads to opening day information or a special offer.
Because a tease that ends with a coupon for an organic smoothie or a soy latte would be super sweet.