I recently heard a story about a bike shop which, after a mechanic "suggested" to a customer that riding their mountain bike during mud season might not be optimal for the trails, received a scathing review on Facebook from the customer. The review was unfair, and after some private communications with the customer, was resolved and removed.
It was, all things considered, a happy ending for one business, but if you are a bank, bike shop or other business, you know how easy it is for a customer to quietly leave your location only to raise hell online. It is not uncommon to see people not only complaining but straight up demanding a specific employee be fired (which, I imagine, can't feel very nice for the employee).

So what can you do about bad reviews?
First, listen
Negative reviews can make people feel defensive, particularly if the review isn't entirely accurate. But, as someone said to me a few years back, "their perception is their reality," so listen to what the customer is saying and consider if there is anything to be learned or improvements to be made.

Consider their perspective
Bankers in the audience will, perhaps, understand why a bank won't make change for a non-customer. But most non-bankers will probably be surprised to learn you can't bring $10 to any bank to exchange for a roll of quarters to do your laundry. And while you can certainly respond with a lesson on fraud, counterfeit money and "know your customer," perhaps instead you can consider ways to change the policy.

Take it slow
It can be very tempting to quickly pull the trigger on a response, but before you do anything take a step back to determine what you already know about the situation, and what other information you can collect before responding. Also, consider if there may be legal or compliance ramifications to how you respond. In most situations, it is more than acceptable to take 1 business day to respond.
Take it offline
Many financial institutions will try, wisely, to take conversations regarding transactions and accounts offline, primarily for privacy purposes. It's a good strategy for most businesses also as a conversation over the phone can limit confusion or misinterpretation of tone, and make coming to a resolution easier.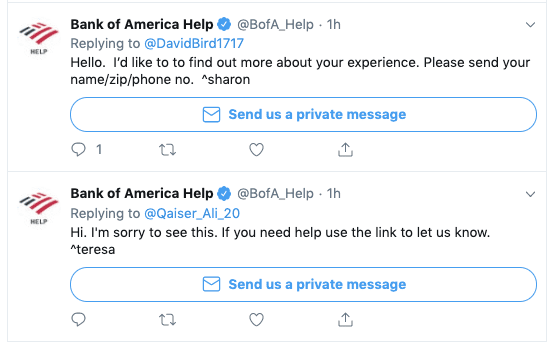 How do you think they will respond to your response?
As you craft your response, consider how it will be taken by the recipient. If you risk fanning the flames of righteous indignation, you may want to consider leaving it alone.
When in doubt, don't
There is a growing trend of businesses confronting their online reviewers with their take on the situation. And while a part of me appreciates "giving as good as it gets," a business owner can also come across as petty, mean-spirited or unsympathetic. So, if you don't believe responding to a comment will help, and in fact may make things worse, consider doing nothing (sleeping dogs and all that).
Remove and report?
The question we get asked most when a negative review is received is – can we remove it? For most sites, including Facebook and Yelp, removing a review is difficult if not impossible. On Facebook, in particular, you can report a review, but the chances it will be removed are very (very) low as it calls into question the validity of reviews if businesses can keep only the ones they like.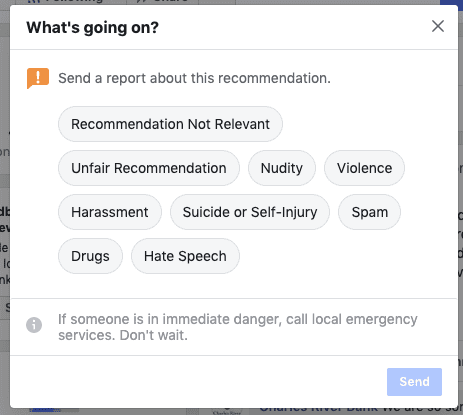 What can you do?
Make sure your team (including senior management) understands that negative reviews will happen. Prepare for the worst by considering how you may respond in different situations. And then, rather than focusing on the reviews you can't control, consider instead how you can encourage positive reviews to "drown out" the negative.