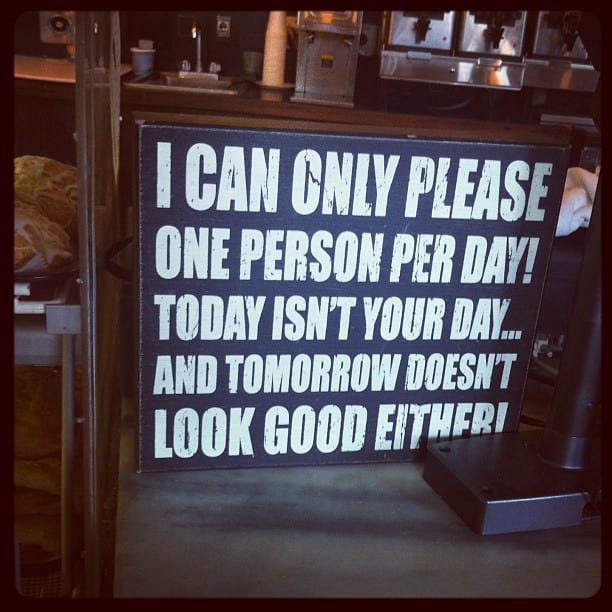 Standing in line at one of our local eateries, my eye was drawn to a sign on the counter that read "I can only please one person per day! Today isn't your day. . .  and tomorrow doesn't look good either!"
It's not the first time I've seen the sign, nor is it only time I've seen it hanging in a similar establishment as the one I was visiting today. Not only is it funny in the right context, it is also part of a growing trend of messages as art (don't believe me? Just visit your local HomeGoods).
But today, as I waited for my sandwich, I wondered if that was really the message the owners wanted to send. Doesn't really fill a customer with confidence, does it?
I often tell my children to "say what you mean, and mean what you say" when discussing the power of language and the importance of being aware of how what you are saying may be interpreted by others. This sign served as a reminder that there may be other messages we are sending, without even realizing it.
I've heard it said you should "dress for the job you want, not the the job you have," because it is understood that appearance can help convey confidence and capability. (Of course there is a funny spin on this one involving a Catwoman suit that I highly recommend you check out). But when was the last time you looked around your space – your office, your bank's lobby – to see what messages you may be sending? And what can you do to tell a different story?
Visiting the Natick branch of our client, MutualOne Bank, last year we had two stories we wanted to tell. The first was one of change – new name, new accounts, new technology – while the other was a reinforcement of the Bank's community ties and commitment to neighbors. Neither of which was being conveyed in the space which was large, but also very dark.
By removing the heavy curtains from the windows and replacing old monitors with new flat screen televisions running custom content, the Bank was able to brighten up the space while subtly supporting the message of change and modernization. Replacing the faded, gold framed artwork with photographs of Natick landmarks printed and mounted on canvas, gave visitors assurance the Bank would remain in touch with its' history, and committed to the community. Proof of the redecoration's success came in the form of compliments from employees and customers alike.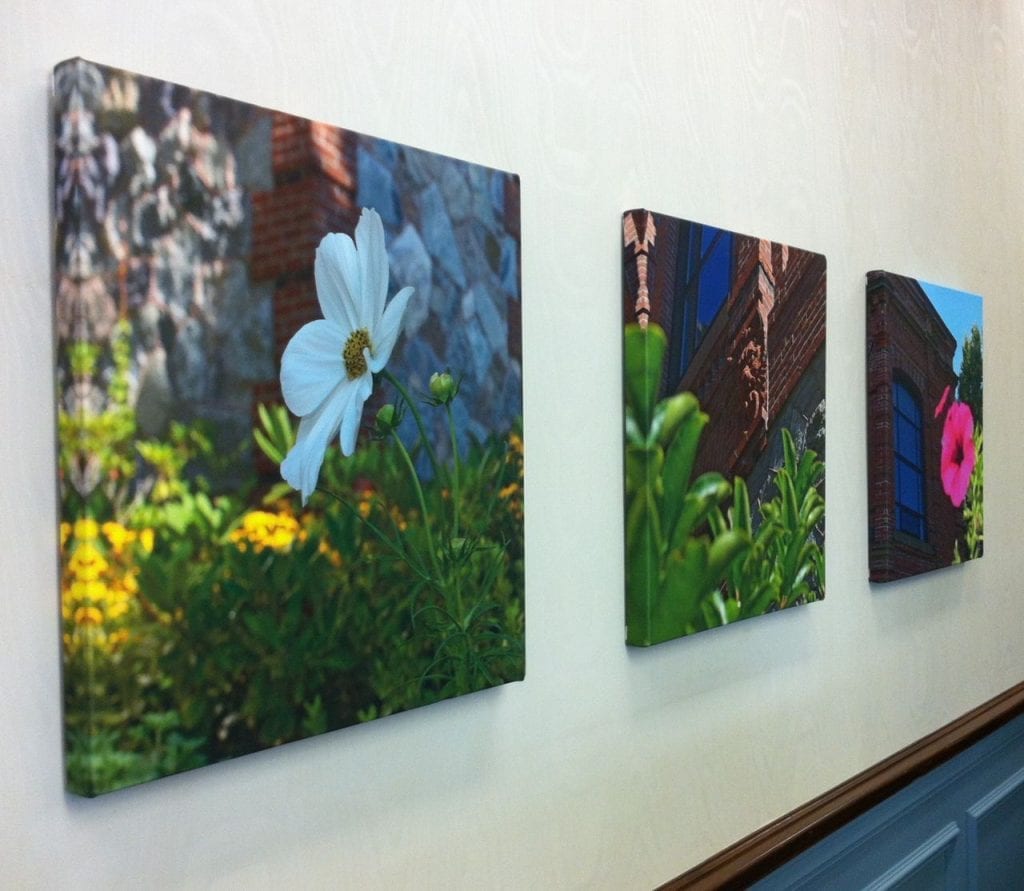 Of course changing the message doesn't need to be complicated. It could be as simple as taking down a sign like the one at my local cafe that, when in the wrong context, probably doesn't mean what it says.