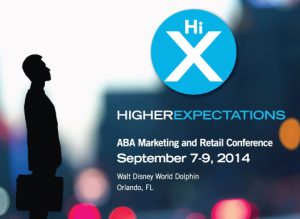 Preparing to lead two back-to-back content marketing panels at the upcoming ABA Marketing and Retail Banking Conference, it is a question that has been much on my mind.
Working with the bankers joining me on the panel – marketing specialists from Community Bank of the Chesapeake in Maryland; Fidelity Deposit and Discount Bank in Pennsylvania; North Shore Bank in Wisconsin, and Pacific Continental Bank in Oregon – one thing has become clear.
As each organization is unique, so too is their approach to content marketing.
The primary difference, correctly, comes down to knowing their audience. An organization promoting their kids savings account is not to going to create or distribute content in the same way as one looking to connect with non-profits. Nor are they going to be looking for the same results at the end of their campaigns.
And while social media is often linked to content marketing, the fact is social is just a tool in our toolbox. The truth is content marketing goes back as far as marketing itself, and continues today through many traditional channels. Anyone receive the latest edition of Creative Ideas magazine from Lowe's? That's content marketing.
It's all about knowing your audience – both what messaging will resonate, and which channels will connect.
We hope to see you in September at the ABA Marketing and Retail Banking Conference! Click here to find out more.