At the recent New England Financial Marketing Association's winter conference, speaker Kelly McDonald addressed how today's customers differ from the past. According to the marketing and advertising expert, and best-selling author of How to Market to People Not Like You and Crafting the Customer Experience For People Not Like You, Americans are no longer incorporated into a melting pot, but are instead are ingredients in a salad – each ingredient (and person) is unique.
From what defines a family (married couples with children account for just 22% of households), to what people look like, everything is changing. For example, according to a Pew Research Center report, 40 percent of Millenials have a tattoo.
But does financial advertising reflect these changes? Organizations like Wells Fargo have started to incorporate images of non-traditional families and couples in their advertising as with the ad Kelly shared during her presentation: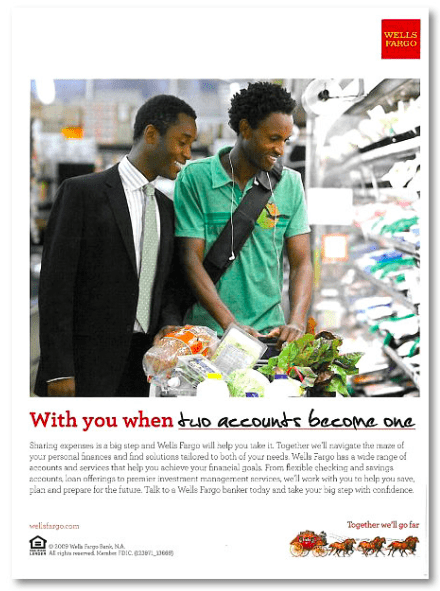 She was quick to point out that it's important that businesses not just "talk the talk" but also "walk the walk" – meaning attitudes in the branch need to support those shown in the ad imagery.
So how about those tattoos? According to an article on American Banker, East River Bank in Philadelphia launched a campaign designed to "accurately reflect its customers — entrepreneurial, creative and tattooed."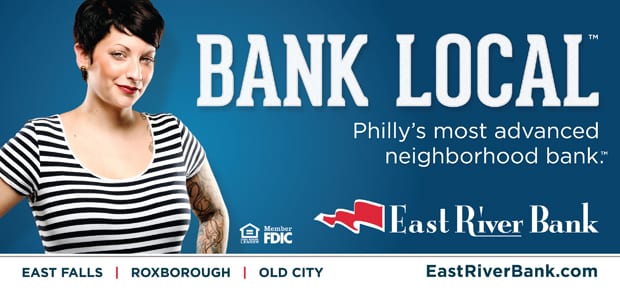 Given that a campaign with a few tattoos showing is worthy of an article in America Banker, financial institutions are struggling with reflecting this new normal in their advertising. (We still have clients that get a bit twitchy if someone in a photograph isn't wearing shoes!)
So what can we do? Start by answering the question that headlines this post – figure out what your customers (or prospects) look like.