We were thrilled to receive two, first place Best in Marketing awards from the New England Financial Marketing Association on behalf of our client, First County Bank.
Public Relations – Annual Report
The 2015 Executive Management Report reflected an expansion on the Bank's "Let's Talk" campaign by telling the Bank's stories through the use of established brand statements, as well as encouraging conversation by customers and prospects.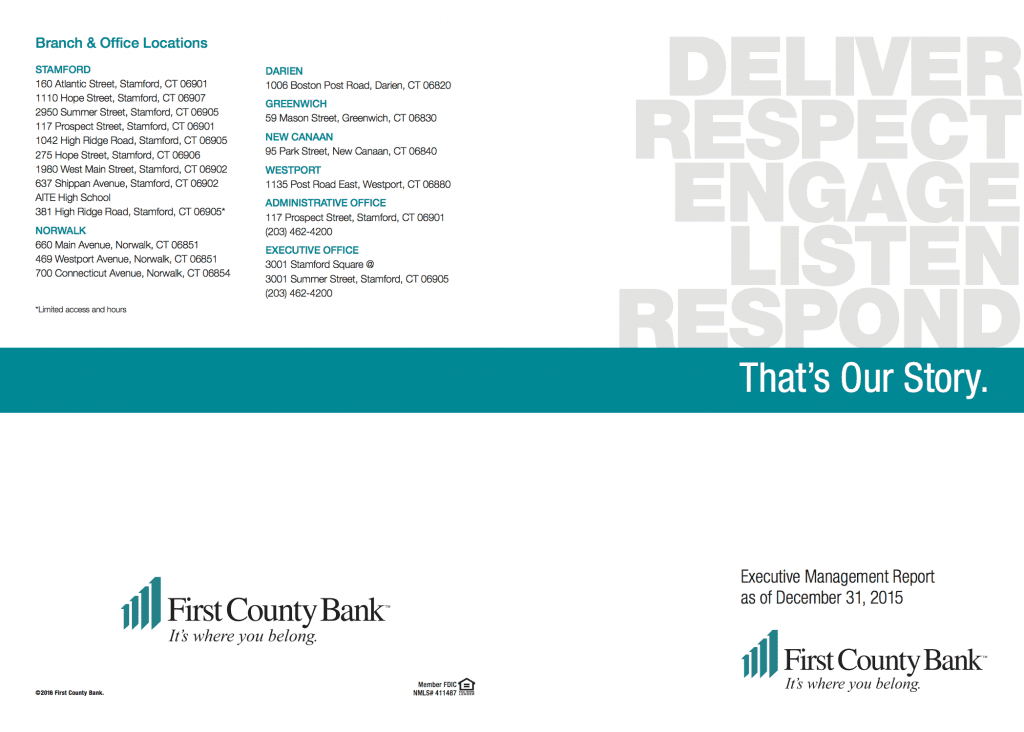 Email Newsletter
Utilizing the RSS-feed from the Bank's WordPress-driven blog, the Talking Points email newsletter is generated and sent automatically each month, allowing the Bank to maximize their content-marketing efforts.



Save