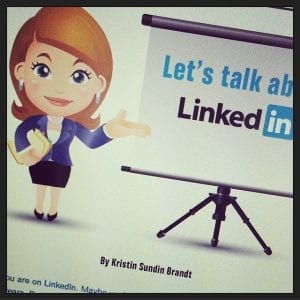 "So you are on LinkedIn. Maybe you've been on for a few months, maybe for a few years. Perhaps you joined because your friend/colleague/boss/vendor/neighbor invited you. And maybe, just maybe, you don't really know why you have an account or what you should be doing with it. . . Let's talk.
– Kristin Sundin Brandt
Texas Banking Magazine, February 2015
After presenting at the Texas Bankers Association's Emerging Leaders conference in 2014, our own Kristin Brandt was invited to contribute an article on the subject to Texas Banking Magazine.
In the article "Let's talk about LinkedIn," Kristin shares advice with readers on how they can leverage the word's largest professional network to connect with potential clients and partners, as well as assist with hiring, personal branding, marketing and research.