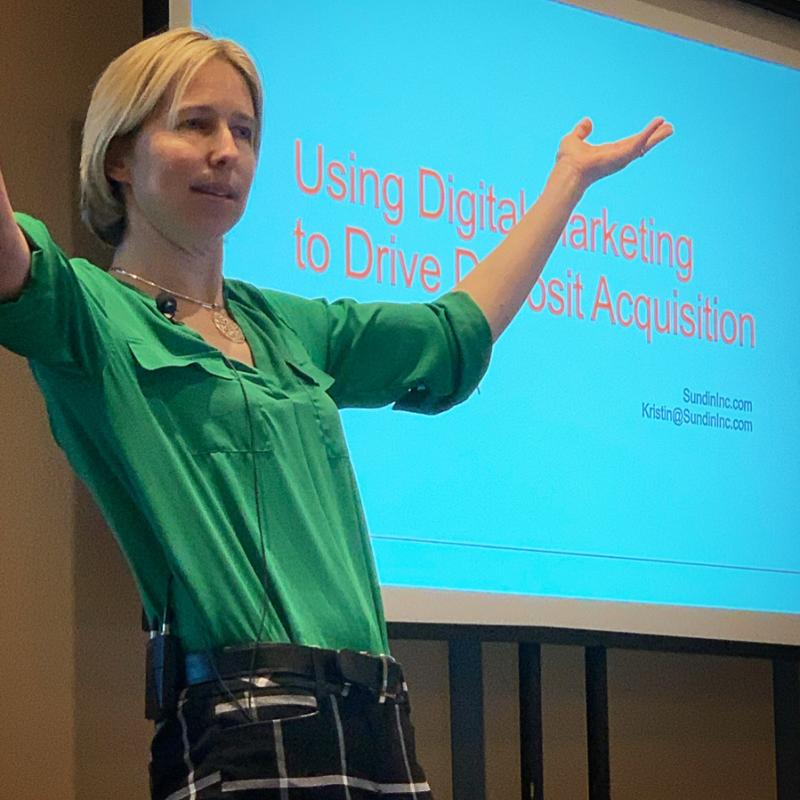 Fresh off a successful appearance at COCC's recent CEO & Senior Leadership Digital Bank Symposium, Agency President, Kristin Sundin Brandt is looking forward to a full schedule this spring, addressing attendees at upcoming conferences:
VBAConnect – Virginia Bankers Association – March 9 – 11
Digital Marketing – the Time is Now
A deep dive into how digital marketing – which, encompasses all marketing efforts that use an electronic device or the internet – can help drive the sales flywheel.
Marketing Conference – Iowa Bankers Association – April 23
Storytelling and Content Marketing
Content marketing and storytelling are important pieces of any marketing department's portfolio. During this session, Kristin will look at how these stories differ from other types of content, how to best tell a story, how to repurpose a story for different platforms and ways you can measure your success. Using specific examples, this session will help provide suggestions for how your bank can take your stories to a new level.
Mega Conference – Indiana Bankers Association – May 14
Storytelling and Content Marketing
Want to bring the expertise of Sundin Associates to your next conference or meeting? Let's talk!