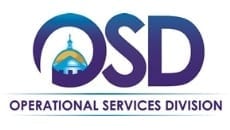 Sundin Associates, Inc., a Natick-based marketing and advertising agency specializing in supporting community financial institutions, has been certified as a Woman Business Enterprise (WBE) by the Commonwealth of Massachusetts.
The designation, awarded by the Supplier Diversity Office of the state's Operational Services Division, officially recognizes Sundin Associates as an ongoing independent business owned, controlled, and operated by a woman.
Sundin Associates was established in 1976 by Roger Sundin, he and his business partner, Bob Donnelly, devoted nearly four decades to growing the company into an award-winning firm with clients throughout New England and beyond. Since 2012, that track record of success has flourished under the leadership of Kristin Sundin Brandt, now majority owner and president of the agency she joined in 1996, and her business partner Ed O'Donnell.
"Certification as a woman-owned business is the next step in a career that has been marked by amazing opportunities provided by our clients and leaders like Roger and Bob, who challenged me but never saw my gender as a limiter in a male-dominated field," said Brandt. "It is also a reflection of my growth as a mom, business leader, athlete, and Girl Scout troop leader committed to demonstrating the importance of, and possibilities for, women and girls stepping into leadership roles."