As essential workers, banks and credit unions have been working throughout the Coronavirus Pandemic to meet the needs of their customers and members, while keeping the health and safety of employees and the community as a top priority. Since the beginning of the crisis, outward-facing signage in windows and drive-ups has been a major piece of the communication strategy.
Designing the signs was one thing, getting them produced while everything was locked down was another! We are grateful to Alltype Digital Graphics for rising to the challenge, producing signs even as they were adjusting and adapting to the rapidly changing situation.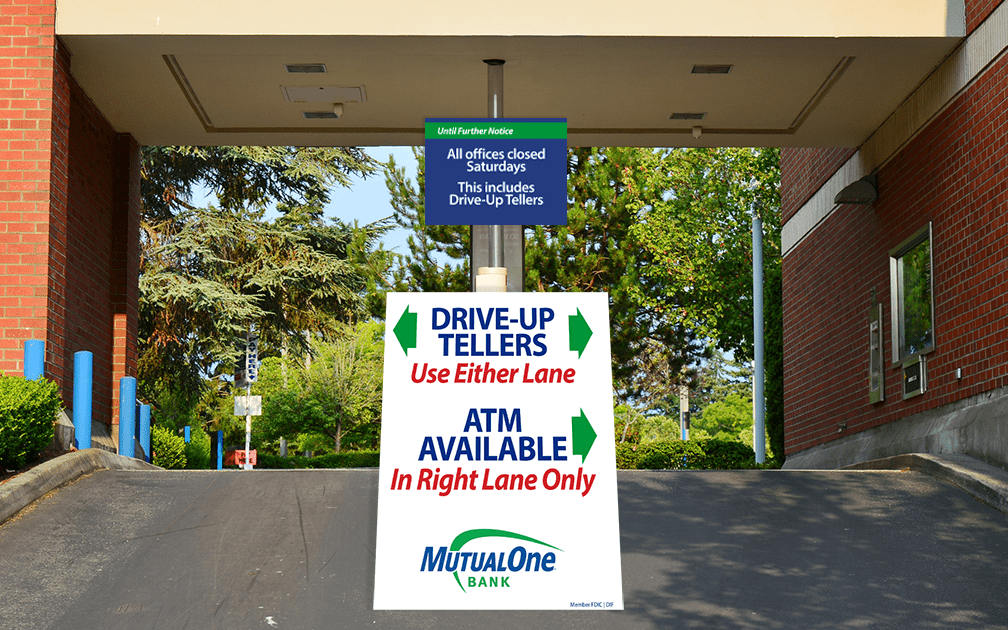 As focus shifts to re-opening offices to foot traffic, we continue to work with clients on signage for both inside and outside branches including social distancing floor signs, window decals, and directional signage.