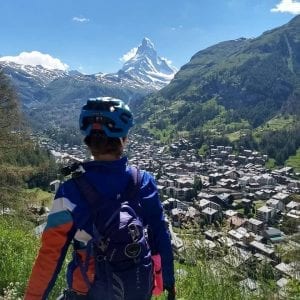 Once, I was a compulsive "out of office" setter. I would set it not just for when I was out for a day, or a week, but even if I was going to be out for an afternoon. This, despite the fact that even when I was out, I was always checking my email and voicemail using one of my various devices, and often doing so into the evening hours to catch up.
My thought, at the time, was that I was being transparent and managing expectations. Based on client feedback it turns out what I was really doing was making it appear I was never at work.
So I stopped setting my "out of office" message.
And I'm not alone. In one article I read recently, the author stated his former boss thought one should never set an "out of office" because it was unprofessional.  Some experts state that the "out of office" may be a security risk. And several in my LinkedIn network share the idea that you shouldn't set an "out of office" message when you are on the road, or at a conference because, let's face it, you are still checking your email. You are still taking calls. You are still getting work done.
You just aren't sitting at your desk. And by setting an "out of office" message we are telling people we aren't available, even when we are.
Now that's not to say you shouldn't ever set an "out of office" message. For those who follow me on Instagram, you know that I have been out of the office for the past two weeks, celebrating my 20th wedding anniversary and taking an epic adventure in Switzerland with my husband.
What you may not know is that I did not check my work email, not even once, while I was away. Even as I told my clients and colleagues my plan, and despite knowing the numerous benefits of taking a break, it felt a little crazy as I set this message:
Hi!

My computer has received your email, but I am not around to read and respond. Instead, I am on vacation, enjoying some time away to refresh, recharge and explore. I plan on returning to my desk, and my emails, on Thursday, July 5th.

If you need assistance immediately, please call 508.650.3972 or email info@sundininc.com to speak with a member of our team.

Thank you!
During my vacation, I had times where I nearly peeked, but then I remembered the message I left, and I realized if I didn't stick with my plan, it would call into question all my future "out of office" messages.
Which brings me back to the original question – do you set your "out of office" message?
For me, the answer is yes if I'm truly not going to be responding to an email in a timely fashion (as in a few days, not a few hours). But in those cases when I am working, but not in the office, either at a conference or visiting a client, the answer is no.
How about you?