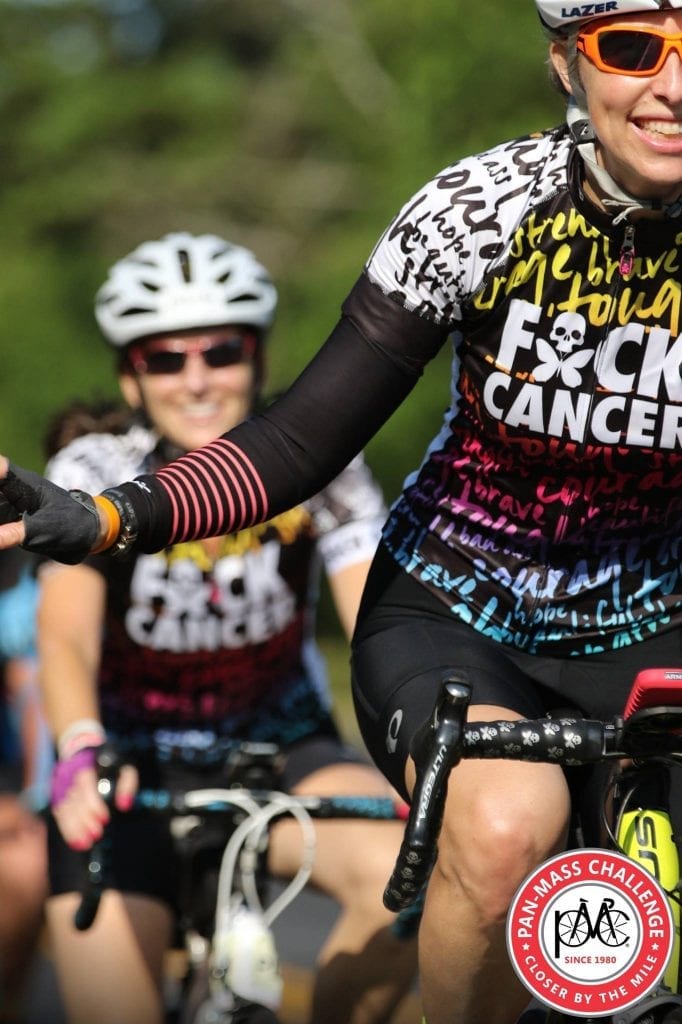 This August, Kristin will be joining 6,000 riders for the Pan-Mass Challenge (PMC), a 2-day, nearly 200-mile ride benefiting adult and pediatric cancer care and research at Dana-Farber Cancer Institute through the Jimmy Fund.
Established in 1980, the PMC raises more money for charity than any other single athletic fundraising event in the country, with 100% of every rider-raised dollar going directly to Dana-Farber. The PMC is Dana-Farber's largest single contributor, raising more than 50 percent of the Jimmy Fund's annual revenue.
As a member of Team Perry, 100% of the funds Kristin raises will be donated to the Perry S. Levy Fund for Gastrointestinal Cancer Research at Dana Farber. The money raised since the team's establishment has allowed for the appointment of a Fellow at the Gastrointestinal Cancer Center (GCC) at Dana Farber, specifically focusing research on cancer of the gastrointestinal tract. These cancers will represent almost 1/4 of all new cancer diagnosis this year and will be responsible for 1/3 of the cancer deaths this year, including Kristin's father-in-law, "Papa Tom," a big-hearted Irishman who passed in late 2017.
In the past two years Kristin has raised over $16,000 and is looking to add another $8,000 to that total in 2018.
Click here to read Kristin's PMC ride page, or to make a contribution. Every little bit helps and is appreciated.