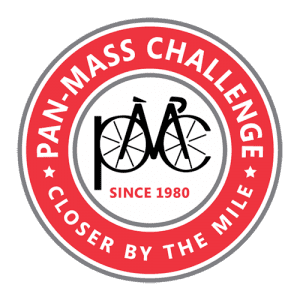 On August 6th and 7th, Kristin will be joining 6,000 riders for the 37th annual Pan-Mass Challenge (PMC), a fundraiser benefiting  adult and pediatric cancer care and research at Dana-Farber Cancer Institute through the Jimmy Fund.
Having started off the year by participating in "The Resolution by PMC," Kristin is now focused on two goals – training for the nearly 200 mile bike ride from Sturbridge to Bourne, and raising $4,500.
Established in 1980, the Pan-Mass Challenge raises more money for charity than any other single athletic fundraising event in the country, with 100% of every rider-raised dollar going directly to Dana-Farber. The PMC is Dana-Farber's largest single contributor, raising more than 50 percent of the Jimmy Fund's annual revenue.
Click here to read Kristin's PMC ride page, or to make a contribution. Every little bit helps and is appreciated.