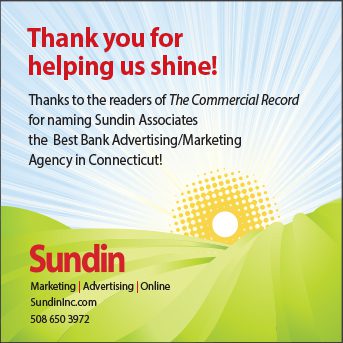 A big thank you to the readers of The Commercial Record  for naming Sundin Associates the Best Bank Marketing / Advertising Agency in Connecticut!
The Gold Award was our second in recent months after Banker & Tradesman readers voted us the Best Bank Marketing Agency in Massachusetts for the sixth time in seven years.
Congratulations also to our client, Jewett City Savings Bank, for receiving the Gold as Best Community Bank in the Constitution State.
Thanks to all of our clients, friends and colleagues for putting us at the top of your list!