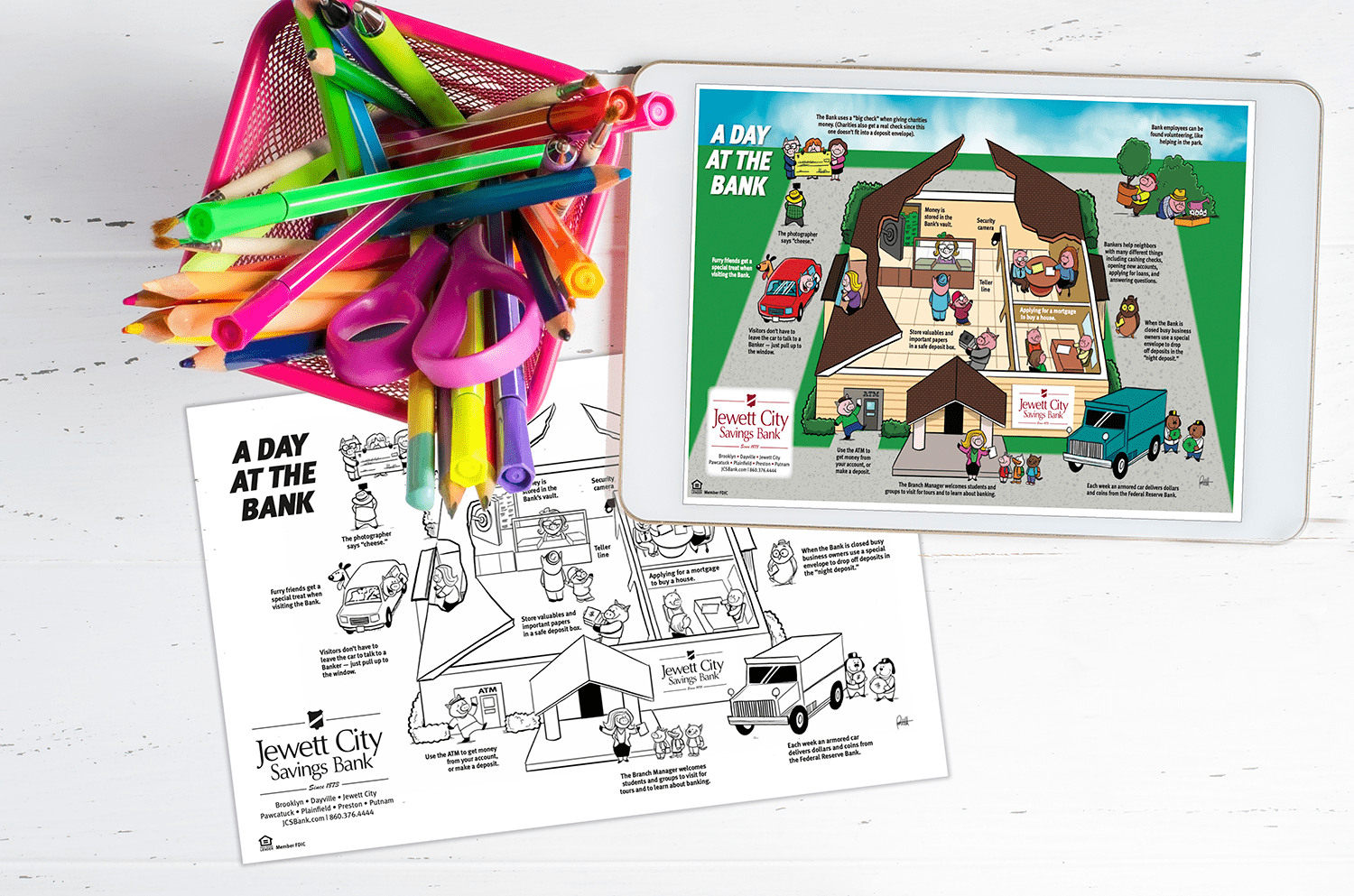 Since his creation, Jewett City Savings Bank's financial literacy mascot, Stash McCash, has grown into quite the personality, primarily through his starring role in a series of custom calendars. In 2021, Stash's world, and cast of characters, expanded exponentially with the introduction of a "Day at the Bank" poster and coloring sheet.
Inspired by Richard Scarry's "Busytown" books, both the poster and coloring sheet explain some of the things that happen in, and around, the Bank.
Illustrator Len Peralta brought his talent and sense of humor to the project, added many clever details including, for example, an owl visiting the night deposit.
Available on the Bank's website for download, the Bank will also be printing the poster and coloring sheets for use at community events and in the branches.
Character
Children
Financial Education
Illustration
Mascot