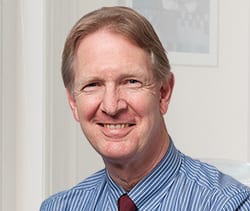 As 2014 came to a close, we raised a glass to our art director, David Bastille, as he left the agency for retirement. Having joined Sundin Associates in 1996, his artistic touch can be seen on many of our client projects and corporate identities.
Now, Dave is looking forward to dedicating his time towards painting, as well as participating in local art shows. You can see examples of his work, primarily oils on canvas, by visiting DavidBastille.com.
Thank you Dave for your contributions to our clients, and enjoy your retirement. We look forward to seeing your future artistic efforts!