There are times when, presented with a great article, photo or other item, I find myself freezing as I consider the multiple ways I can share the content to maximize the opportunity. Take for example an article featuring my husband and daughter that was recently published by Volkswagen.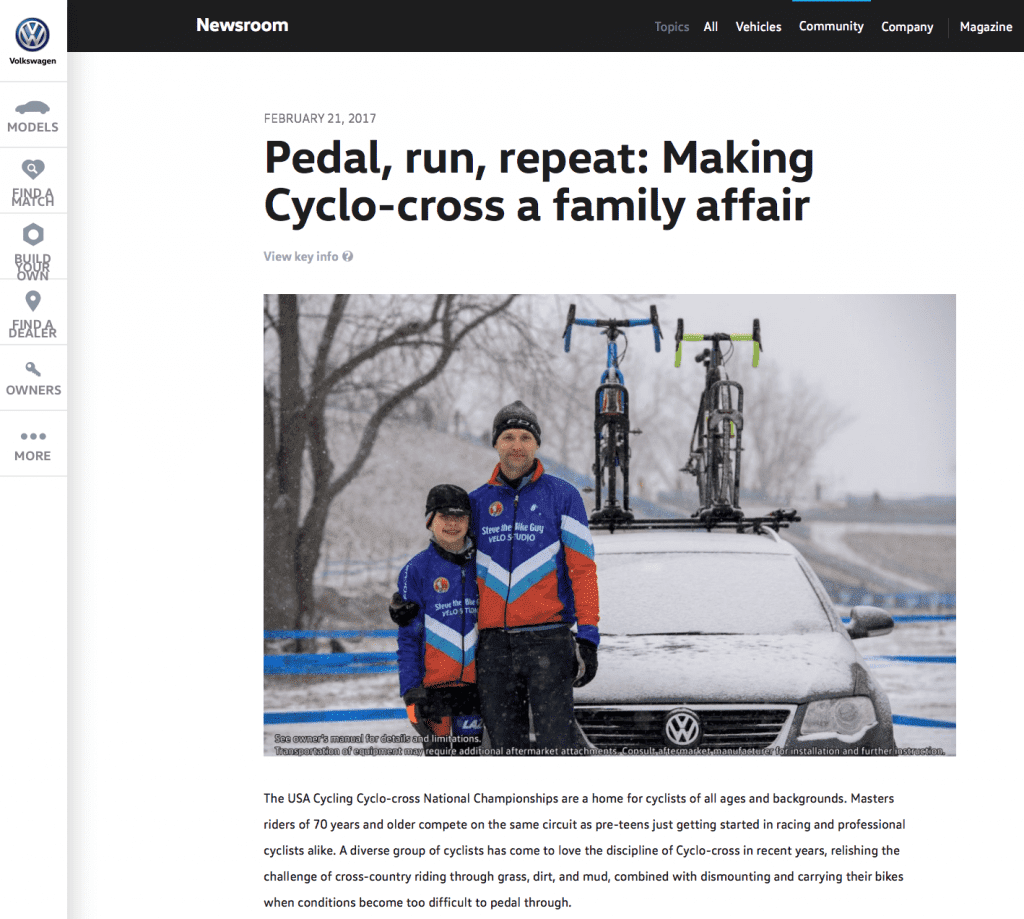 Cool, right? Once we got over the giddy-ness of seeing the story (and believe me, there was a quite a bit of giddy-ness), my goal was to make the most of this great story, starting with sharing through our personal networks:


A post on my husband's website allowed us to add perspective to the article, including my husband's long history as a loyal Volkswagen owner. It also ensured future visitors to the site would be able to find the feature.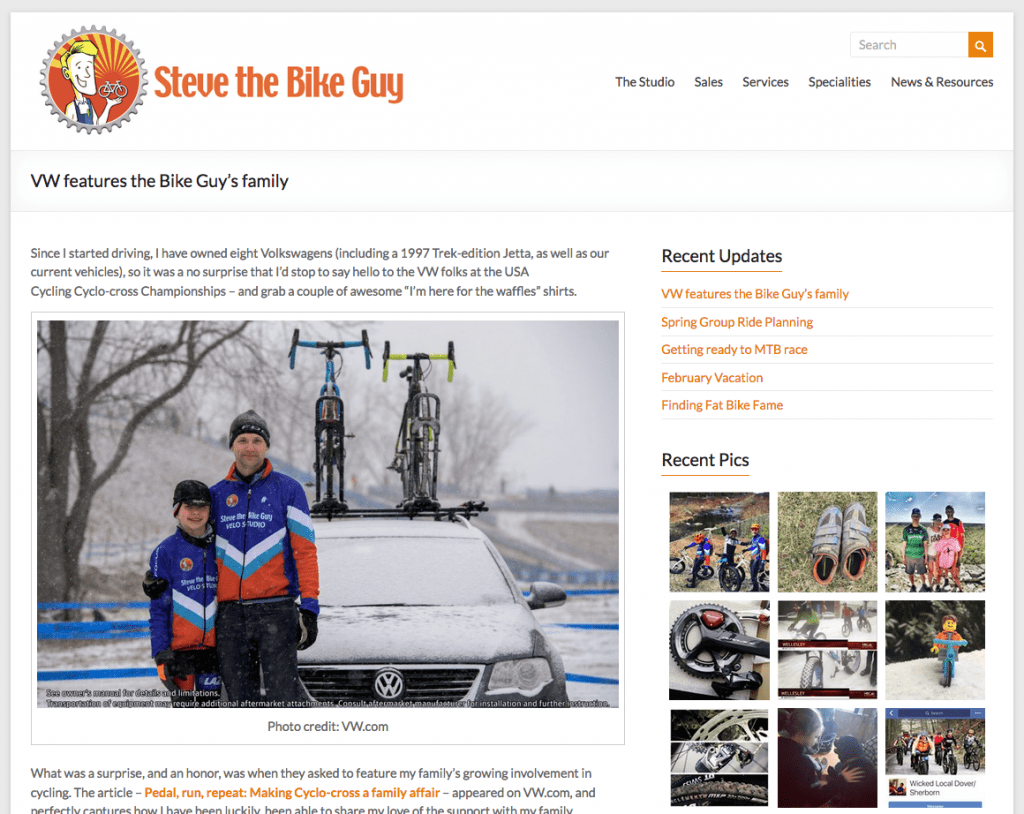 It was a link to this page, rather than VW.com, that we then shared to the Velo Studio's social channels, with the goals of ensuring the article didn't get lost, as well as driving traffic to SteveTheBikeGuy.com (remember, protect the base).
Newsletter
Facebook
Twitter
Finally, using a photo stitcher program, I created an image to share on Instagram, drawing attention to the posting by tagging partners including Hincapie Custom Sportswear, which in turn, shared to their social channels (did you follow all that?).



Ultimately, by taking our time, thinking creatively, and utilizing almost all of our available channels, we were able to stretch this one piece of content out for several weeks, ensuring the maximum number of customers, partners and members of the cycling community had an opportunity to read the story.
Save
Save