My business partner, Ed O'Donnell, recently forwarded me an email receipt his wife received – not to show me where Amy has been shopping, but instead because the email from Native had clearly made a big impression.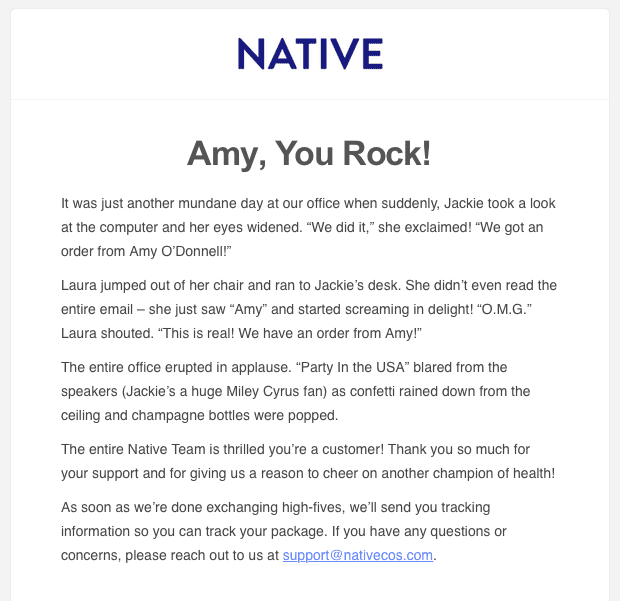 Inspired by this blast of awesomeness that had arrived in my inbox, I considered all of the email receipts I had received in the last month, and whether any of them would inspire me to forward to a friend.
Nope. I couldn't think of one.
Which also got me thinking about all of the ways we communicate with customers, and all of the opportunities we are missing to make the most of those communications.
Take for example the "Page Not Found" message on many websites. This is ours, which like many we've seen before, is not very helpful and a bit insulting (Wow! Can I use the search form to find what I'm looking for? What a concept!).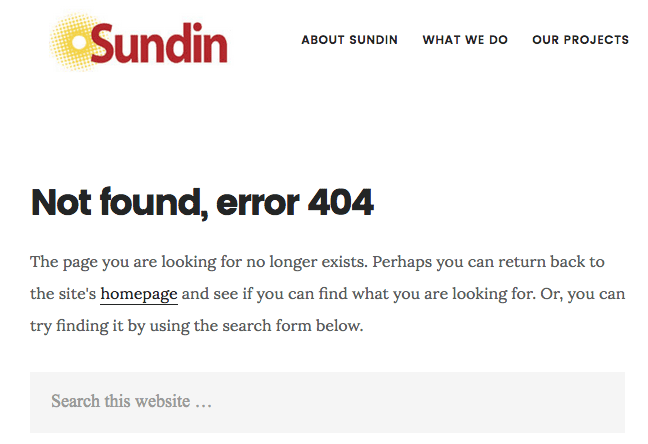 Rather than going with the default – as I admit we did on our site – think instead how you can address the confusion, or defuse the anger and frustration, that might be felt by visitors. For example, when launching the new website for MutualOne Bank, we created an apology message featuring their mascot, Mo, carrying a moving box.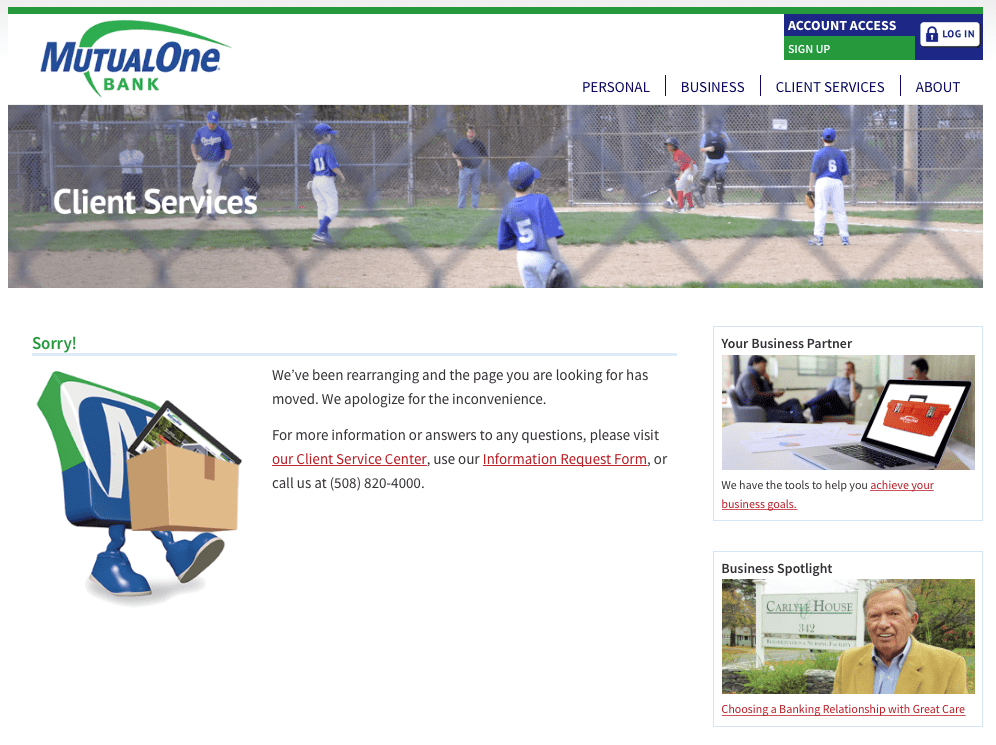 Mo is not the only character featured prominently on a 404 Page – MailChimp's message takes a Star Wars turn, turning the Chimp green and telling visitors "This is not the thing you're looking for."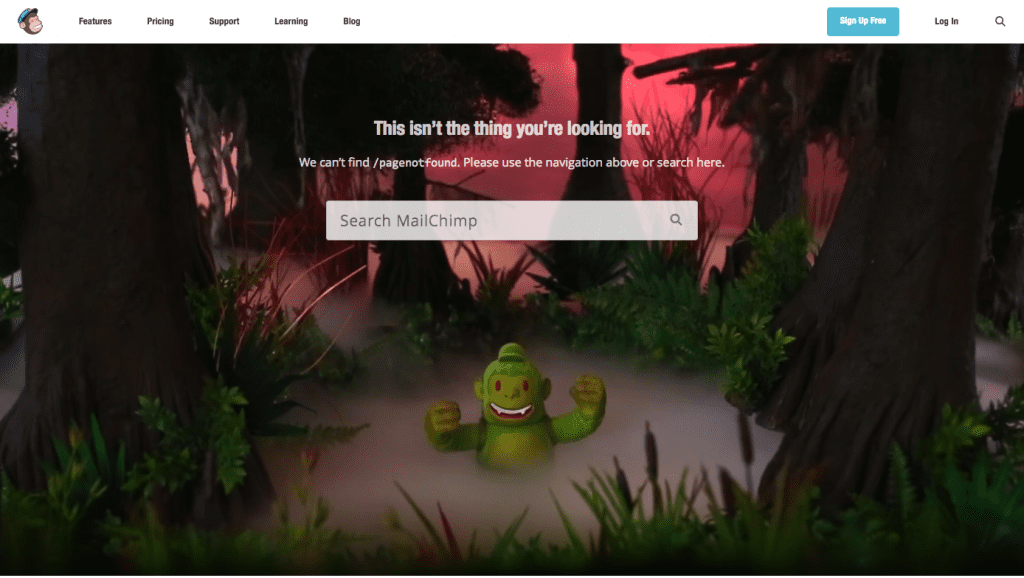 While most provide links or a search box on the page, NPR invites visitors to explore other stories of people, places and things that are lost.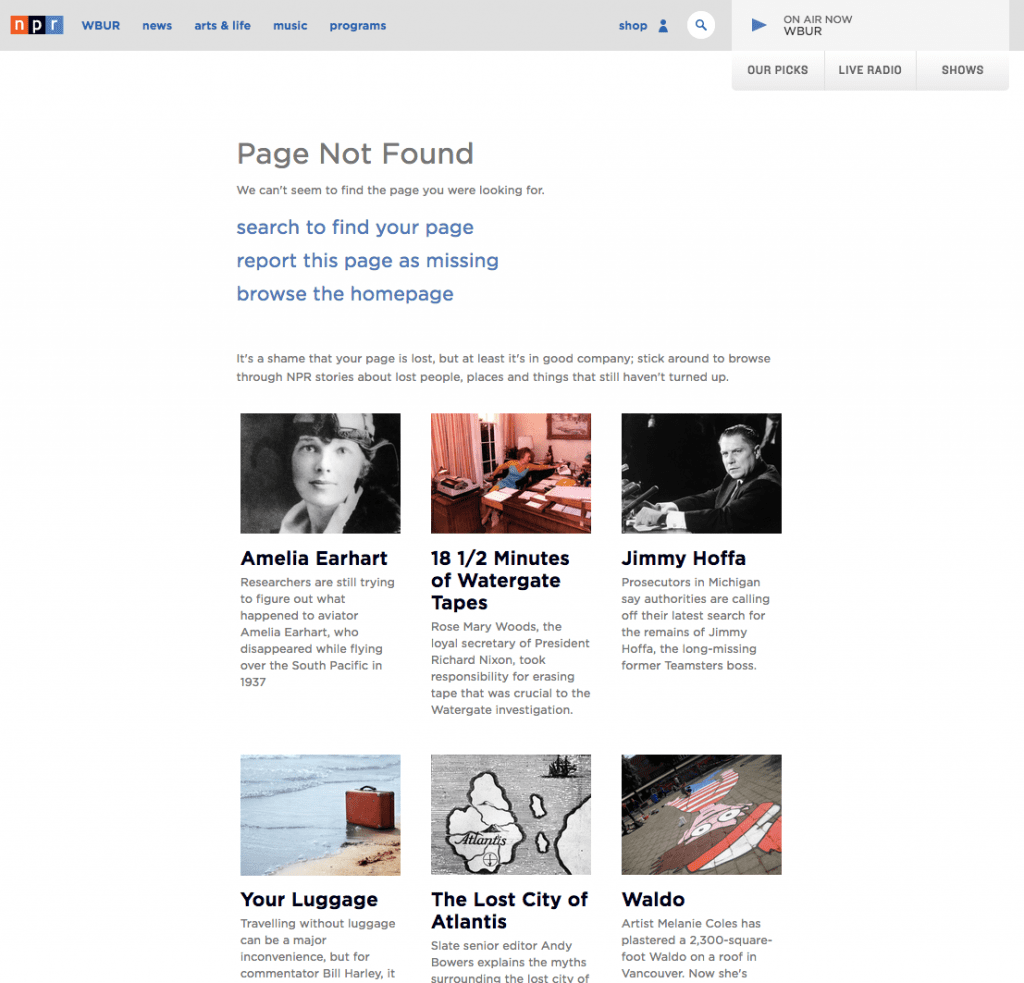 Automated email messages and 404 pages are just the beginning of the day-to-day communications generated by most financial institutions and businesses – so next time you are looking at your ATM receipts, statements, email signature, business cards and other customer communications, consider how to do more to optimize the opportunity.
Here are a few more ideas to get the wheels turning:

Save
Save
Save
Save
Save
Save
Save
Save