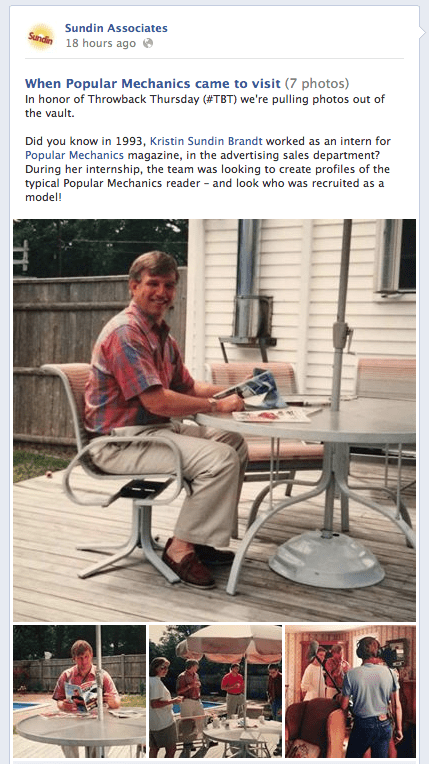 As content strategies go, it's natural to focus on what's happening now or in the future – but a recent internet meme, Throwback Thursday, had me thinking about the opportunities available for those who are willing to take a look back.
You may have noticed this growing trend in your own Facebook or Twitter feeds, with people sharing photos from their distant (or not-so-distant past), which often leads to connections and conversations.
Beyond these personal throwbacks, there are opportunities for organizations to create similar opportunities by sharing some of their own history on Thursdays.
For example, for our first Thursday Throwback, we shared photos from 1993 when, as an intern with Popular Mechanics, I managed to rope Roger Sundin in as a model for the advertising department's reader profile presentation. (I wish I could remember how the "powers that be" decided bringing a crew from New York City to Natick was a good idea. And, can we talk about what I'm wearing???)
Sharing the photos on Facebook, Twitter, LinkedIn, we received responses from clients and colleagues, as well as Popular Mechanics: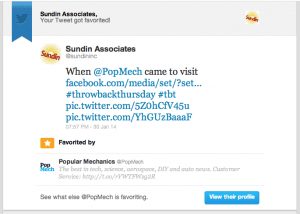 On future Thursdays we will be sharing more photos from our history; employee and agency stories from the past, and even some of our favorite projects from days gone by. Our goals for each story:
• Create conversation
• Enhance connections
• Show our personalities & culture
• Reinforce our position as an experienced financial marketing agency
• Have fun
What story could you share by looking back?