In honor of Throwback Thursday, I have been looking through the "Wayback Machine" archives at the Sundin Associates website.
First launched in 1997, our site has always been part marketing tool, part experimental sandbox, which can be seen in many of the old designs:
Generation 1: Our first site
Featuring a photo of the Charles River, which flowed next to our office, our first site was very small,  which no more than 4 pages. At the bottom of the home page were a list of affiliate links to sites like Amazon (a "marketplace" idea we were playing with on behalf of a client).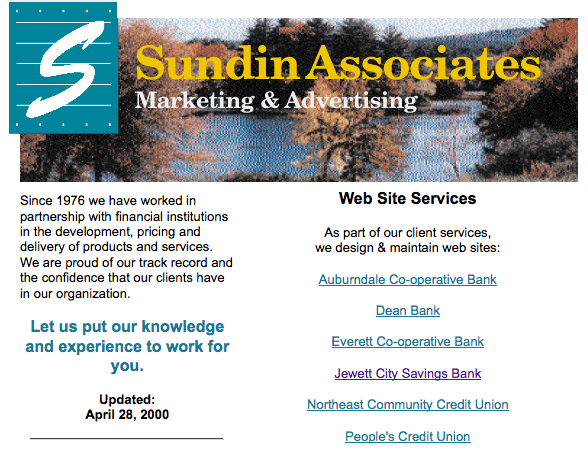 Generation 2: 2000
With our first redesign we expanded the site to include more content, as well as more items of interest on the home page. This is the first appearance of "SundinNews."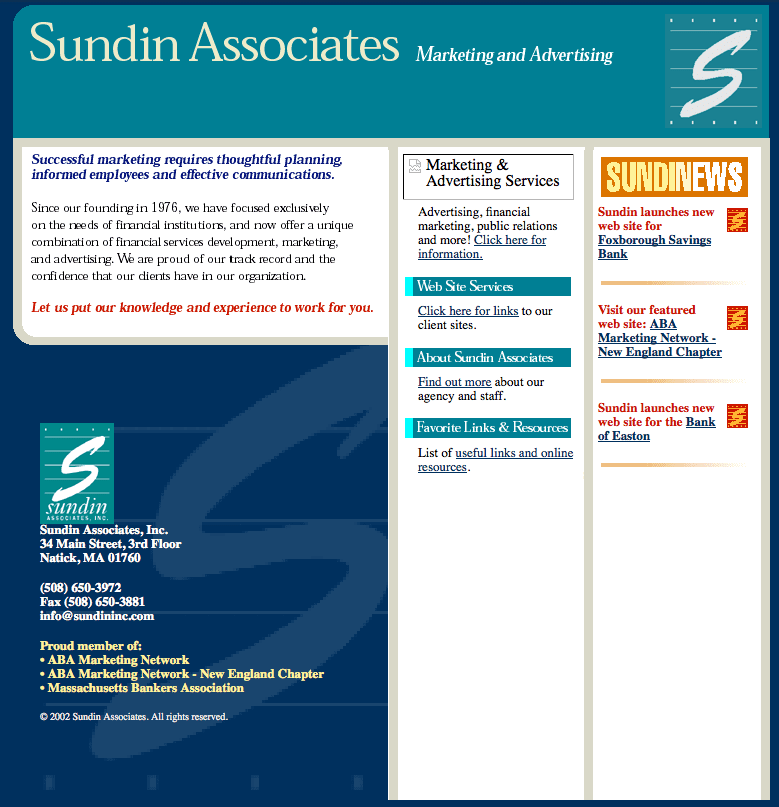 Generation 3: 2006
With our attention focused on client work, our site was overdue for a redesign when we marked our 30th anniversary in 2006. In addition to a new site, we introduced a new logo and a tag line (that sounded good, but was ultimately dropped).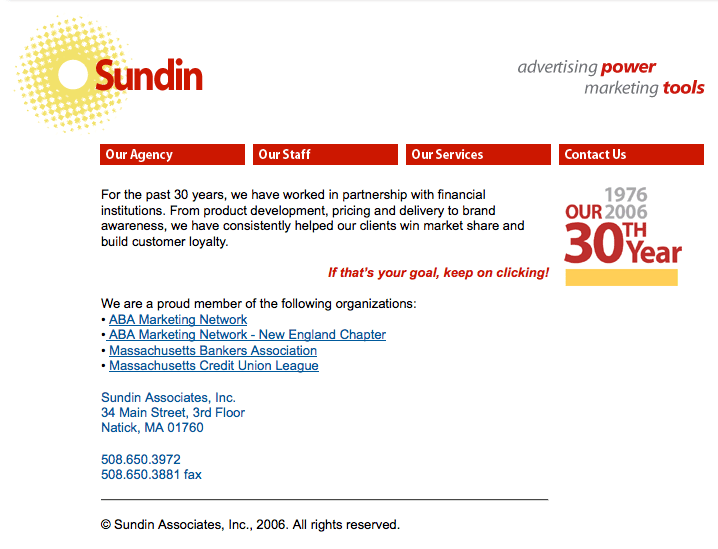 In this design we started to address one of our biggest website challenges which is how to present samples of our work: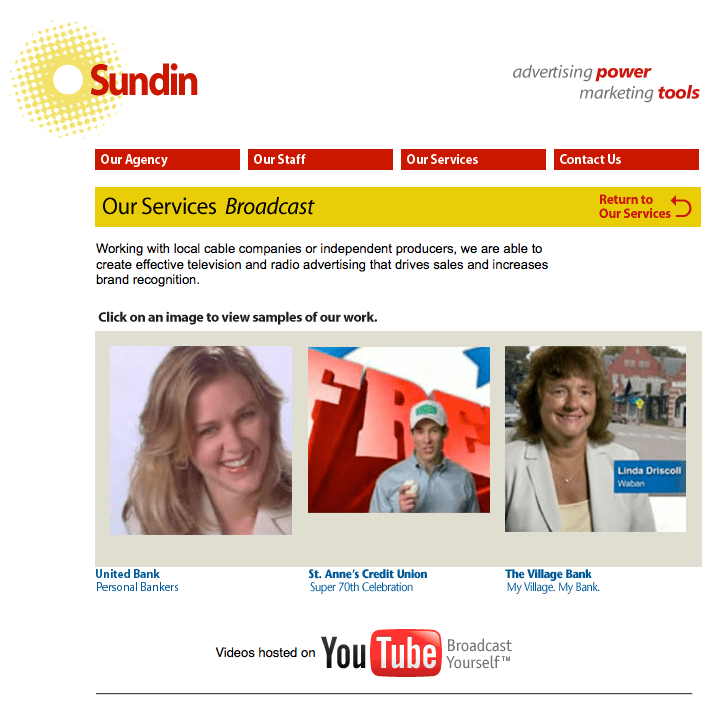 Generation 4: 2011
With the increased availability and reliability of free or low-cost content management systems, we converted our site in 2011 to WordPress, a platform I had been using personally for several years. This gave us more flexibility to add content and make changes "on the fly."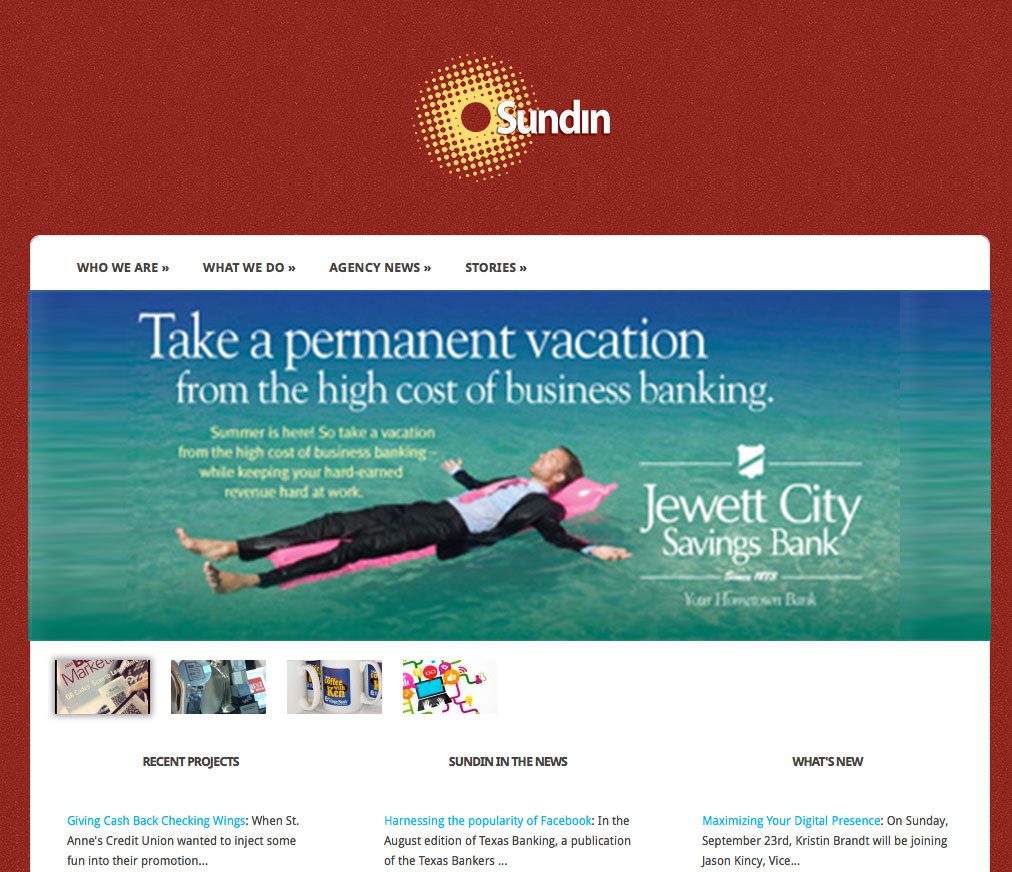 Generation 5: 2013 – today
In 2013 we reorganized and redesigned the site with a focus on highlighting not only our team and our work, but an ongoing series of opinion posts (like this one). Using a premium WordPress theme allowed us to focus on the content, organization and user experience, including the introduction of a new responsive element making it more mobile friendly.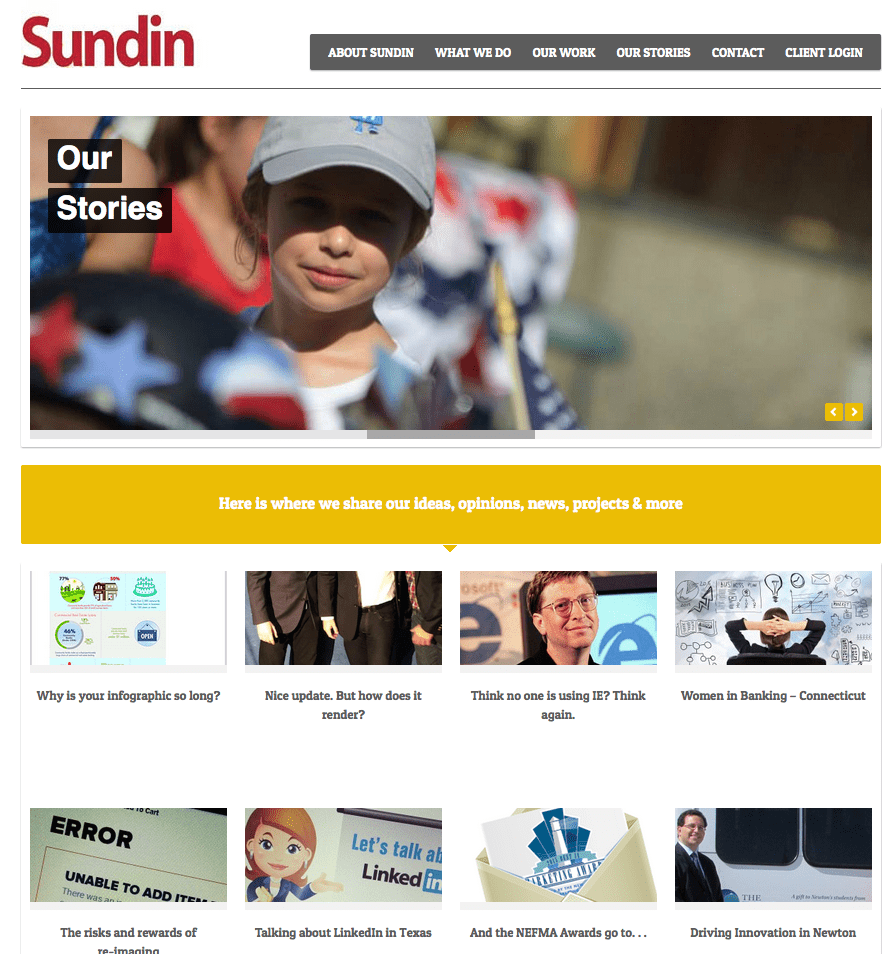 For now I'm still happy with the design, but I'm sure at some point in the not-too-distant future I'll be ready to rearrange the furniture and figure out what's next for SundinInc.com.