Recently, as part of the Indiana Bankers Association's Mega Conference, Kristin was invited to participate in an Ignite session. For those unfamiliar, Ignite sessions are designed to deliver content to attendees in a format that is fast, fun and informative. Speakers get 20 slides, which automatically advance every 15 seconds, giving presenters 5 minutes to tell their story.
Visit her personal blog to read more about Kristin's experience giving her first Ignite session – "Lessons I learned on my bicycle" – and to watch the video.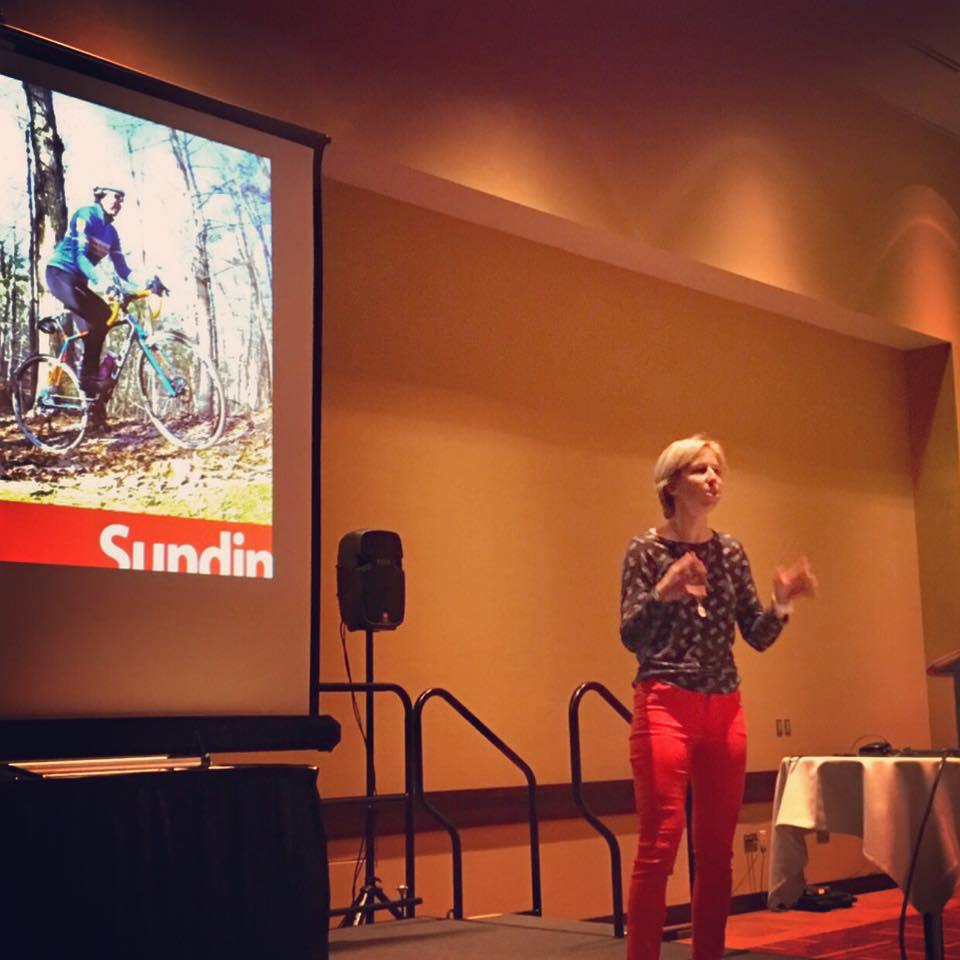 Find out how you can have a member of the Sundin Associates team speak at your next event.