A funny thing has happened to images – suddenly it's, as Huey Lewis would say, "hip to be square."
Look around and you will see what I mean. Tiny favicons at the top of your favorite web browser; icons displayed on websites; profile pictures on Facebook, LinkedIn, Twitter & Pinterest; apps, bookmarks, even photographs taken with Instagram – squares are everywhere!
Which means we regularly find ourselves trying to fit some distinctly non-square images into square boxes.
Logos which use a "glyph" as with Community Bank of Tri-County, are generally in good shape because the glyph fits comfortably into the square, as in the example below from their Twitter profile.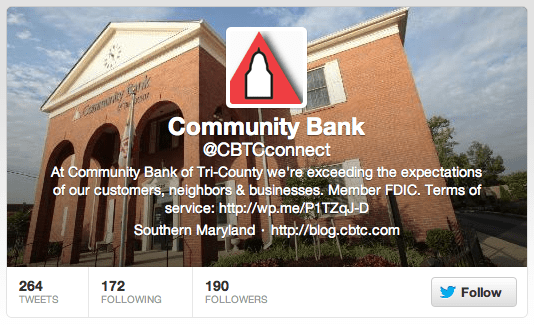 For companies with logos like Cape Cod Five Cents Savings Bank, we can float the logo into the square, and in the case of their Facebook Page, incorporate the cover photography making for an almost seamless image.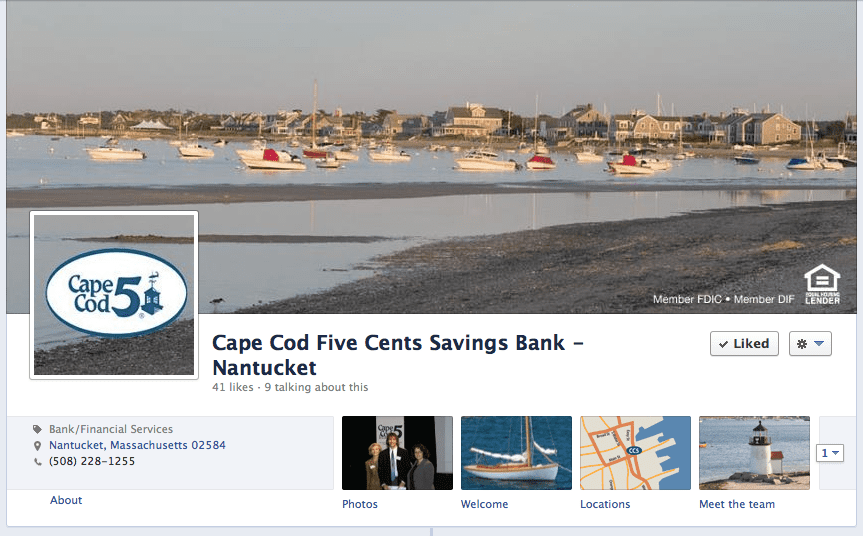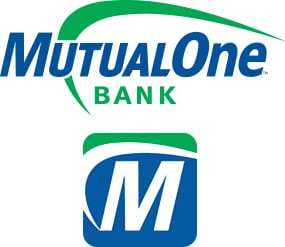 Another option is to create a unique icon that could be used at times when a logo just wouldn't fit, as we did with the launch of MutualOne Bank.
In the past when designing a new corporate identity for a client, we knew we had to focus on more than just what the logo looked like in its preferred format. We had to know how it appeared in color and black and white, horizontal and vertical, as well as in print and online. Today, we also have to determine what it will look like as a square.
The new glyph developed appears on their website both as a favicon and footer icon. It can also be found on their Facebook Page, as part of their mobile apps, and even on photographs displayed in the lobby.
And soon it will be coming to movie screens near the Bank.
While we are all about thinking outside the box, in a square world, the real challenge is how to be creative, and true to your identity, inside the box.