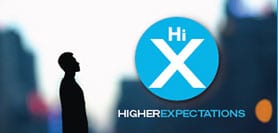 Content marketing can be an effective way to connect with customers and prospects – but not all strategies are alike.
At this year's ABA Marketing and Retail Banking Conference, Kristin Brandt will be moderating a panel of community bankers who will share their advice and experience developing a content marketing strategy, addressing senior management concerns, selecting the appropriate channels, and keeping up with the content.
Attendees will leave with real world examples of successes and failures, as well as key takeaways they can bring back to their organizations.
Panelists:
Amy Delaney
Vice President, Marketing Director
Pacific Continental Bank
Oregon
Diane Hicks, CFMP
Assistant Vice President, Marketing Manager
Community Bank of the Chesapeake
Maryland
Joann Marsili, CFMP
Vice President, & Marketing and Sales Director
Fidelity Deposit and Discount Bank
Pennsylvania
Kevin Wilderman
Vice President of Marketing
North Shore Bank
Wisconsin
We look forward to connecting with clients, colleagues and friends at this year's conference!