With Pinterest growing at an astounding, albeit slightly slowing rate, it's critical for marketers to take a look at the social channel to determine if, and how, they can leverage the new opportunity to reach the site's nearly 18.7 million users.
For those unfamiliar, Pinterest is a free service which allows users to organize and share items they find on the internet by creating a "Pin." Pins can then be organized by subject into "Pinboards" which can then be viewed and shared by other Pinterest users. Click here to find out more.
It can be easy to write off Pinterest as a service for "crafters and foodies," but the reality is Pinterest users are sharing EVERYTHING. In addition to recipes and craft ideas, you can also find book club recommendations, local info, social media statistics, and financial advice.
According to an article in AdAge, Pinterest has become a huge source of web site referrals, driving more traffic to RealSimple.com than social media powerhouse, Facebook.
So how can your organization take advantage of the power of Pinterest?
I'm not going to tell you that your business HAS to be on Pinterest, and in fact I would recommend caution before you open an account and start setting up boards because, as with any new tool, you have to create a strategy for what and how you will managing the channel.
But there is one thing you can do right now to ensure that your content is "Pin-able."
When creating a Pin, Pinterest looks for large images which will illustrate what the Pin is about. Let's take the about page of our web site as an example: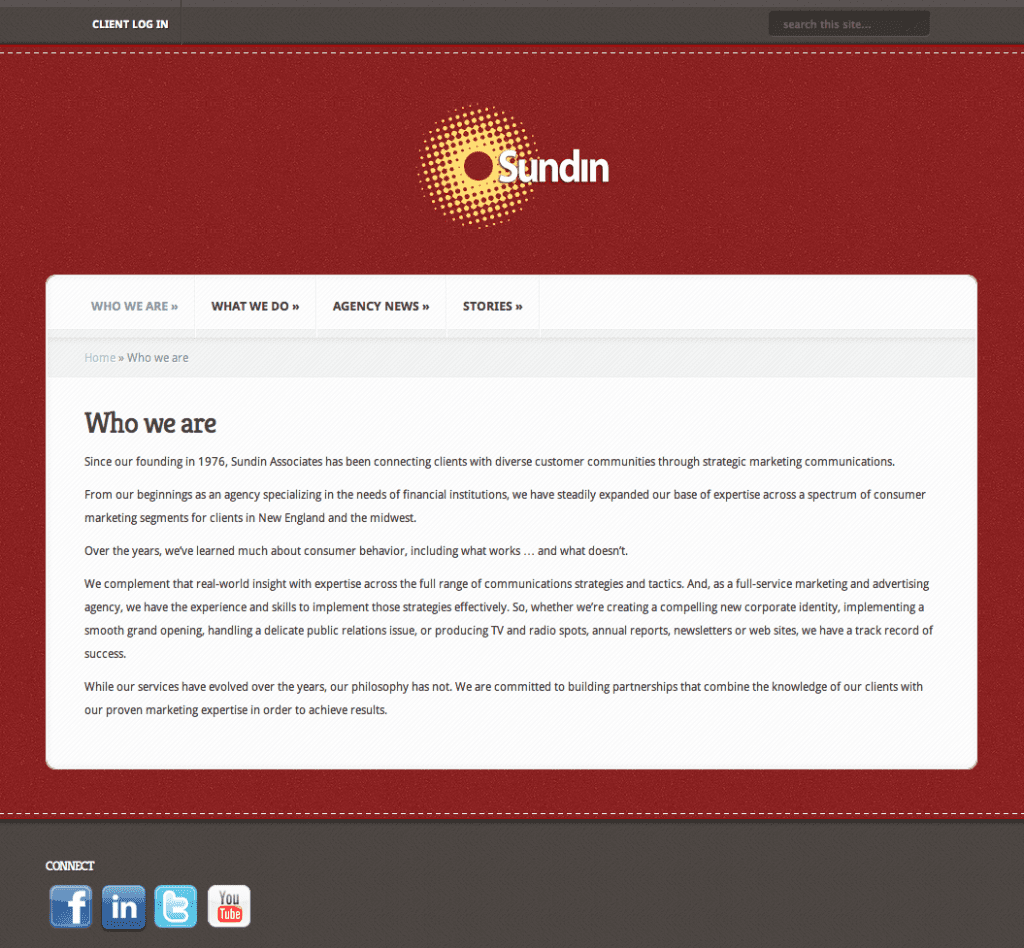 Using the "Pin It" button installed on my browser toolbar, I'm presented with one image choice for my new Pin: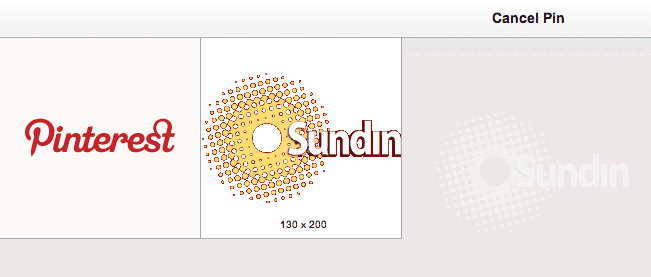 Our logo looks a little funky (because of the transparency required for the site design), and there is nothing unique about the image that will illustrate the content adequately for my Pin. So, I edited the page, adding our team illustration.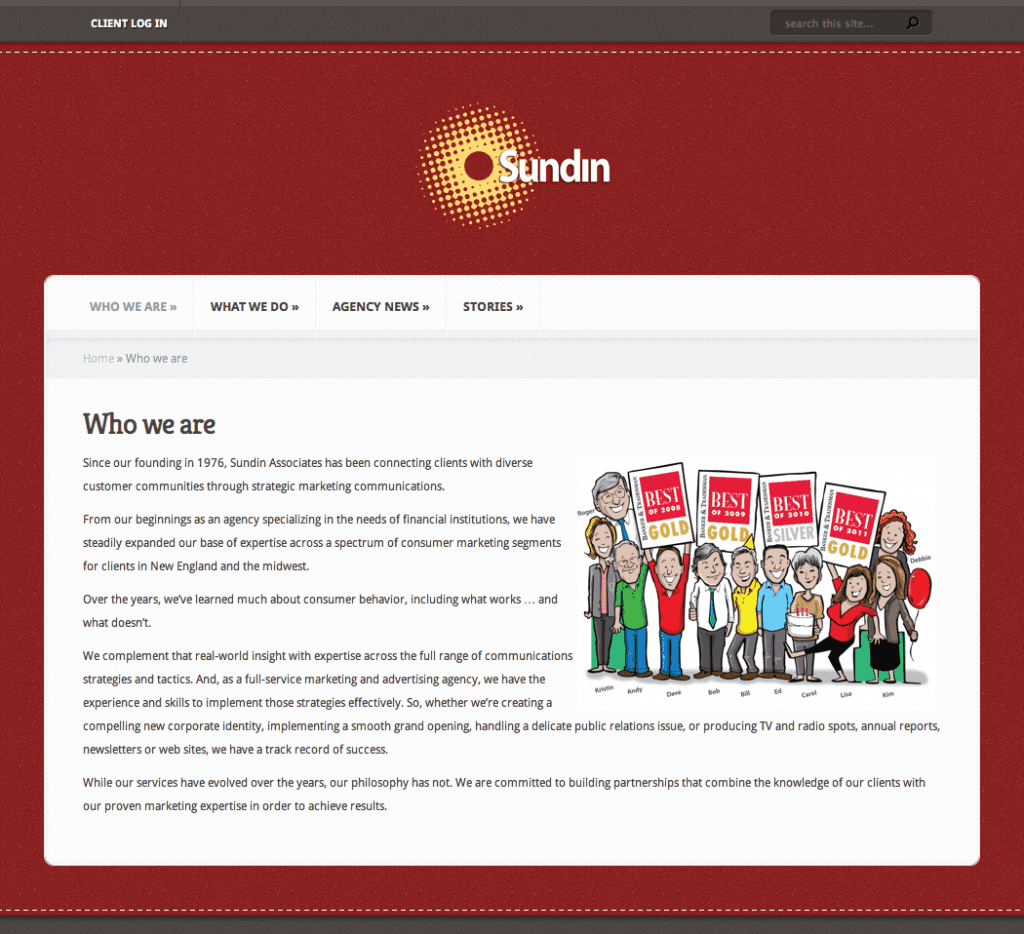 Now, when Pinning the page, I'm presented with one more image option.

Giving me the resulting Pin, complete with our adorable team illustration.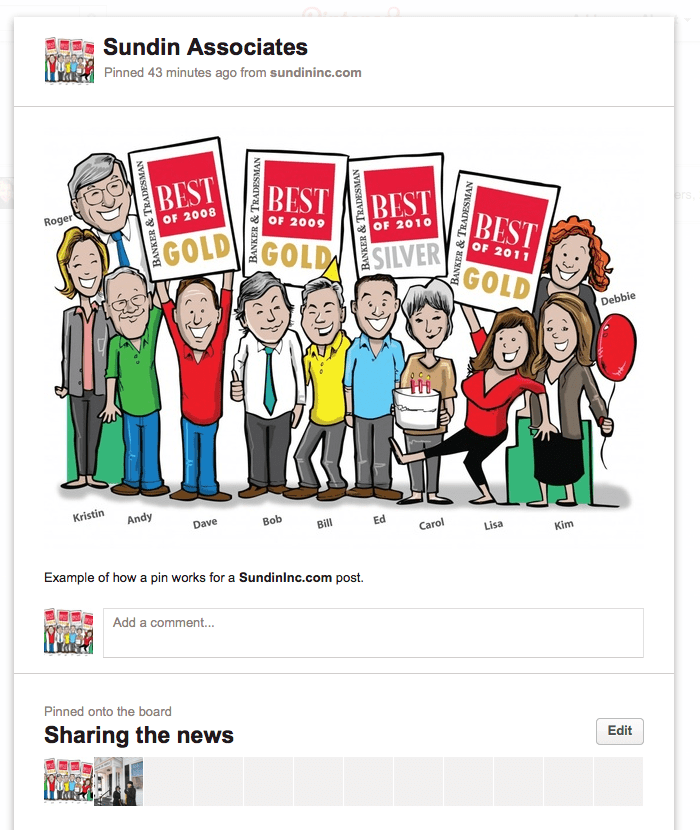 So how do you know if your content is Pin-able? First, know that sites that are designed with Flash, are protected from Pinning, or do not have images measuring at least 80×80 pixels cannot be Pinned. To test your content, just visit the page you want to test, then use the "Pin It" button to see the results.

After ensuring your content is Pin-able, you can encourage visitors to your site or blog to Pin your content by installing the Pin it button. You don't have to have a Pinterest account to use the button, just a desire to invite people to share your content.
Have you looked to see if your content is Pin-able?