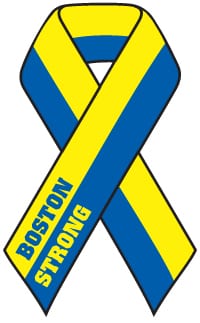 I think we can all agree it has been a terrible week. There are no words for the heartbreak and pain many of us are feeling in the wake of the Boston Marathon bombings and ensuing manhunt.
But even as our community comes together, there is a risk that companies can appear tone-deaf or worse if they don't think carefully about what, or to whom, they were communicating.
Take for example a tweet sent out by a college friend this morning: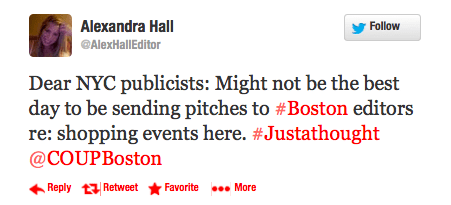 She is completely correct.
And I can't help but wonder if Melissa & Doug would appreciate being included in my Facebook feed in the context of the other posts: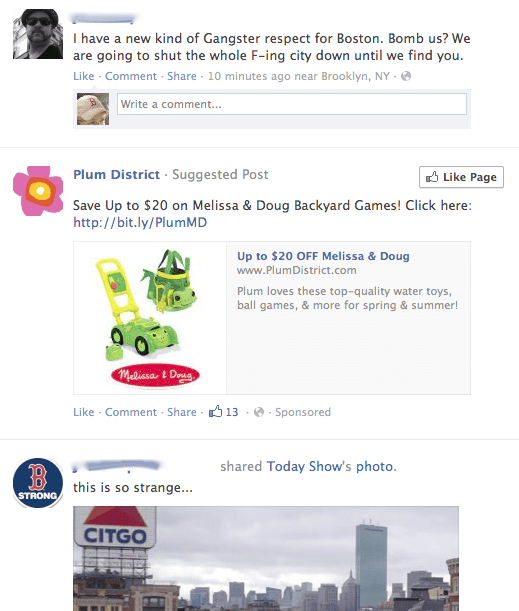 So what to do? When in doubt, go dark.
This morning, as I sat glued to the television coverage, I logged in to Sprout Social to reschedule or cancel Facebook posts planned for today. We also paused ongoing Facebook advertising, specifically any promoted posts that would hit users' walls, as in the case of the Plum District example above.
Publicists should also review what they are sending out today, both for the content they are sending and to whom they are sending it.
Today our thoughts should have been with the victims, families and first responders. Companies would be wise to avoid distracting from that.