Recently, ABA Bank Marketing shared segments of a conversation on the ABA Marketing Network's groupsite related to who should control social media at a bank. In the article, I'm quoted as saying:
Kristin Brandt, CFMP and President of Sundin Associates in Natick, Massachusetts, suggests launching an Instagram account, and rotating "ownership" of the account through different departments of the bank, allowing an employee within that department show a day in the life of lending, retail, branches, etc.
Inspired by the online exchange, I've been thinking about how a bank or credit union can share an Instagram account, and what stories can be told by employees through a takeover.
Logistics
Unlike Facebook, Instagram does not give you the ability to add users to manage the account, meaning one user ID and one password. The trickiest part of sharing an account will be password management – simply put, will you change the password each time you pass the baton to a new user? (The answer, I believe, should be yes.)
To monitor both what is being posted and feedback to posts, we would also suggest the Marketing or Social Media manager remain logged into the account, as well as receive notices of any comments, likes, or other activity.
Find Your Storytellers
When establishing an Instagram takeover, the key is to find the storytellers within your team. That does not necessarily mean those in Marketing (although they should be considered), but instead people within each department that can tell your institution's story.
Whether taking over an account for a day, a week or just a weekend, employees taking over should be given a list of do's and don'ts which may include regulatory reminders (remember privacy rules, triggering terms, etc), as well as a write-up of what the organization is looking to accomplish through the takeovers, best practices and examples.
And take a deep breath, because the biggest challenge of this will be giving up control and. . .
Let Them Tell Their Stories
Through employee takeovers of their Instagram account @danske_bank_careers, Danske Bank in Copenhagen allows customers and, I assume, prospective employees, learn more about the Bank's culture. Customer service representatives, business analysts, trainees, business bankers and others all share snippets of their days both at, and away from, the Bank.




Notice there doesn't seem to be a formula for what is posted – the photos shared are as unique as the employees and their stories. And yes, they use a lot of hashtags and emoticons.
Another strategy for sharing your Instagram account is to turn it over for a takeover on the weekends. For example, this past February, Deschutes Brewery in Oregon invited employees to share photos each weekend of what inspires them during the transition from winter to spring. Through this strategy they can continue to utilize the channel during the week for product-based posts, while allowing employees to share inspirational stories during the weekend.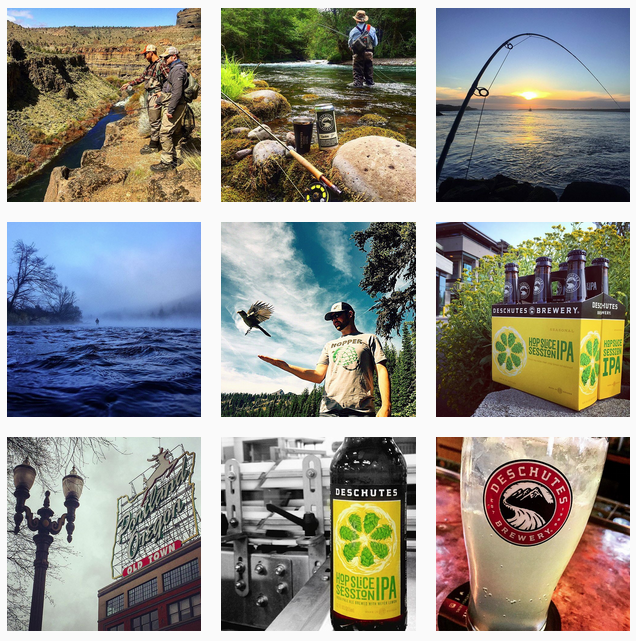 There is no question in my mind that financial institutions that are willing will be able to find stories and storytellers to takeover their Instagram accounts. For those who hand over the keys to their accounts, make sure to measure your results, both engagement and audience growth. And don't forget to share the love, or more specifically, the likes and comments with the employees taking over your account.