According to BrightLocal, 85% of consumers read reviews for local businesses, with 91% of those aged 18-34 saying they trust online reviews as much as personal recommendations.
Given the growing importance of reviews, how do we encourage customers to leave reviews and recommendations? It turns out that, according to the same survey, 68% of customers asked to provide feedback were willing to do so.
Which means – all you need to do is ask. (Sounds simple, right?)
Start with this – Where do you want reviews? When hosting Manic Mommies, we used to sign off each episode with "If you like our show, please help spread the word and tell three friends, or leave a review for us on iTunes." While there were (and are) many podcast aggregators, iTunes was the primary source for podcast discovery and the one that we were prepared to manage.
You may decide you want to encourage reviews on multiple channels, for example:
Like us? Please leave a review on Facebook, Google or Yelp.
You can ask for reviews of specific products, services or channels:
Like our mobile banking app? Please leave a review on the App Store or Google Play.
Next, consider how you will ask for reviews. Start with channels where the request can be added easily, such as:
In your offices – Signs, video screens, receipts, and counter cards
In your email – Email footer, email newsletters
In-person – Add to new customer packages, closing documents and thank you cards
Online – Add a link to your website, banner ads in Online Banking, share on social media
Now you have the reviews coming in – what should you do with them? Use them to encourage more reviews and to highlight your strengths!
Google has provided a free toolbox for businesses to easily create printable signs, and other materials featuring business reviews and ratings received through their Google My Business page (or pages).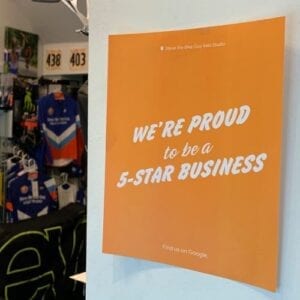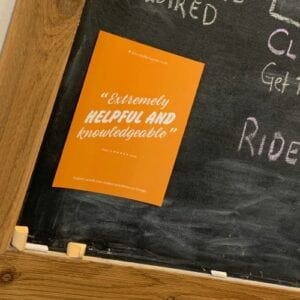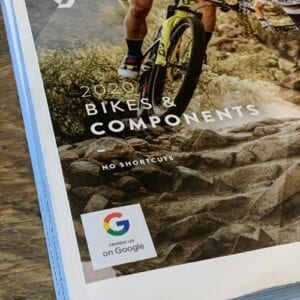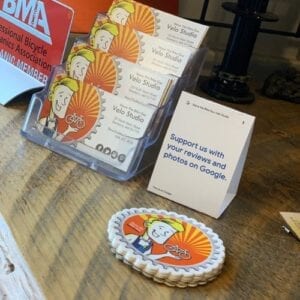 The toolbox also allows users to create graphics for use online and through social media:
Also, consider featuring reviews received through social media, or other methods such as a sales & service tool, on your website, or other channels (video merchandising).
Keep in mind, while the goal here is to increase positive reviews, there is no guarantee that every review & rating will be a good one. Make sure you and your team are prepared to respond to both compliments and complaints by ensuring you know who receives notifications and you have a strategy for how to handle negative reviews.
Then go out and ask!