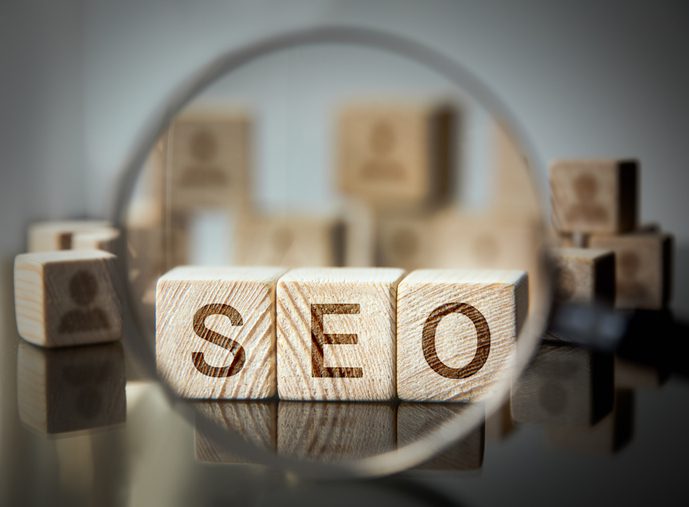 I received an unsolicited email recently that caught my attention due to the unusual nature of the subject line: "Regarding your article on antiperspirant."
While I never write about topics such as antiperspirant here on the Sundin Marketing blog, I have been known to address the issue, mostly related to menopause, on my podcast. But this wasn't a case of reaching me at the "wrong" address, instead, the email was a misdirected attempt at building backlinks as part of an SEO strategy.
According to Hubspot, "backlinks, also called inbound links and incoming links, are a form of off-page SEO where you earn links from other websites that direct readers to your own site." The goal is to build "authority" because "backlinks tell search engines that your website is an authority on a certain subject — the more backlinks you earn from high-quality, high-authority sites, the better your website will rank in search engine results pages (SERPs)."
There are many ways to build backlinks – for banks and credit unions that may include:
Asking nonprofit partners to include links when publicizing sponsorships and donations
Contributing content to local websites
Providing quotes and information to local reporters
Featuring profiles of local business owners which they may be inclined to share
Requesting vendors and partners link to your site in profiles and press releases
But of all the strategies I've seen related to building backlinks, directly contacting an individual within whom you have no prior relationship about changing a link in their content has always struck me as to the most brazen. Past requests I've received to my personal blog and podcast have not only suggested changing links, but some have even offered to pay us for the addition of links to our articles, which should tell you how important building backlinks is to building SEO.
A true backlink-building strategy is also a relationship-building strategy – and a good way to start on the right foot is to actually read the article for which you are suggesting a change. Which brings me back to the email regarding the article on antiperspirants.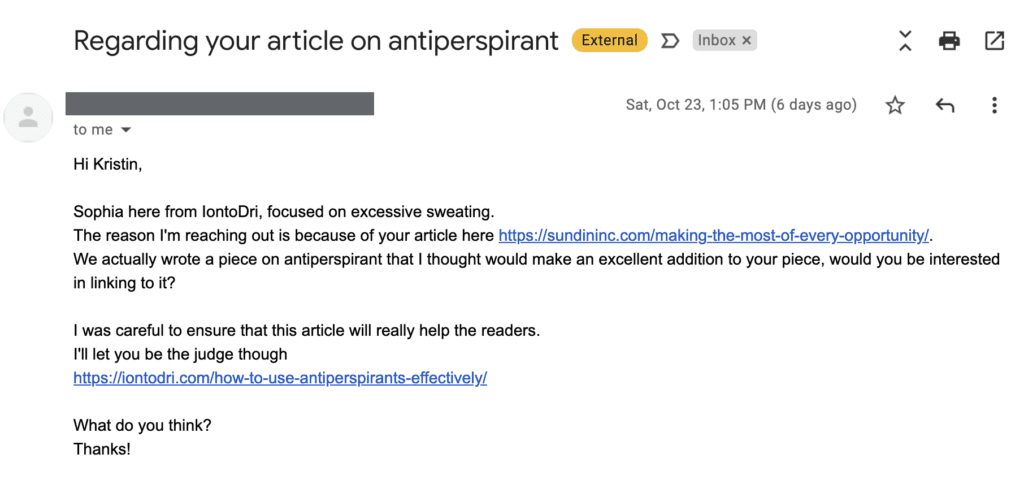 The article that is being referenced in this email – Making the most of every opportunity – does mention antiperspirants, but certainly not in any way that has to do with effectiveness. And while the author mentions in her message that she was careful to ensure that the article would be helpful to our readers, it's clear that she did not, which is likely because the email was sent using a tool such as Pitchbox's SEO Email Client.
As noted, building authority through backlinks is an important piece of a robust SEO strategy – but first, build relationships, then build links.