If you are reading this on a computer screen, it may be hard to tell, but our site utilizes a WordPress template that allows the content and design to be automatically resized depending on the size of the screen used to view it.
So for example, this is how our site looks on desktops, laptops, and tablets. . .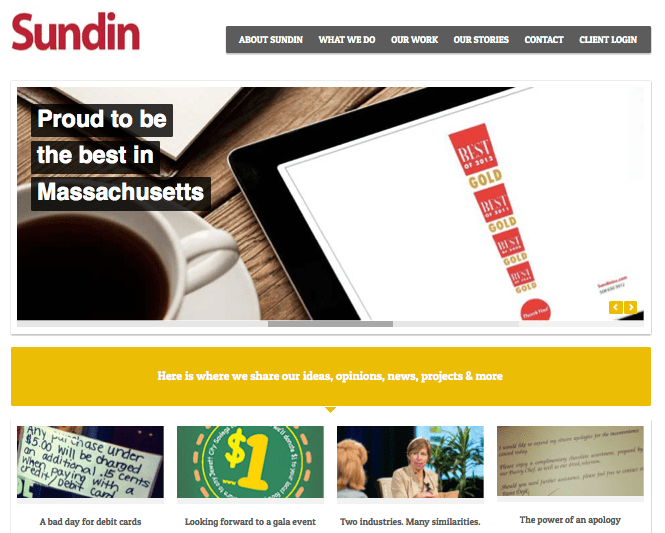 . . . and this is how looks like this on an Apple iPhone.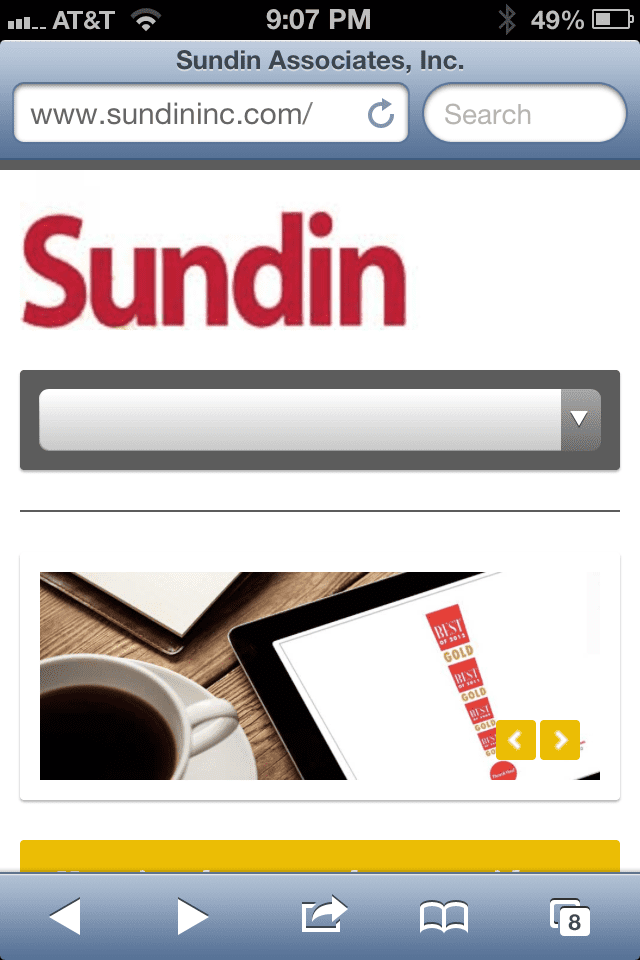 Sites with this level of flexibility use "responsive design," a new standard which has several benefits – the biggest of course, is the growing number of people who surf the web almost exclusively on mobile devices are able to easily consume your site's content.
How important is it your site be mobile friendly? Reviewing traffic in August to a sampling of sites we manage, we noted significant increases in visits on mobile devices (+49% to +134%), and tablets (+49% to +207%) over the year before. While desktop traffic during the period continued to increase, it was by much smaller increments (+.72% to +30%) and, in the case of one client,a decrease of desktop traffic of over 7%.
While it may not be feasible for you to incorporate responsive design into your website right now, you can make your site more functional by introducing a mobile-formatted micro-site.
When setting up a mobile micro-site, we work with the host provider to set up a mobile "sniffer" which detects how visitors enter the site and, when appropriate, redirects traffic to the micro-site where they can access information such as hours and locations, important numbers, special offers, and privacy alerts.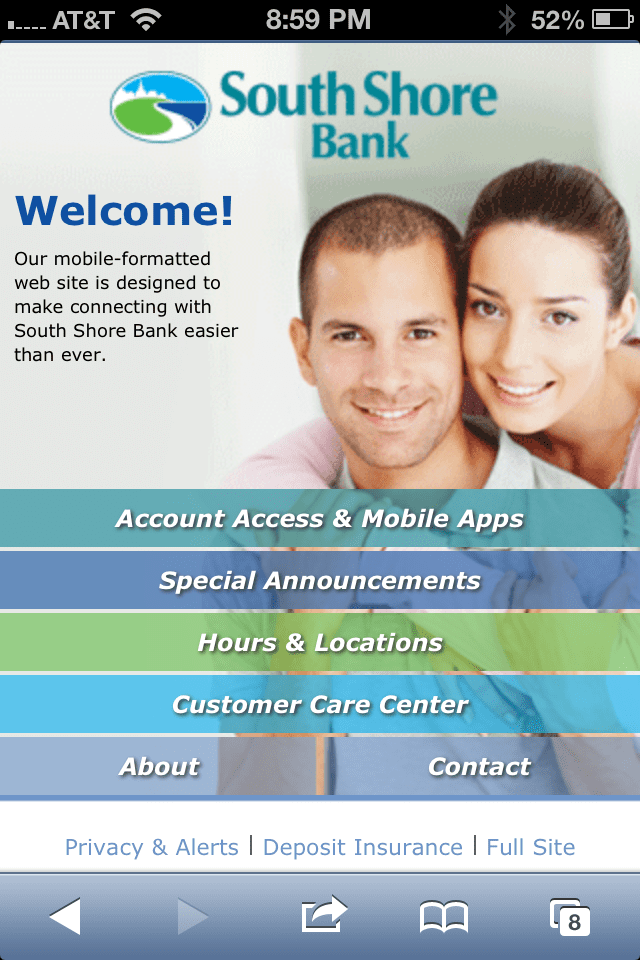 A mobile micro-site can also provide customers easy access to Mobile Banking, and if available, Mobile Banking apps.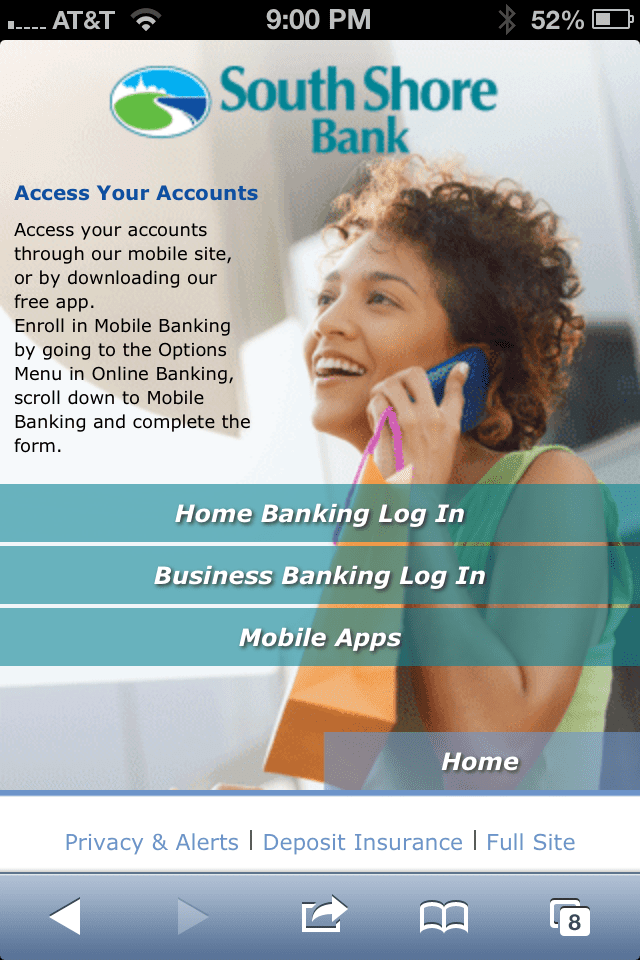 Mobile micro-sites don't have to be complicated, and can also incorporate additional conveniences, as in the case of St. Anne's Credit Union's site which includes embedded code linking to Apple's App Store.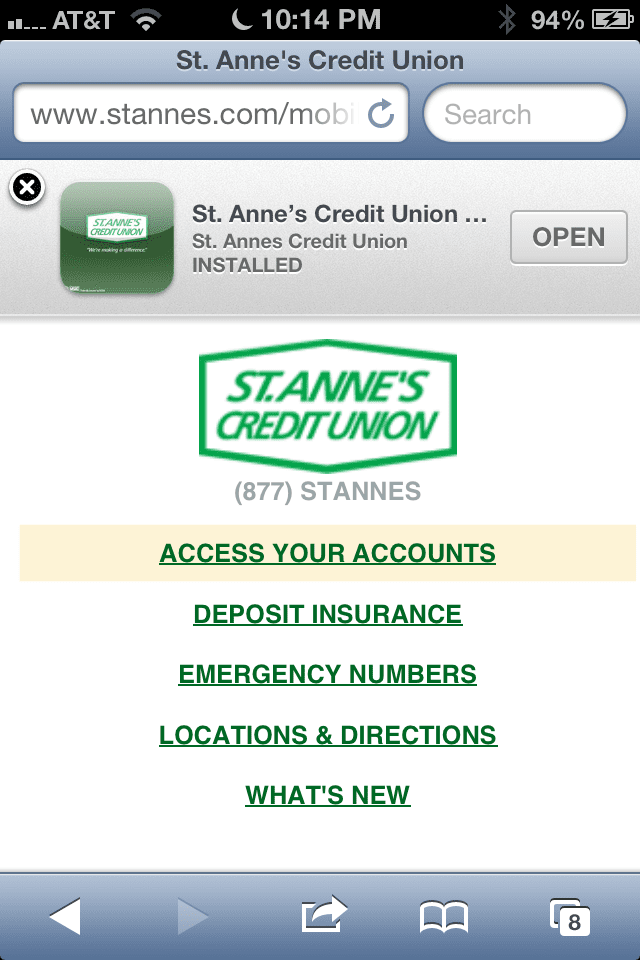 Whether simple or complicated, a mobile micro-site is an effective way to serve your growing mobile audience.