I often find myself in the position of having to "describe" hashtags – usually to an audience that still remembers when we called this symbol (#) the pound sign, and it had nothing to do with trending topics (which is another rabbit hole I often find myself falling down during family gatherings).
So what is a hashtag? Think of it as a device that allows people to find information about, and connect with others who may be interested in, any given topic. For example, say you are interested in the upcoming Wonder Woman movie (who, me?), you might follow #WonderWomanMovie on Instagram to find out more about the movie, get a look behind the scenes, or connect with other Wonder Woman enthusiasts.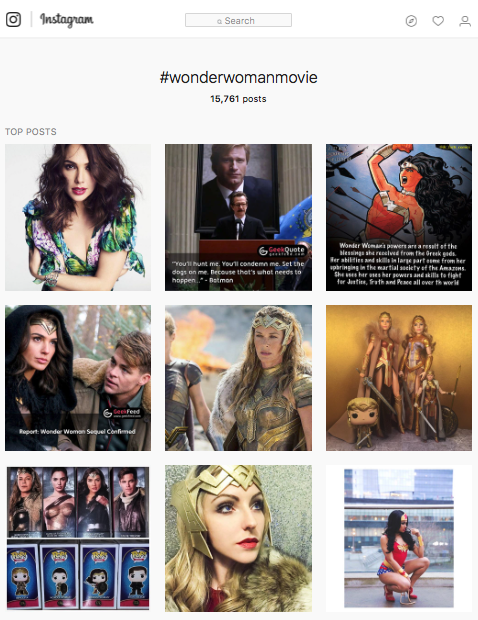 Hashtags are often discussed as an opportunity to increase impressions & visibility for your brand by leveraging trending topics. And there is no end to the weekly trends including #MondayMotivation, #WednesdayWisdom, and #ThursdayThrowback.
But jumping on a trend also carries risks, as you have no control over what the community at large is sharing. For example, in the post below, the Credit Union used the hashtag #JoinIn, which is also used on over 33,000 posts – including a questionable one that was posted two days prior to the Credit Union's update. Can you spot the problem?


Organizations can create hashtags to highlight and organize items within their own content – for example,  we use #DesignedBySundin to allow visitors to pull out design projects from our Instagram feed.


Hashtags can also bring together content created by both an organization and its brand advocates, as demonstrated by the AvidiaSmarties.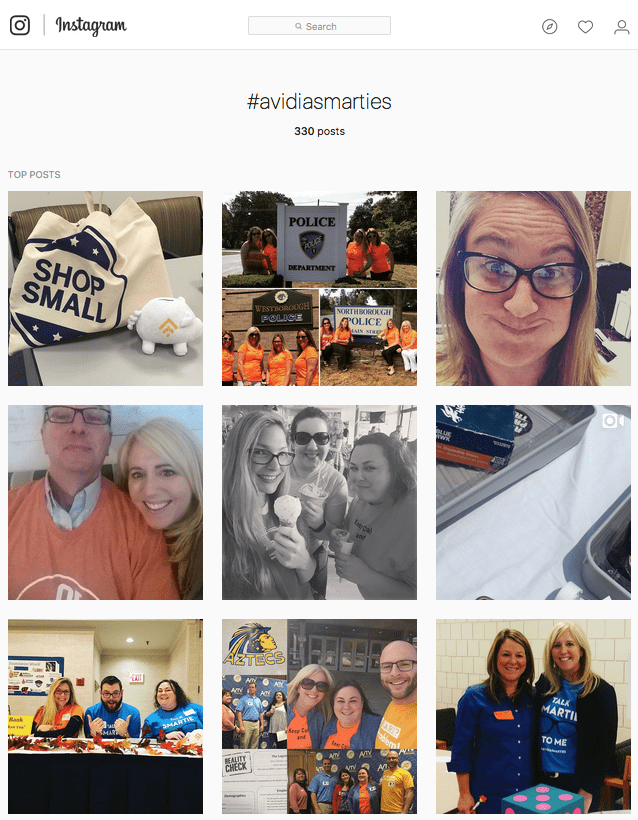 Some businesses even reward people for using created hashtags which both helps drive awareness and engagement, while making tracking easier.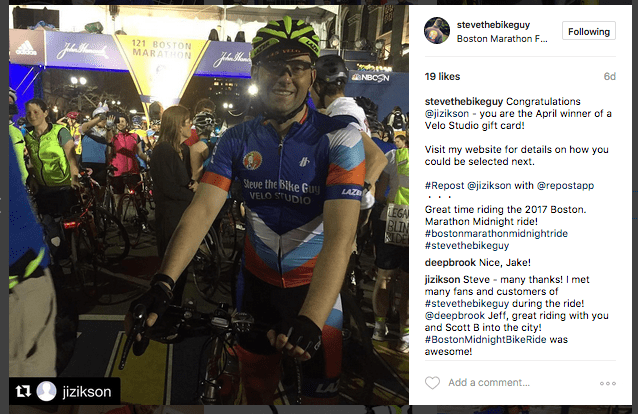 Verve Credit Union has a couple of active hashtags including #ServeWithVerve, which seems to be solely credit union activities, while another, #GetYourVerveOn, appears to be shared with other organizations including a like-named hair salon.
#ServeWithVerve
#GetYourVerveOn
While you can't own a hashtag, nor can you prevent others from using yours, you can use tools such as "HashAtIt.com" to check to see if a term is available before tagging your content. These tools also allow you to check a trending topic to ensure you understand its use, and in what context your content may appear.
How you hashtag is up to you – just remember to do your research, be strategic, be aware of the pitfalls, and don't assume every trending topic is right for your organization.