At a conference many years ago (more than I'd care to admit), I heard a speaker from Coca-Cola describe Google as her home page. Meaning, what showed up when someone typed the beverage maker's name into the search engine was almost more important than what she had on her website.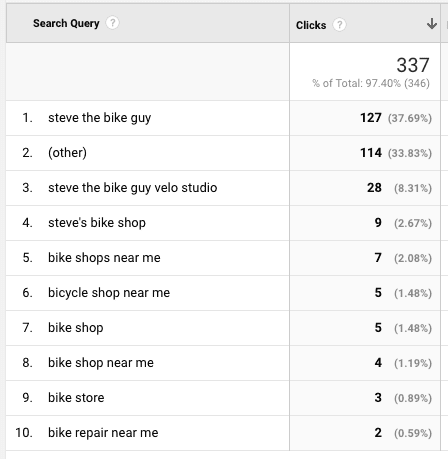 It makes sense – take a look at the top search queries for your website, and I will bet the top results are for your company name. That's because people, generally, don't type in web addresses. Instead, they type in company names, which then triggers the browser's search function.
In the ensuing years, not much has changed – except perhaps that our reliance on Google as our first stop has grown (according to Net Market Share in 2017 Google averaged a net share of 74.54%, a number that increased to over 90% when looking at just mobile devices).
Google is also doing more to provide more information about a business before they leave the search engine through "Google My Business."

This information can appear in a number of ways:
For Steve the Bike Guy, a full Google Business listing is displayed on the right of the search results page, including recommendations, hours and other bicycle shops.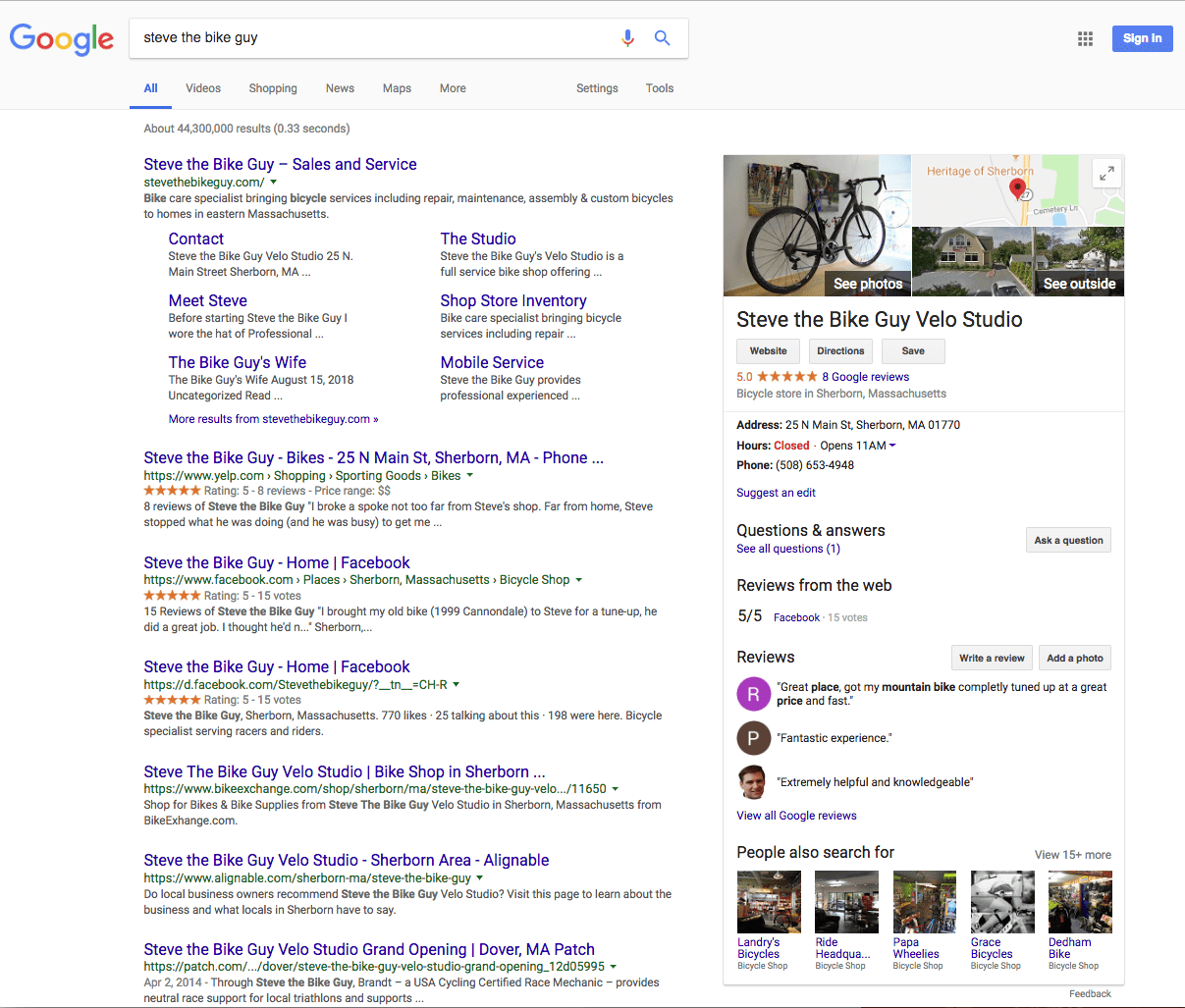 For MutualOne Bank, the search engine displays the Bank's locations, as well as information about each location including hours open and peak traffic days and times.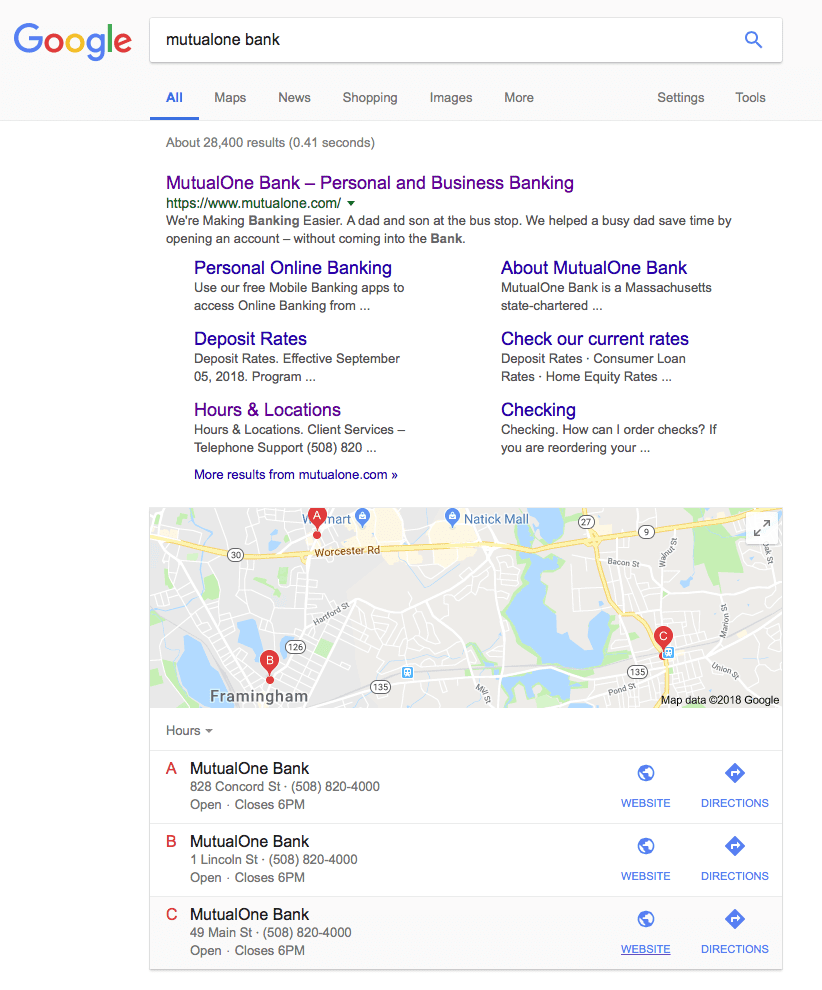 A map of the Bank's locations.

Details from one location.
When left to its own devices, Google will rely on information provided to them by visitors – and visitors are becoming increasingly reliant on the information provided to them by Google My Business. It is not unusual for us to hear about customer complaints when the hours listed on a Google My Business page are not accurate.
The best way to ensure your business is properly listed and represented on Google is to claim each location. At the most basic, claiming your business on Google allows you to ensure information listed is accurate, compliant and meets your organization's brand standards. It also allows you to review suggested changes – preventing inaccuracies which may be introduced by users – receive and respond to reviews, and add promotions and photos to keep the listing "fresh."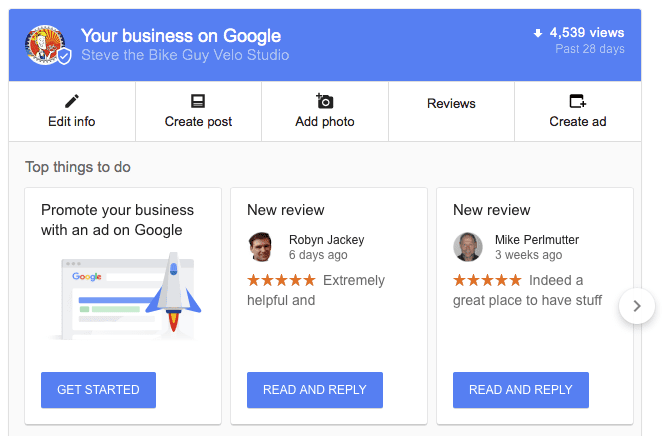 I'll be the first to admit that it doesn't feel like a favor when Google and others "decide" to create business listings without the permission of the business. But as Google continues its dominance, it becomes more important that we pay attention to the content they are creating on our business' behalf and control what we can.