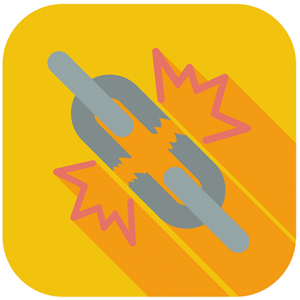 A recent conversation with a client had me thinking about websites and broken links. Having recently reorganized our site – have you checked out our new headshots? – I recognized we may have inadvertently broken a few links. But how to figure out what was broken without going through each page, and clicking on each link?
The answer, like so many things in life, was found on Google.
A quick search revealed a host of free and paid options for scanning your website for broken links. Using the site BrokenLinkCheck.com (points to them for the URL), I scanned our website and, of the 331 web pages processed, the service found 21 broken links.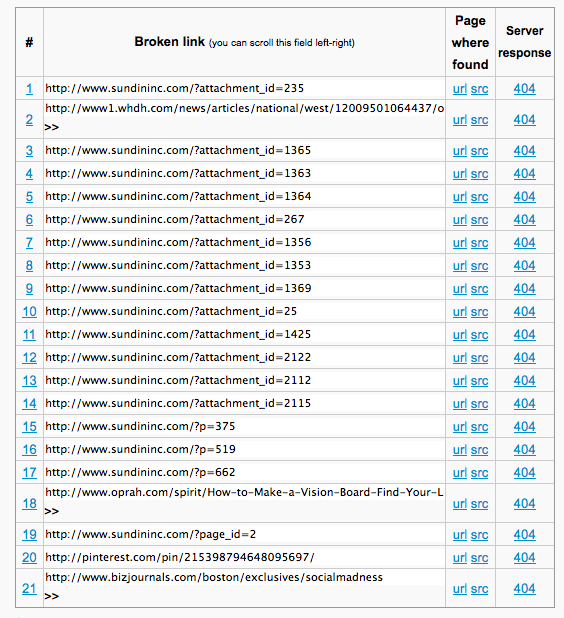 I was surprised we even had 331 pages to process!
Reviewing the results – this service showed both the page as well as the source code – I was able to fix improperly entered links; redirect links within our site, and remove broken links to articles that were no longer in existence (thanks for nothing WHDH). There were a few occasions, as with the link to Oprah's site, where the link actually worked fine.
While there is an ongoing debate on whether dead links can negatively impact your SEO, there is certainly value to cleaning house on a regular basis, if only to avoid frustrating visitors to your website. So after I finish going through our site and fixing the links (scanning took a few minutes, fixing may take a few hours), I'll rescan our site, then try to remember to do it on a semi-regular basis.
Have you checked your site for broken links?