In September 2018, we started advising clients to start "claiming" the listings Google had created for businesses. The recommendation was largely defensive – the listings, which appeared in search results and in Google Maps, were not always accurate, particularly as it related to hours.
While the listings offered businesses the opportunity to share news, promote products, post photos, and solicit reviews, the main focus was defensive – ensuring hours and holiday closings were accurate to avoid customer complaints.
Which brings us to 2020 when Google My Business became a fundamental tool in our pandemic communication plan. With each change, we posted signs at each office, made updates to a client's website, sent out email messages to customers, and shared to social media (largely Facebook). But with 64% of consumers using Google My Business listings to find a business' address or phone number (at least according to a 2019 Brightlocal study), the search giant was able to do something we could not . . . get to customers at the moment they were looking to visit.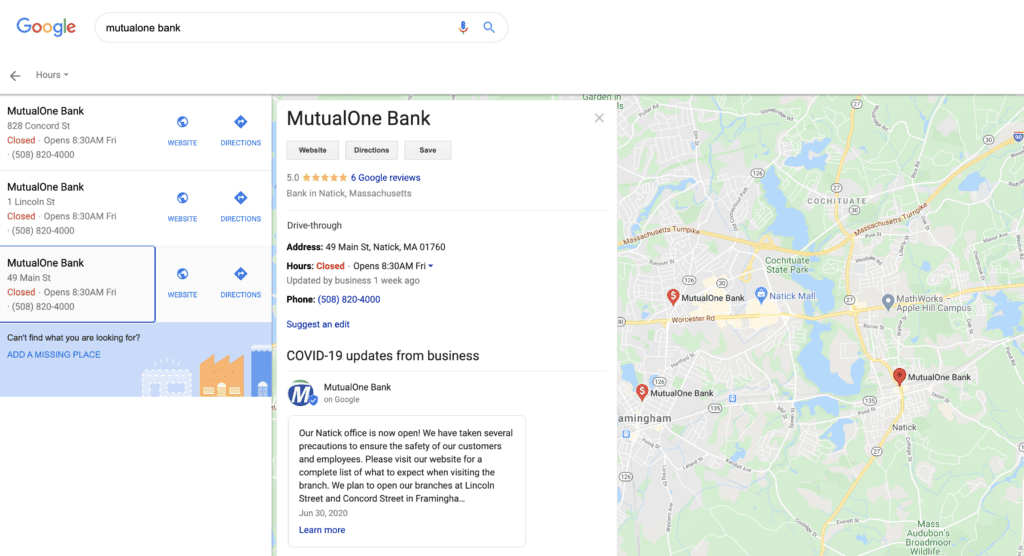 Through the listings, we could make sure would-be visitors knew if and when the office was open, even receiving a notification if they were going to arrive at the business after hours, as well as what to expect when they arrived. Information could also be customized for each location, which was particularly helpful as clients phased in branch openings.




As businesses responded to the pandemic, Google added new capabilities that allowed managers to share COVID-19 specific updates which display first on the listing, as well as mark locations as temporarily closed (previously we only had "permanently closed" as an option).


Google provides some limited reporting on each post, as well as more in-depth information about how people are viewing your business, and what they are doing through your listing.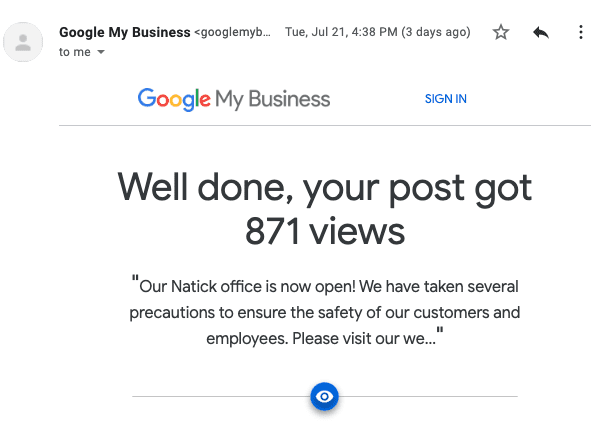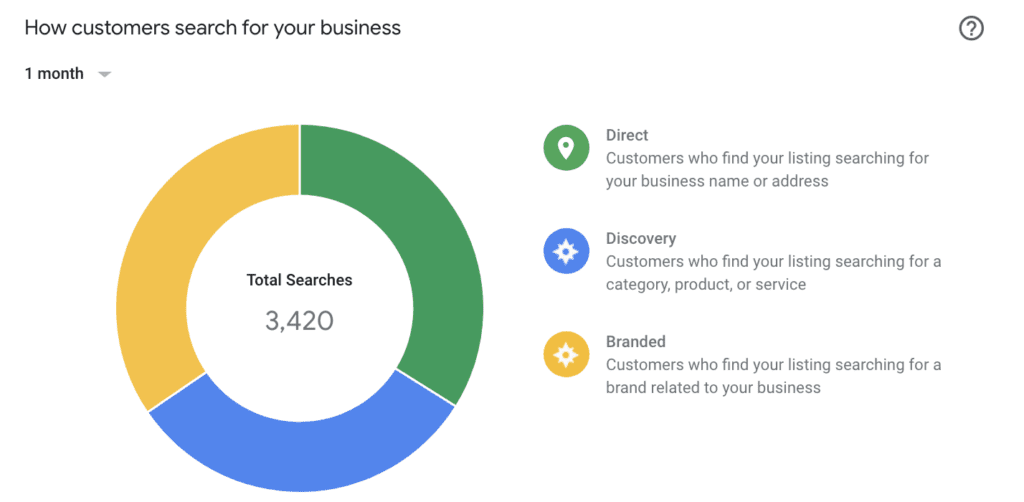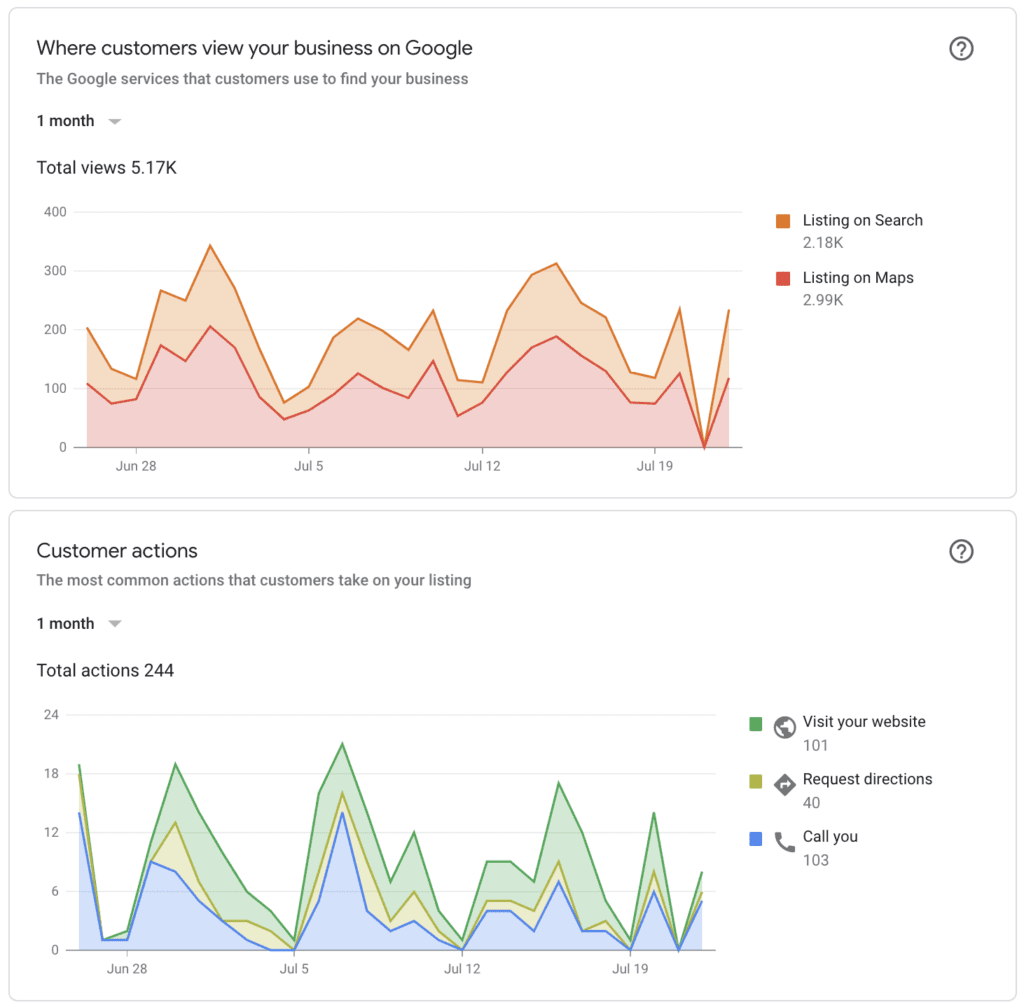 Ultimately, when communicating with customers and members through this pandemic, our goal was to reach as many as possible. With Google My Business we have one more tool which helps us do that efficiently and cost-effectively.