As client Level One Bank prepared to open their new Detroit office, they presented us with a unique problem – how to make sure people found their front door.
The issue, as illustrated in the photos below, is that the door to the new office would be to the left of the building's main entrance.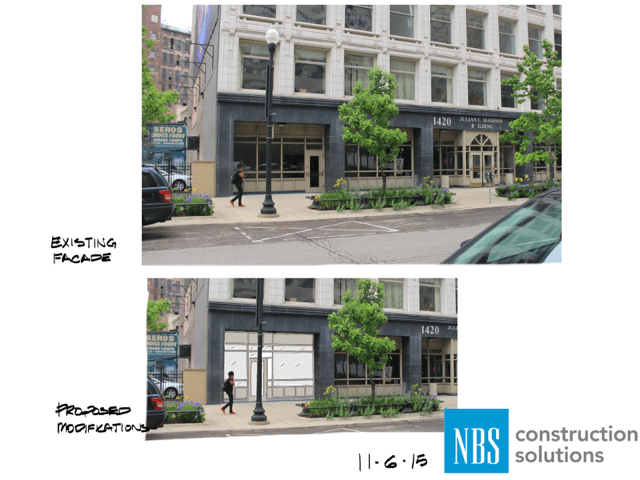 Our solution was simple and direct . . . point them in the right direction!
Using the available windows between the main entrance and the new office, we created graphics that would direct traffic to the branch, while reinforcing the Bank's branding.

(Okay, so technically we are pointing people left, not right).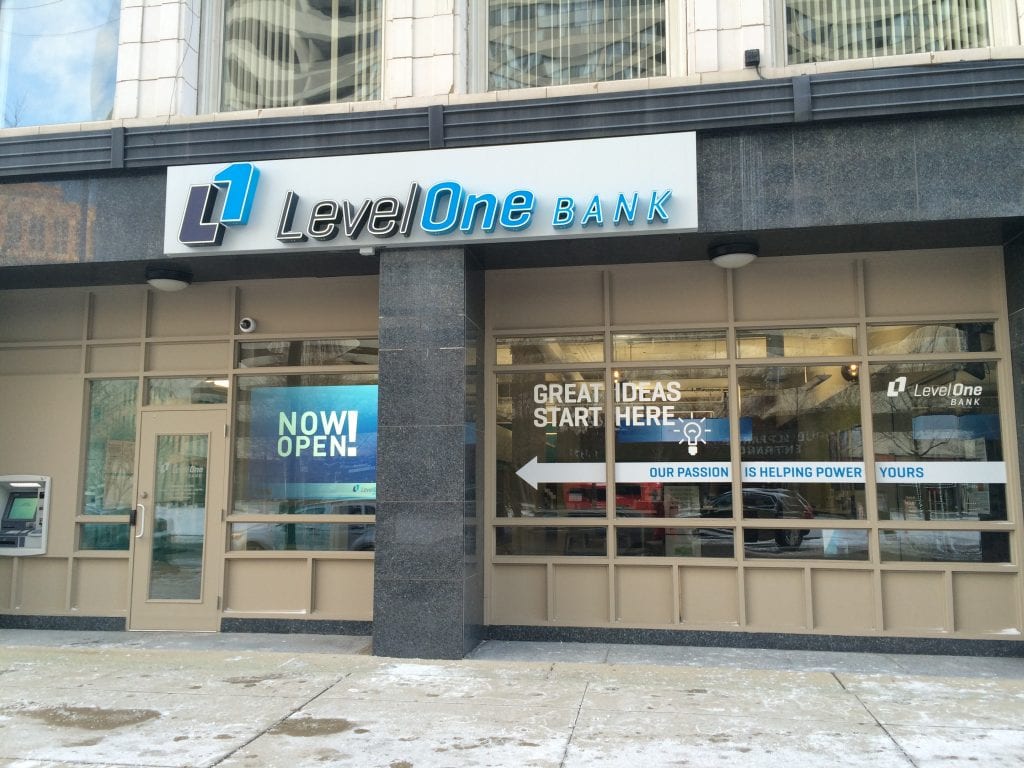 Installed, the window graphics are clean and crisp on the outside, while keeping the windows clear and open from the inside.

Speaking of the inside, we reinforced the imagery and messaging from the window messages through signage in the office.