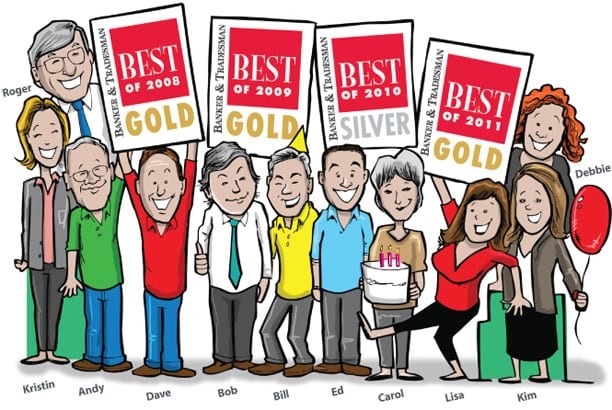 We are honored that the readers of Banker & Tradesman named Sundin Associates Best Bank Marketing Firm in Massachusetts — our third "Gold" in four years.
Of course, much of the credit goes to our clients. The strategic partnerships we have forged with them have generated shared success. And that's the best award of all.
We look forward to another year of doing what we do best: Working with community-based financial institutions to connect with customers in fresh, creative ways to deliver real results. After all, we've been doing just that for more than 35 years.
Thank you for your support.