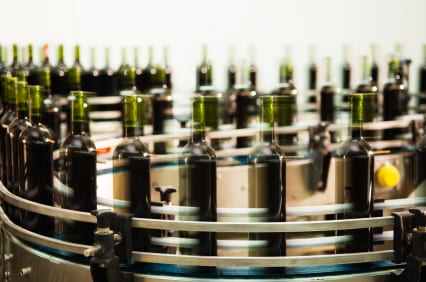 As professional communicators, our job is to create content on an ongoing basis, and while it's easy to focus on keeping your organization's social channels up to date, the need for content goes far deeper.
For financial institutions there are print and e-mail newsletters, statement stuffers or messages, e-statement tabs and Online Banking splash pages, video merchandising, and new customer solicitations. And then, if they choose to use them, there are channels including blogs, Facebook, Twitter, LinkedIn, and Pinterest.
With all those channels to fill, and all that content to be created, (not to mention all of the other things you have on your to-do list) it can be easy for the well to run dry, leaving you staring blankly at your computer screen.
When that happens, and believe me it will (what do think inspired this post?), here are a few ways to "feed the content machine:"
Recycle & Reuse
Think like a magazine and don't be afraid to repeat a topic, just with a new twist. Or, revive older, but still relevant, content and republish to other channels. For example, an article about the benefits of remote deposit capture written for your customer newsletter can be re-purposed for your website, new business package or LinkedIn Page.
Tis the season
You may know February is American Heart Month, but did you know it's also Library Lovers Month, National Time Management Month and National Weddings Month? You may be surprised by the monthly, weekly or daily observances going on even as we speak. Sites like BrownieLocks.com have a lot of the holidays cataloged – just take a look and pick a few to use as inspiration for your content.
Create a theme
You can also create your own themes to help inspire your content – at Community Bank of Tri-County our Summer Savings Tips evolved into a regular feature on the Bank's blog.
Think small
Remember, the average attention span is fairly short – so don't try to present a senior thesis on the ins and outs of the mortgage process. Instead, present information in short, easy to digest bits. Not only will your audience be more likely to read it, but you've also created the opportunity for multiple articles.
Find your favs
Still feeling uninspired? Create a list of your favorite things (girls in white dresses with blue satin . . . sorry) such as favorite financial calculators, local lunch places, savings sites for kids, etc.
No one said creating content was easy – but with these ideas hopefully it won't be too difficult to keep yourself going.