Here we go again. . . The powers that be at Facebook have decided to switch things up, and business owners are looking to catch up with the changes.
Much has been made about Facebook's decision to "tweak" the algorithm which determines which updates will appear in a user's newsfeed, and what these changes mean for Page owners (hint: it's not good news). This trend of declining returns is hardly new, but does serve as a reminder of why it's important for businesses to analyze how much time and money they wish to invest into the channel, as well as reinforces the importance of utilizing multiple channels, rather than relying on any single one.
In addition to the algorithm change, Facebook has also quietly started to roll out another change that will impact Page owners – the look and organization of the Page.
Here, for example, is our agency's current Facebook Page as viewed through my personal account: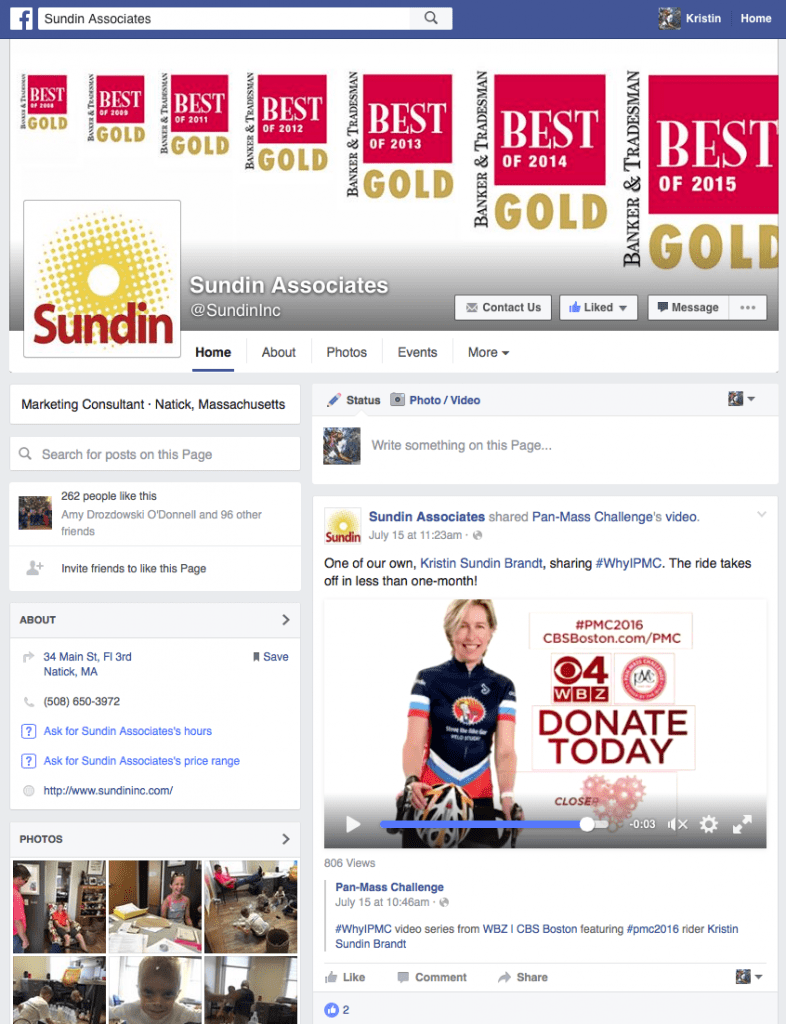 And here, is our "new" Facebook Page as viewed through my work account: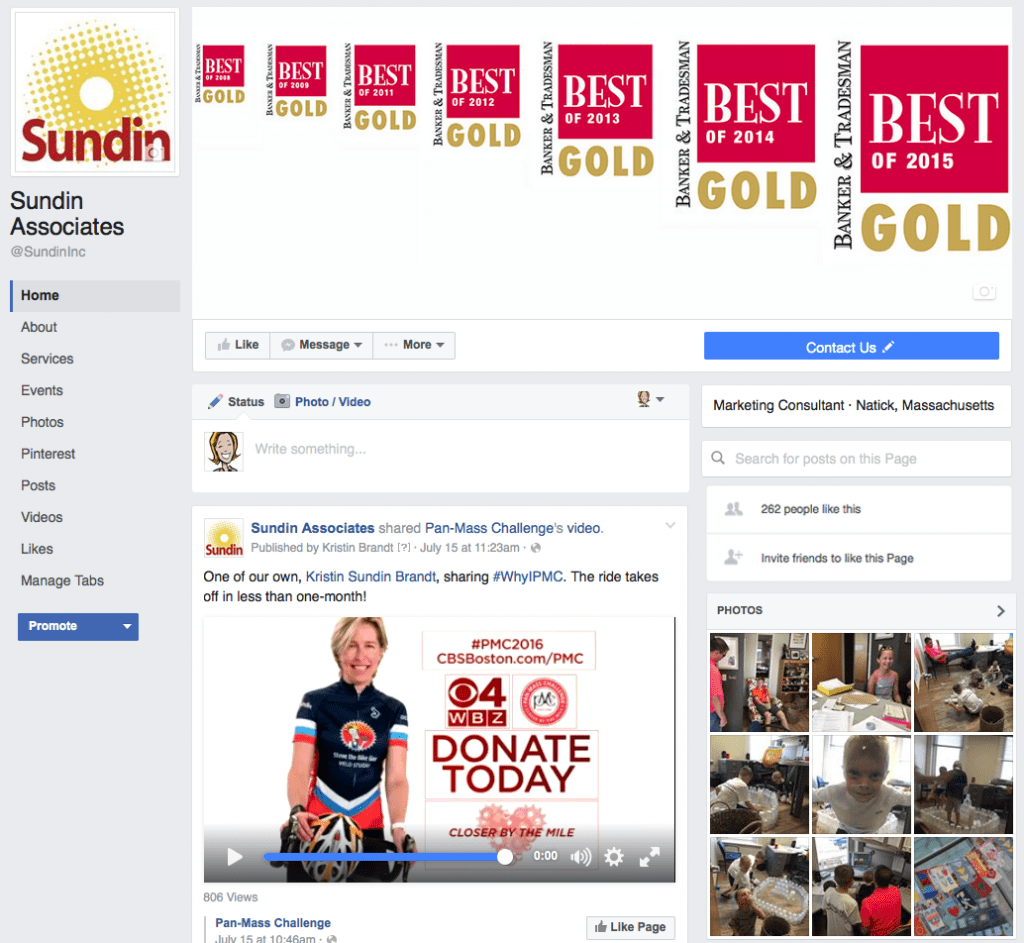 Observed changes include:
Cleaner design with the logo standing prominently at the top left.
Increased area for a cover photo without the need to accommodate the Page logo.
Prominent placement (and color) of Contact Us button.
Navigation from below the cover photo has been moved to the left of the Page.
Sections (About, Photos, etc) moved to the right hand side of the Page.
Looking at the Sundin Associates Page, the biggest problem we have is the cover photo which was designed to accommodate the Page logo. Pages like my personal one, pictured below, which use a full size photo will find the change to be less disruptive.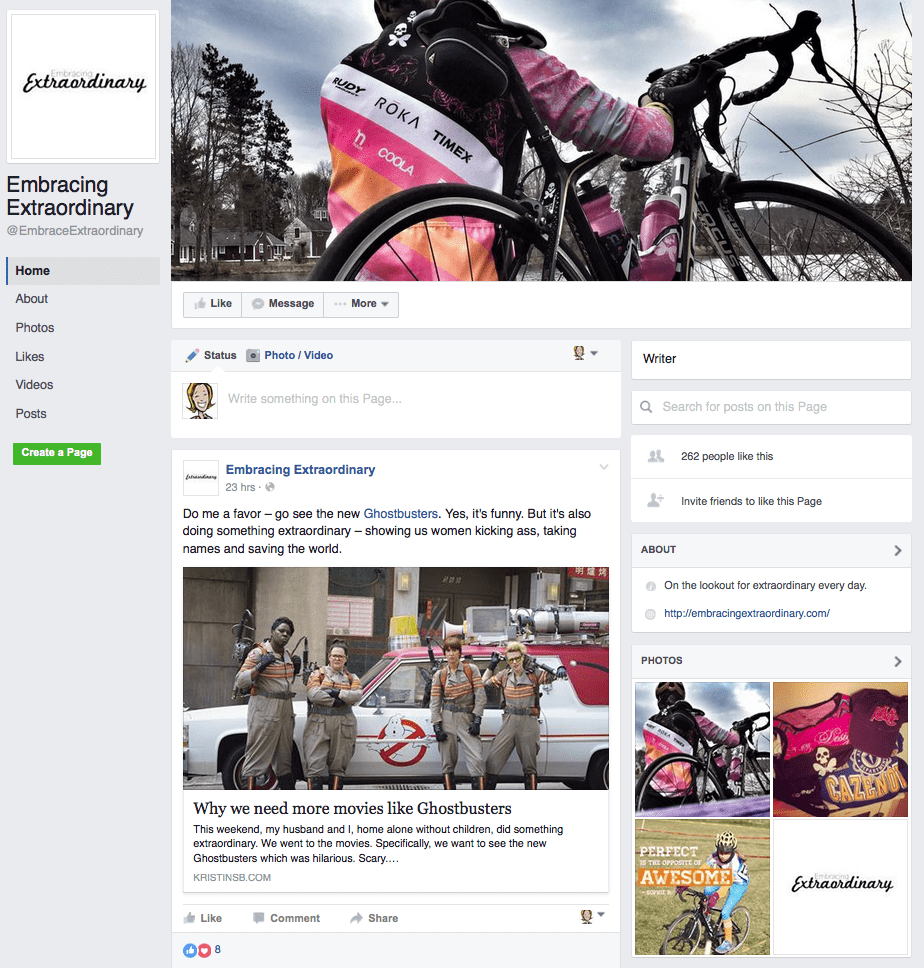 In the past, Facebook gave admins a chance to update their Page before making the new design live. Based on our experiments, that is not the case this time around with changes being rolled out to select users, not just Admins. For example, I can see the new layout for Embracing Extraordinary when using my work account, but not when I log in as an Admin from my personal account.
That means, some of your Facebook visitors may be seeing this new Page layout today. With that in mind, it's important to take a look at what changes you need to make to accommodate the new design.
Save
Save
Save
Save
Save
Save
Save
Save