If you manage a Facebook Page, you should have started receiving notices from Facebook about the upcoming changes to the Page templates.
As part of the change, which will take effect on August 22nd – note to Facebook, it's either August 22nd or August 22, 2018 – the social media site is introducing new templates which, they say, are designed to better showcase information for your type of business.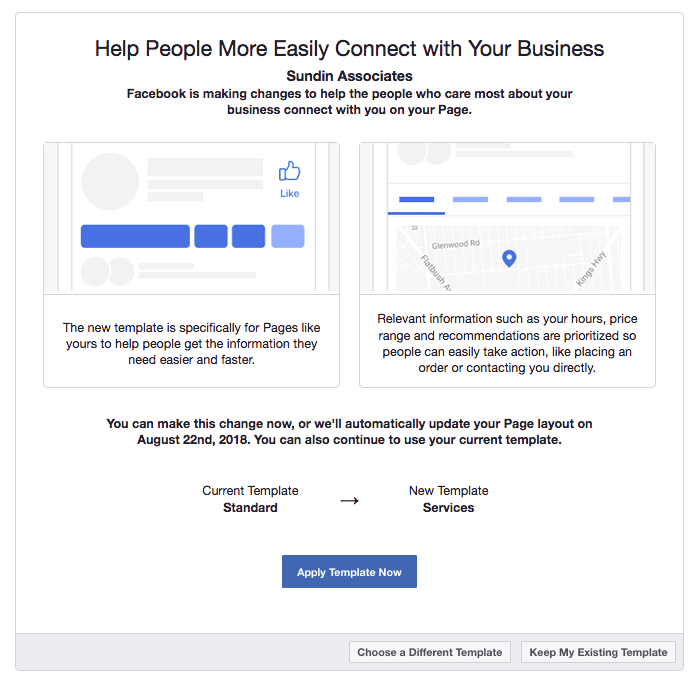 While Facebook has several templates to choose from, including venues and videos, the three most likely to be used by our clients are: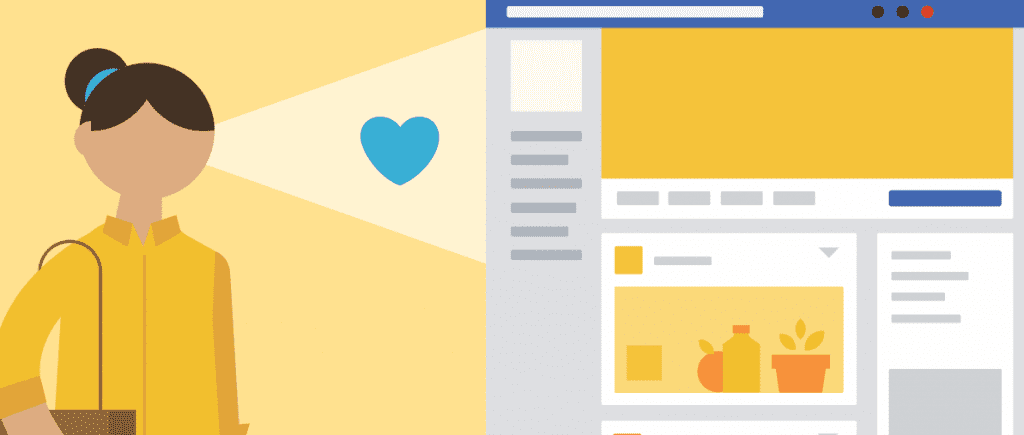 Standard
Facebook's default template
"Good for all Page types, with buttons and tabs to help showcase what's important to you."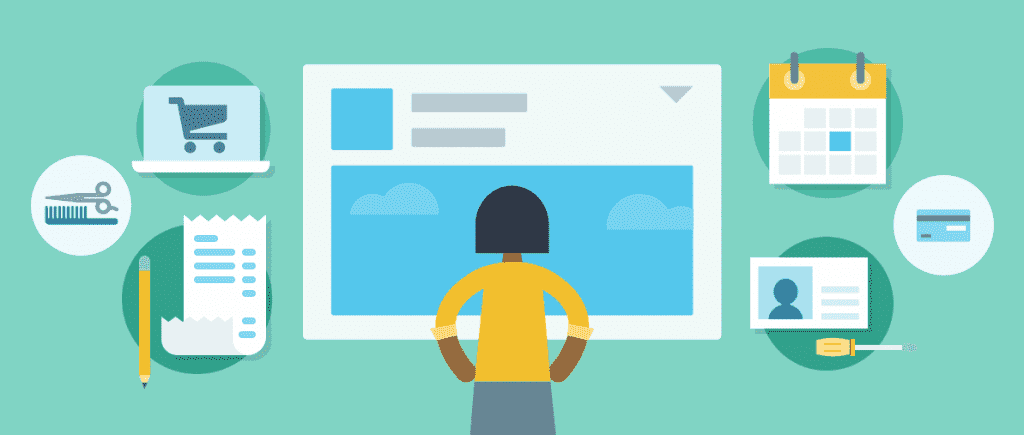 Services
Most recommended by Facebook for any of our financial institution clients
"Designed to help people find your services and get in touch. The Reviews, Offers, Jobs tabs will be visible, and your Pinterest tab will be hidden."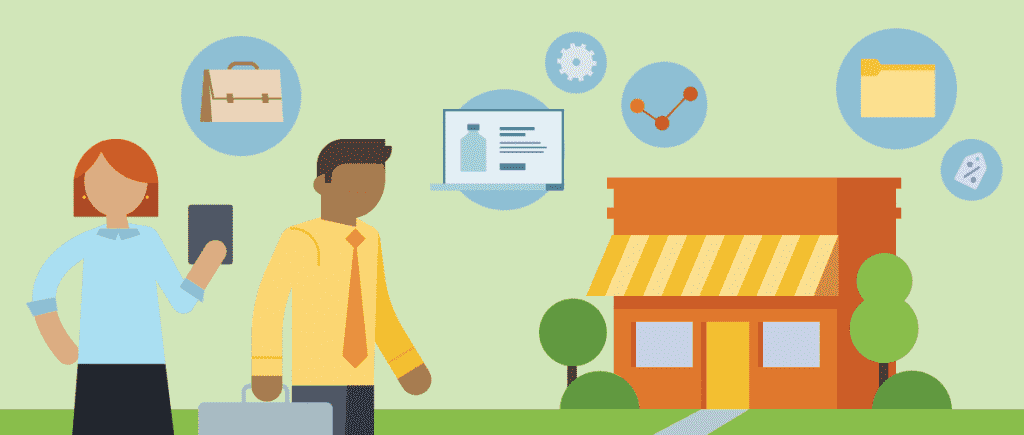 Business
"Designed to help you manage your business, including ways to post jobs and special offers. The Reviews, Offers, Jobs, Groups tabs will be visible, and your Services, Events, Pinterest, Shop tabs will be hidden."
While Facebook will be forcing the change upon businesses on August 22nd, Page owners can switch to the new template at any time. Unfortunately, unlike with past upgrades, Facebook does not appear to allow businesses to preview what the new Page will look like before going live.
Switching over the Sundin Associates Page from "Standard" to "Business" we did note a few small changes, but generally, the Page looked similar – in part because some of the tabs they threatened to activate, including Jobs, were not made visible (probably because we weren't using them).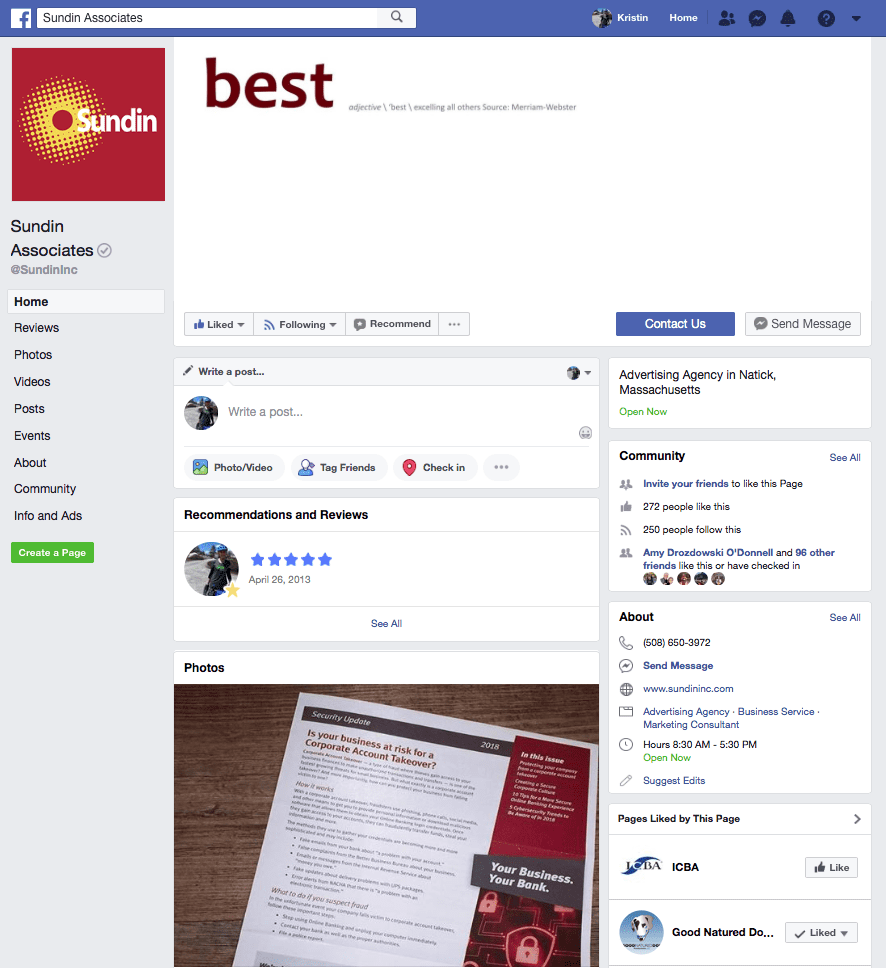 For Steve the Bike Guy, we selected the Services template. Again, the changes were subtle, with rearranged tabs and recent posts pushed to the top, replacing the photos previously shown.
Before
After
The most notable change – the introduction of the Info and Ads tab to all Facebook Pages – introduced in late June, has nothing to do with layout, and everything to do with the pressure on Facebook to be more transparent. Through this tab users and competitors can see what you are advertising.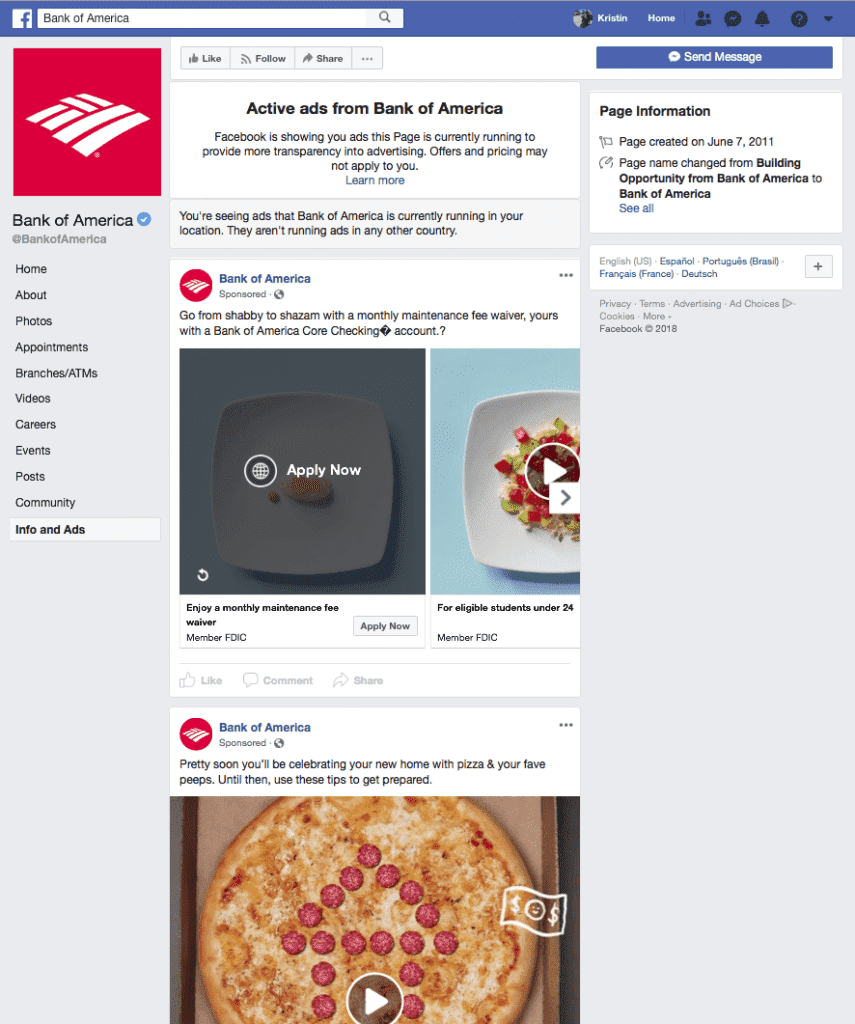 As always, the challenge is on to keep up as Facebook continues to roll out changes. For Page managers, the new layout gives an opportunity to review your presence and make changes to content – always a good exercise.