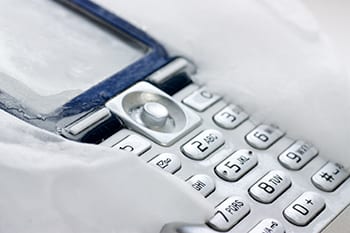 Nearly a month ago I received a voice mail from a local financial advisor. In the message, which went on for nearly two minutes, the speaker (who was clearly in her car) told me a little bit about herself and how much she was interested in getting to know me.
As I listened, I had to wonder – does this strategy really work?
From the start, the message was friendly, but impersonal. She didn't say anything that made me think I was more than a name on a list her marketing department had given her. She also didn't give me a reason to call her back – something compelling that would make me want to pick up the phone and "get to know" her.
Cold calling feels a bit like fishing without knowing if the fish are biting, or even if there are any in the sea. And I'm assuming it's just as successful and/or frustrating – some days you reel in a lot of prospects, while other days leave you with empty nets.
So what could she have done differently? Focus her cold calling efforts by doing a little research.
Specifically, if she had looked me up on LinkedIn, she would have found that one of her colleagues and I are connected. (We are, in fact, neighbors and see each other frequently on the athletic fields in town). As seen at right, this little factoid appears on the right column of most profiles.
Armed with this information, the advisor could have either asked my contact for an introduction, or at minimum, dropped his name when leaving the message.
While I can't guarantee she would have found any business if we connected, I am absolutely sure this bit of information would have increased the chances I'd return her call.