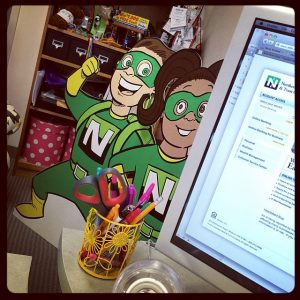 I'm being watched by two, 4′ foot superheroes.
Soon these characters, printed on PVC by our partners at Alltype Digital Graphics, will take up residence at one of Northern Bank's offices, ready to greet visiting children – and teach the fundamentals of financial literacy.
Over the last few years, we've helped several of our clients create and introduce new custom characters. And while these projects are a fun break for all involved, there are also several advantages to using custom characters over stock characters:
Branding
Financial institutions and parents looking for a financial education program have many great options available to them including The Centsables from JumpStart.org; Avengers: Saving The Day from Visa® and Marvel Comics, and the American Bankers Association. While these programs do an amazing job providing high-quality information for students, they don't help a financial institution establish any brand awareness or loyalty among parents or children.
Through the introduction of custom characters, an organization can present financial literacy resources as part of their story, either through entirely custom materials, as with St. Anne's Credit Union's coloring book, or as an enhancement to an existing program (ie stickers with the characters applied to stock coloring books).
Flexibility
While it is possible to find excellent illustrations, like this adorable caped boy from ThinkStock, the use can be limited to the one pose available on the site.
Creating custom characters allows us to anticipate how the character is going to be used ahead of time. For example, when creating a team of custom characters for Charles River Bank, we asked the illustrator for a group shot, as well as each character in two different poses: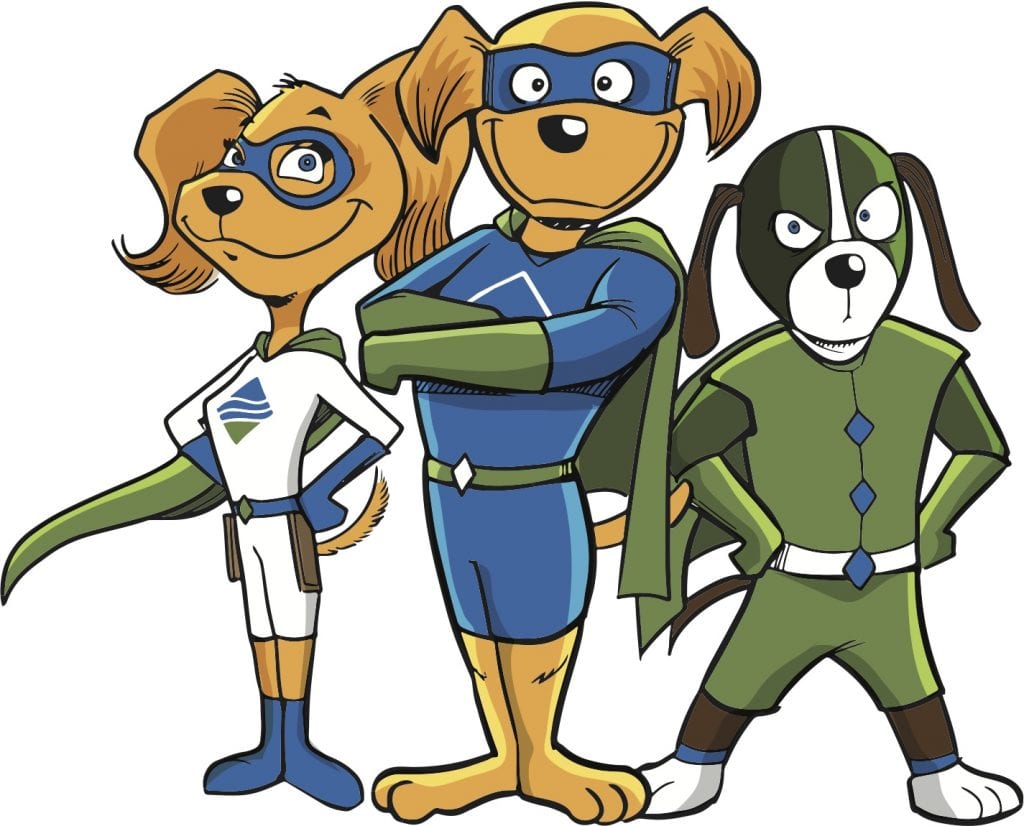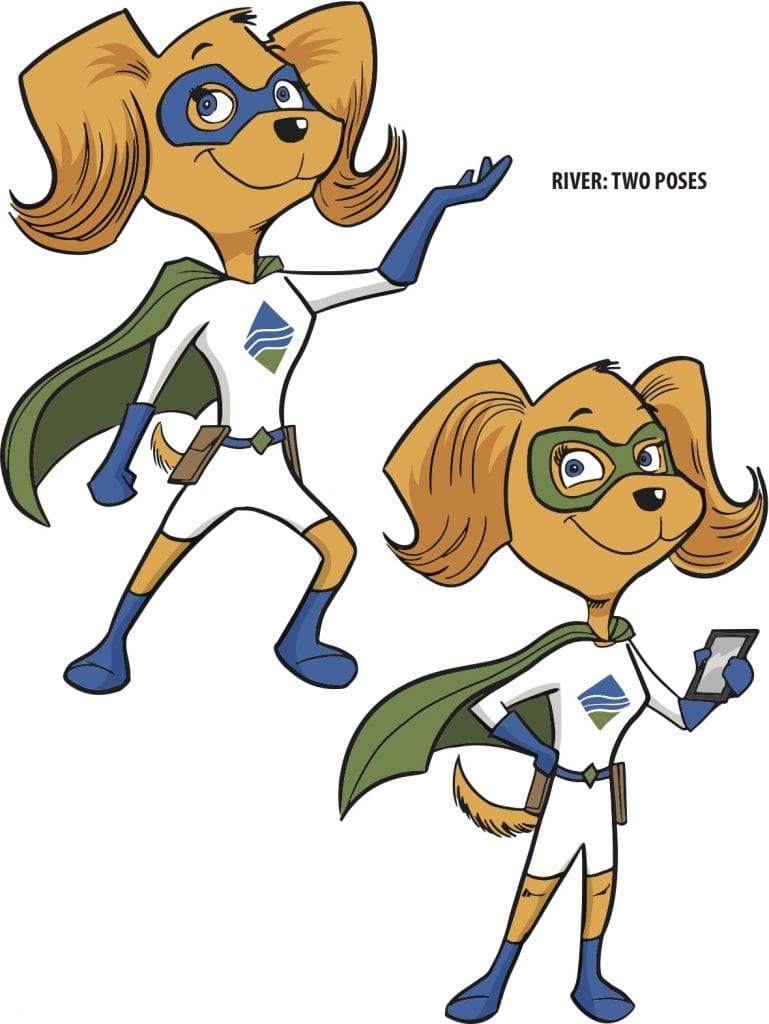 This process also allowed us to plan for additional uses including coloring sheets and masks which can be produced for local events or downloaded from the Bank's website.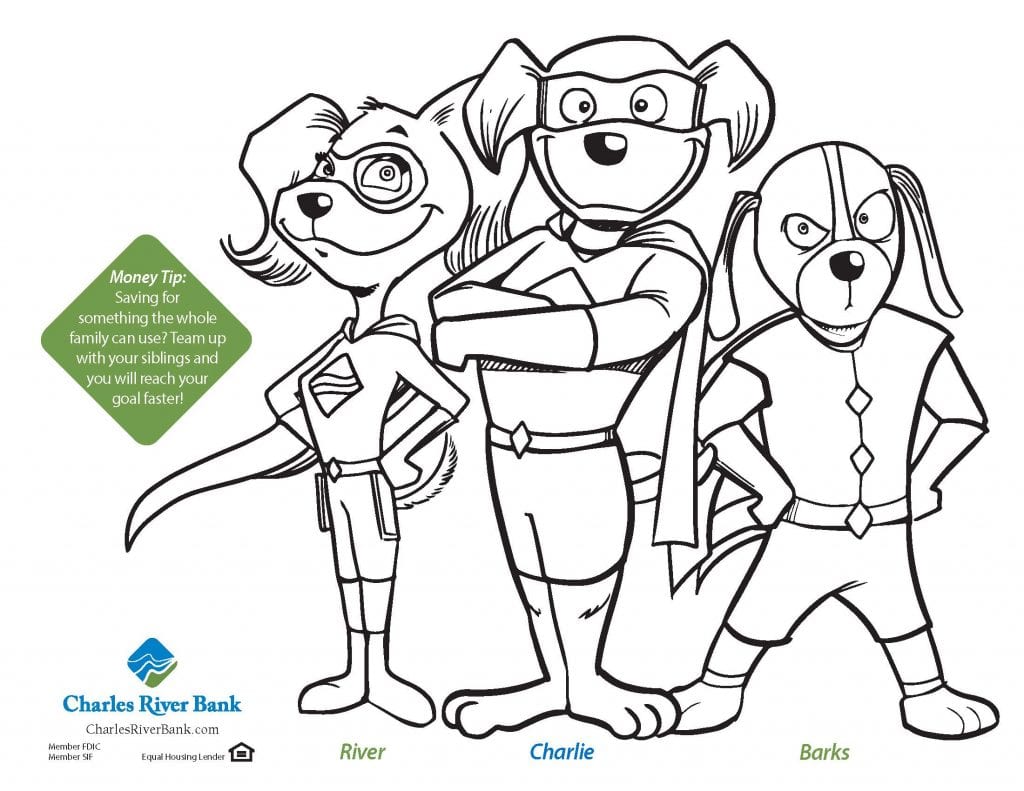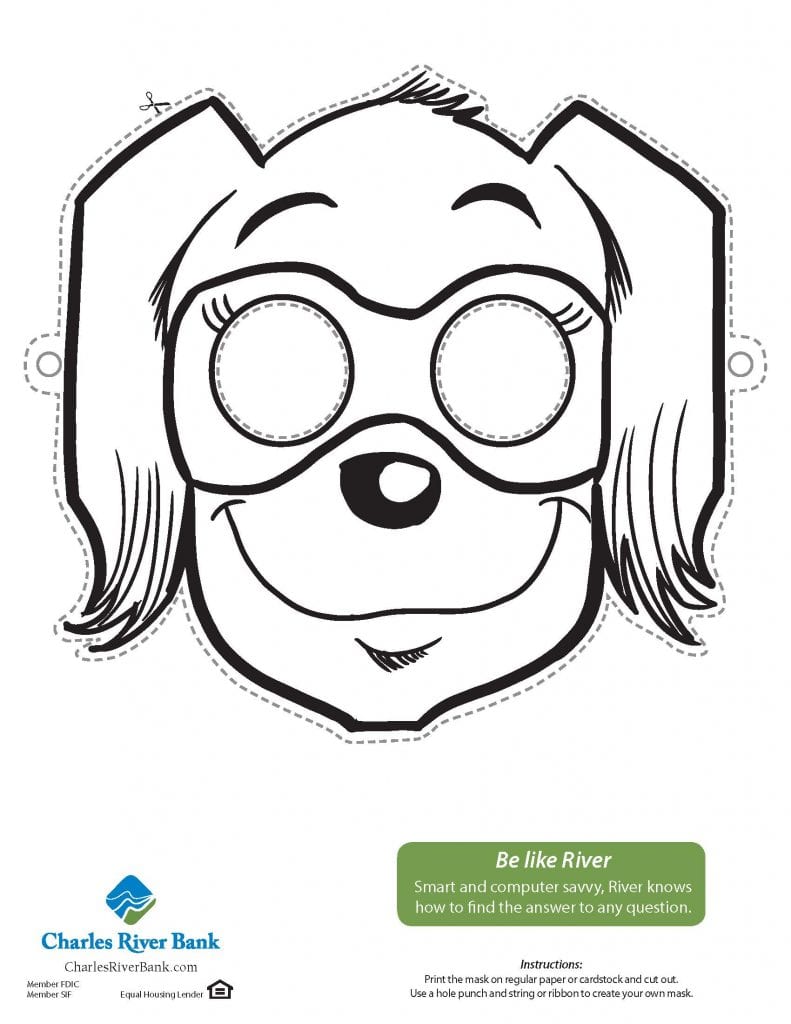 When creating custom characters, whether for use as part of a financial literacy campaign, or to help promote a particular product, it's crucial you have a clear vision for what you are looking to create. You also need to work with a designer or illustrator who understands your goals and can translate them into unique, identifiable characters. For each of the programs mentioned in this post we had the great pleasure of teaming up with freelance illustrator, and friend, Len Peralta.
What type of character would you create for your organization?
Save