When converting an unused office into a new conference room, we were looking to create a space that was useful, as well as stylish and comfortable. Using Pinterest to collect ideas and inspiration, we found opportunities to support independent artists and furniture makers, as well as incorporate a few personal touches.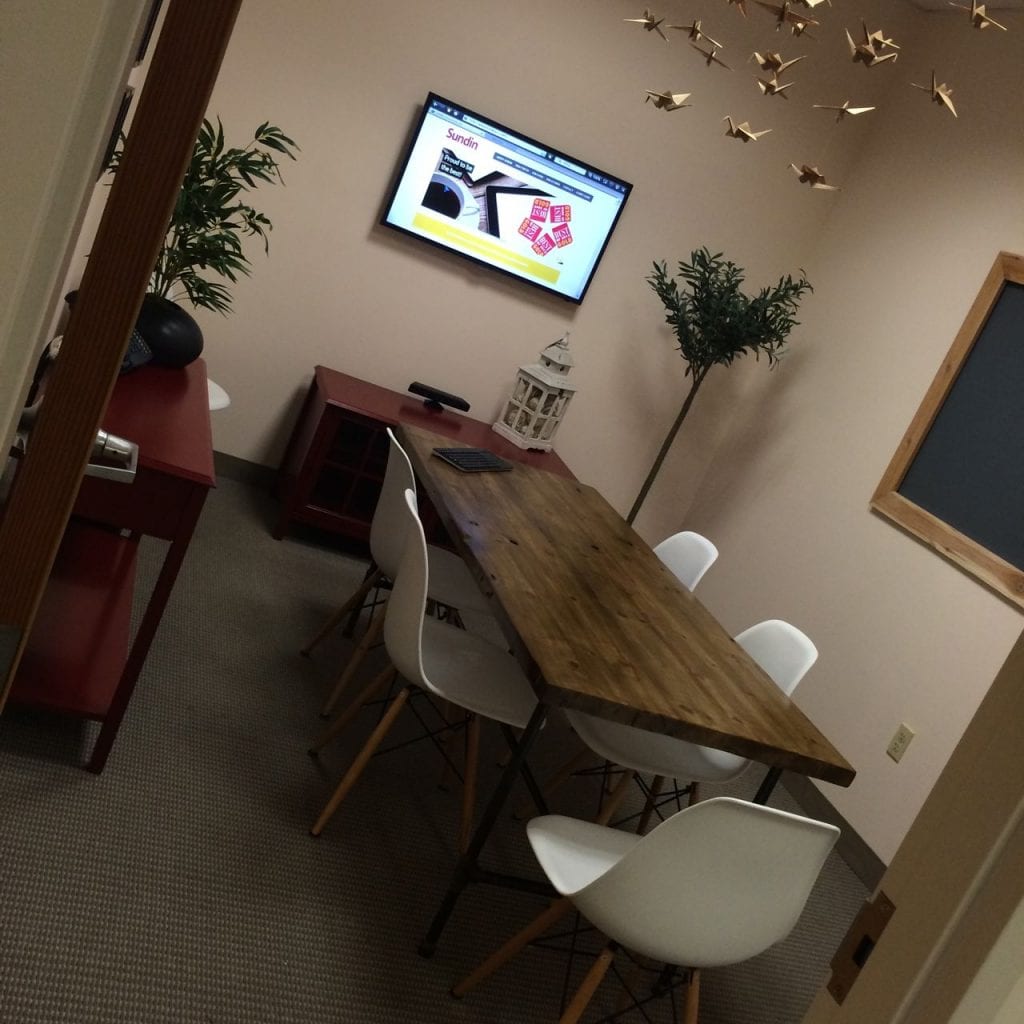 A dining table from Dendro on Etsy, handmade from raw pipe legs and reclaimed, old growth douglas fir (over 160 years old) salvaged from a Illinois blacksmith shop built in 1860, became the centerpiece of our new conference room. Molded plastic chairs from Overstock.com add a modern flair.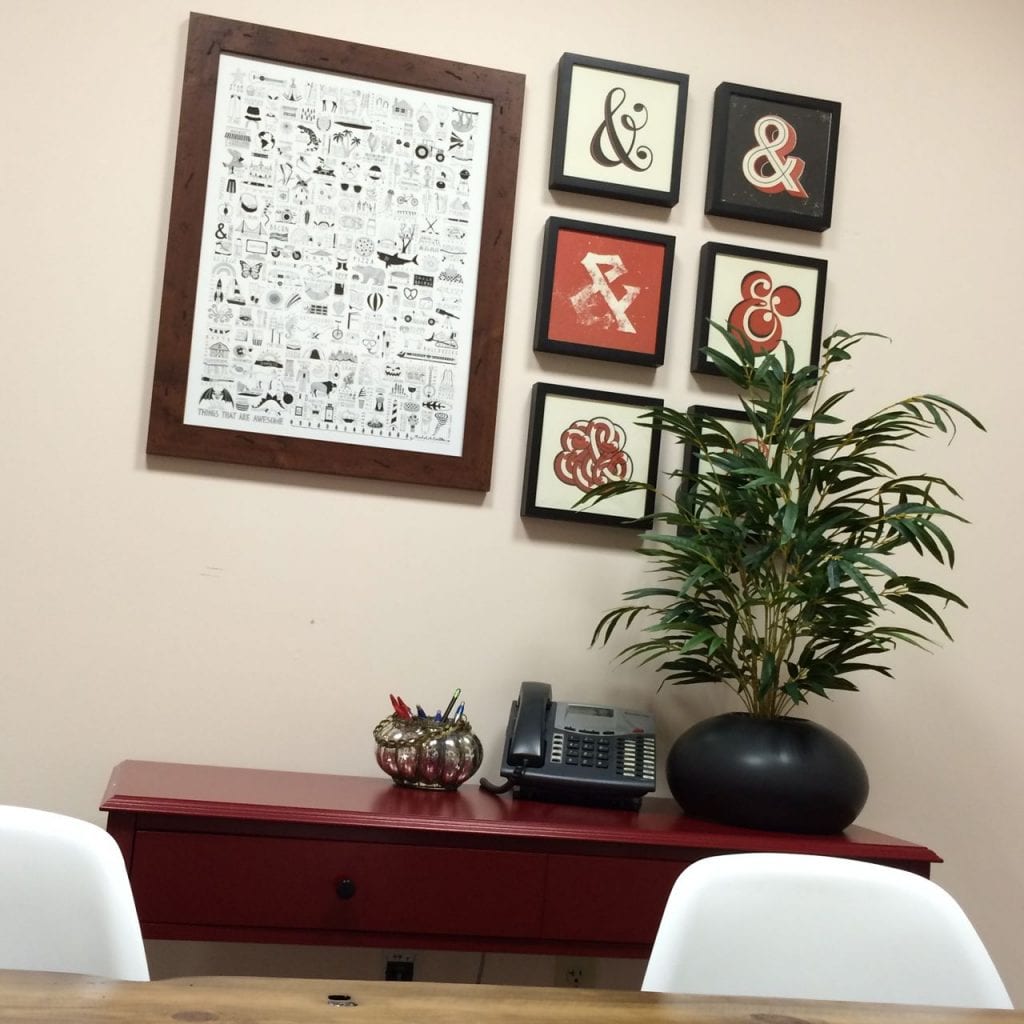 Artwork for the space – "Things that are awesome" by Rachel Roellke-Smith and a collection of ampersands from Fifty Five Hi – were selected to add inspiration, humor and a splash of color.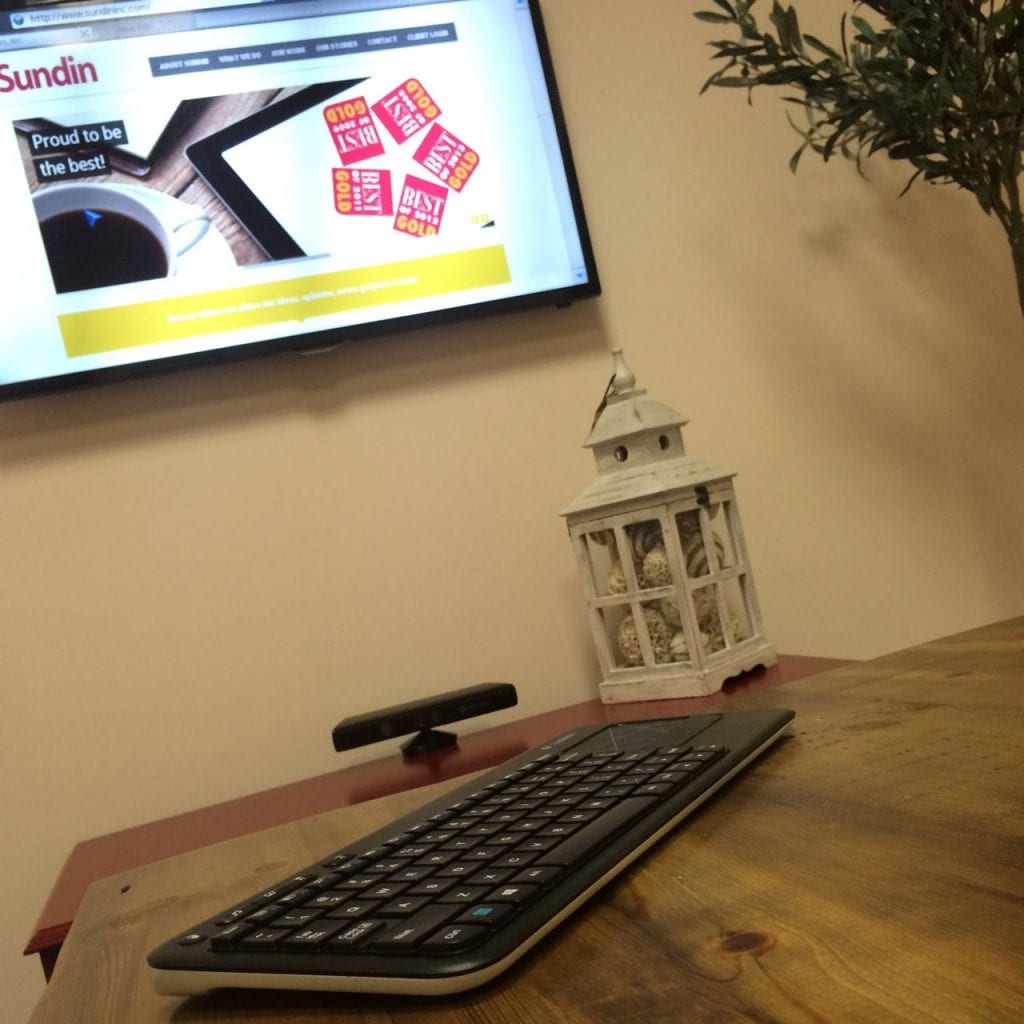 A smart television provides easy access to websites and other online resources, while an Xbox 360 is ready for when the kids come to visit, or our team is looking for an impromptu bowling tournament.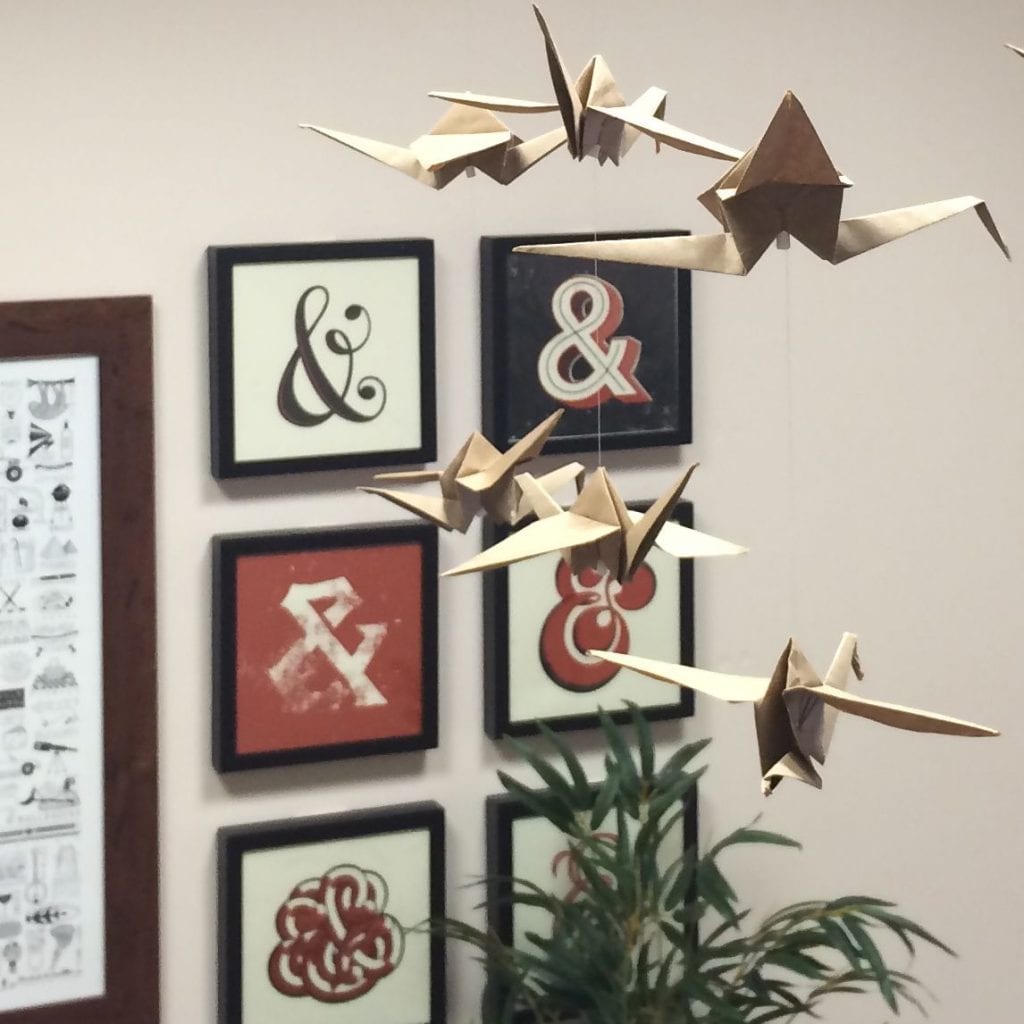 Hanging above the conference table is a mobile of origami cranes I made, with help from my husband Steve, from brown paper we had in the office. The mobile and the blackboard, also made by Steve, give the room a personal touch.
With the new conference room completed, we are looking forward to many brainstorming sessions, and bowling-related victory dances, in the future!