The space within an office can say much about an organization. Are the messages Promotional? Motivational? Generic?
When our client, Millbury Savings Bank, was finalizing the renovation of their Main Office in 2010, they were looking to utilize the walls within the branch to both decorate, as well as reinforce their new brand statement, and cultivate a "family feeling."
Fast forward to 2017, it was time to design new signs which supported the branding but also reinforced the organization's history and connection to the Blackstone Valley. Area pictures from local photographer Edd Cote were overlayed with new typography and carefully cultivated stock photography.
The result is a clean, crisp visual merchandising system that is flexible enough to accommodate for multiple sign sizes and background paint colors while reflecting the regionality of each of the Bank's offices.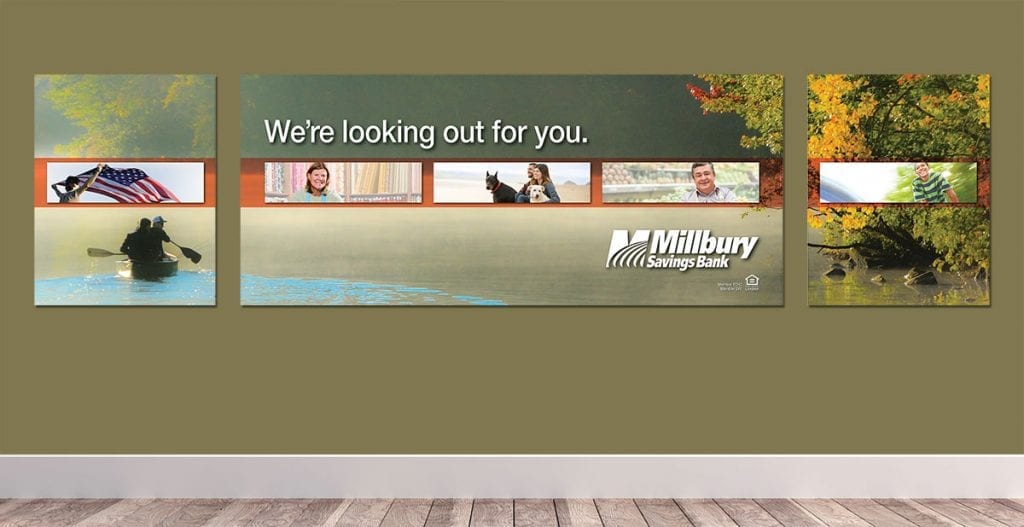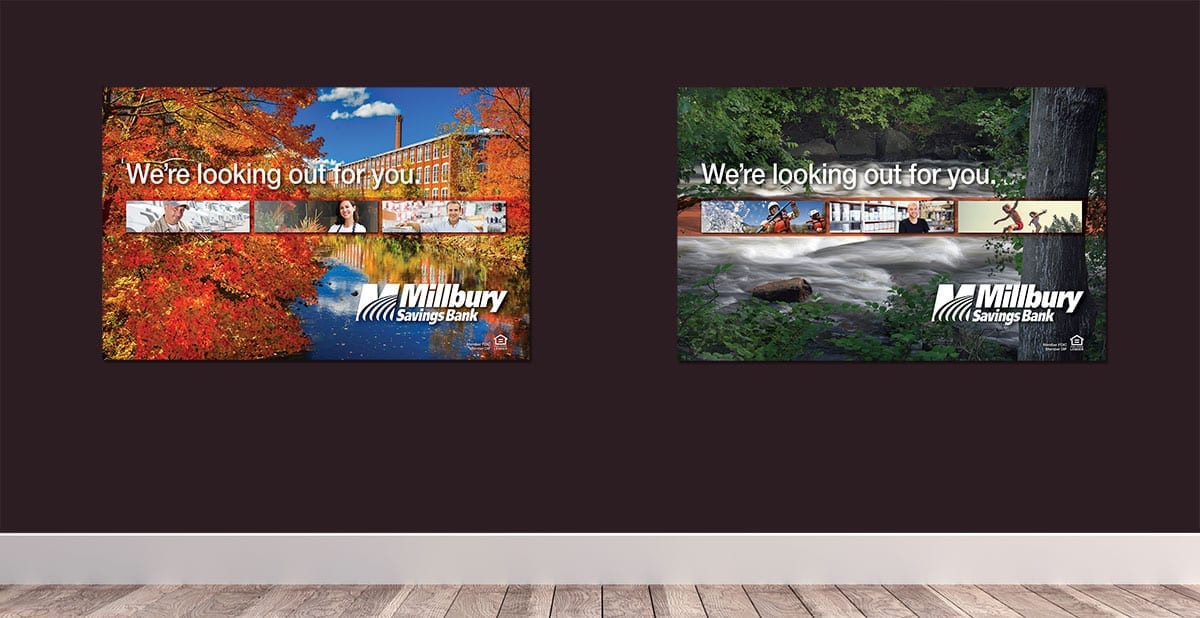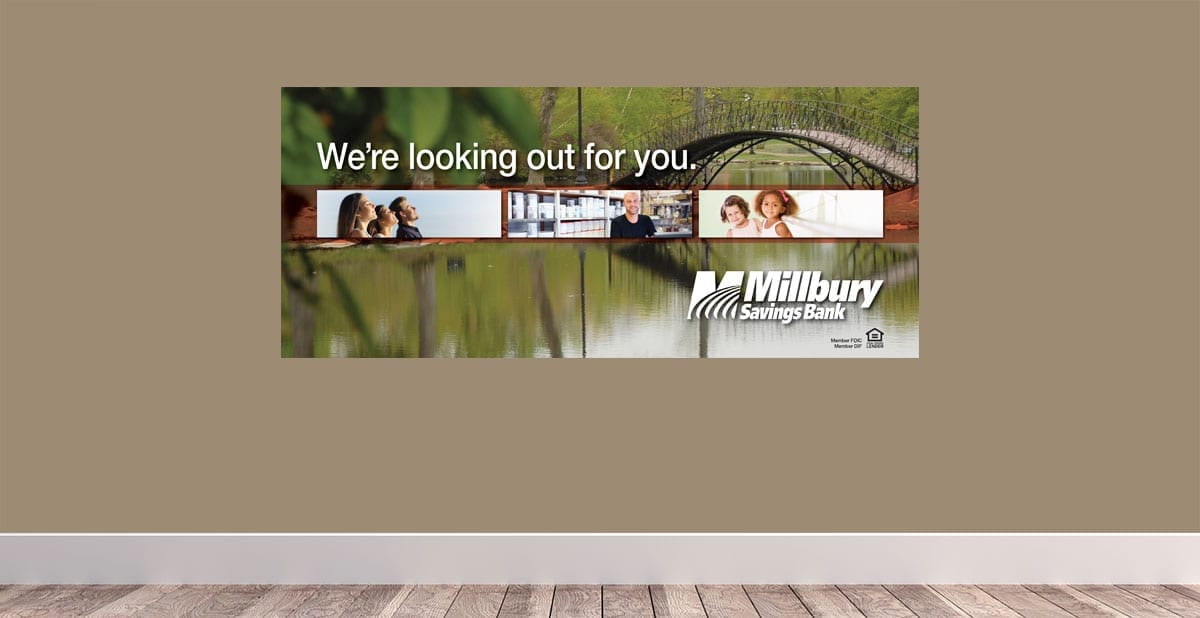 Save
Save
Save
Save
Save