As it was revealed Target® customers were victim of the second-largest credit card breach in U.S. history; banks, credit unions and other card issuers were faced with the challenge of communicating with customers – even before they knew the full extent of the situation.
This is crisis communications in the online age.
With consumers looking for up-to-the-minute information and updates, financial institutions are often forced to make statements before they are ready. For example, with this recent breach, we were working with clients to post notices on websites and social media channels, before they knew how many customers were actually impacted.
This "need for speed" also means many organizations may find themselves needing to update their messaging as the situation develops.
But what do you do when you have no news, as can be the case when managing a larger crisis which may take days or weeks to resolve? While an organization may feel they should only share updates when there is something substantive to share, to the public the silence can be translated as disinterest or disconnection. Instead, consider setting a schedule of updates, even if just to say "we continue to work on the issue – we thank you for your patience."
Utilizing your blog or newsroom to pull back the curtain on a crisis, as the folks at Buffer did during a recent security incident, allows customers to see you are being responsive and actively addressing the issues.
It's important during a crisis not to point fingers or take the comments from customers or the community too personally – which can be especially difficult when the situation is not entirely within your control. Instead, remain focused on fixing problems and addressing customer questions or concerns.
And never underestimate the power of an apology – It's hard to fault an organization willing to take responsibility for customer issues.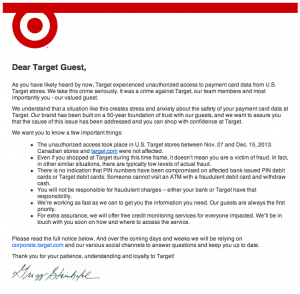 In the heat of battle, it can be difficult to focus on crisis communication – but how you handle those communications, can make (or break) the reputation you have with customers and the general public.